Takemeback.to Curation Team
At Takemeback.to, our goal is to provide you with a fascinating journey through time. We believe that every day has a story to tell, and that by exploring the past, we can better understand the present and shape the future.
Our Curation Team led by Ludovico & Alessandro is responsible for identifying, selecting, aggregating and curating from different sources the information included on our site for each day in the past.
The Curation Team is a dedicated group of professionals with a passion for pop, history, culture, and storytelling.
Meet the founders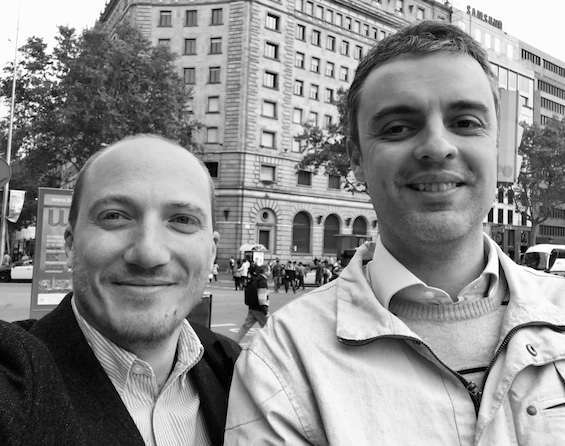 Ludo - Chief Curator
Ludovico is the mastermind behind the curation team. He has a keen eye for detail and a deep understanding of history and culture. He oversees the curation process from start to finish, ensuring that every day on Takemeback.to is a journey through time and memories that you won't forget.
Get in touch: ludovico [at] takemeback.to
Alex - Chief Researcher
Alessandro is our resident researcher. He scours the internet and various paper sources to find the most interesting and accurate information about each day. He has an encyclopedic knowledge of history and culture, and he's always up for a challenge.
Get in touch: alessandro [at] takemeback.to
Join the Team!
Do you want to join our Curation Team? Submit your application here.