samedi 15 Fevrier 1975
Format de date américain 2/15/1975, Format de date anglais 15/2/1975
C'était samedi, sous le signe du Verseau. Le Président français était Valéry Giscard d'Estaing (FNRI, PR, UDF). Le Président américain était Gerald Ford. En cette semaine spéciale de février, les américains écoutaient You're No Good de Linda Ronstadt. En Angleterre, January de Pilot faisait partie des 5 meilleurs tubes. The Passenger réalisé par Michelangelo Antonioni était l'un des films les plus regardés en 1975 , alors que The Memory Book de Harry Lorayne and Jerry Lucas était l'un des livres les plus vendus. À la télé, les gens regardaient The Big Showdown. Si vous aimiez les jeux-vidéos, alors vous avez probablement joué à Steeplechase ou Gun Fight.
Mais bien plus de choses se sont passées ce jour-là : découvrez-les ci-dessous..
J'aime
Cette date est importante pour vous ? appuyez sur "J'aime"!
Événements Historiques
Quels ont été les événements importants du 15 Fevrier 1975?
---
Anniversaires Célèbres

Serge Aubin: joueur de hockey sur glace québécois.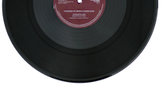 Hit-Parade
Quels étaient les meilleurs tubes en cette semaine spéciale de 15 Fevrier 1975?
---
Top #10 chansons aux États-Unis
Top #5 chansons en Angleterre
Top #10 Chansons R&B

Midnight Sky (Part 1) - The Isley Brothers
Toby/that's How Long - The Chi-lites
Rendez ce jour inoubliable
Séries TV
Which were the most popular Séries TV released in those months?
Couvertures de magazines
Quelles sont les actualités qui faisaient les gros titres en ces jours de Fevrier 1975?
LIFE Magazine
Livres
Quels étaient les livres les plus populaires sortis au cours des dernières semaines ?
Jeux-Vidéos
À quels jeux-vidéos auriez-vous joué à l'époque ?
---