May 11th: What is special about this date?
May 11th marks the 131st day of the Gregorian calendar year (or the 132nd in case of leap years). There are 234 days remaining until the end of the year. Discover famous birthdays on May 11th, celebrities died on this date, the zodiac sign associated to May 11th and what happened on May 11th in history. On this page we will address all your questions and curiosities about May 11th.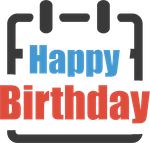 May 11th: what famous birthdays are on this date?
On May 11th there are the following famous birthdays:
---
Fred Astaire

(1899)

Fred Astaire was an American actor, dancer, and singer known for his elegant and graceful dancing in numerous Hollywood musicals.

Cory Monteith

(1982)

Cory Monteith was a Canadian actor best known for his role as Finn Hudson on the television series Glee.

Laetitia Casta

(1978)

French Corsican actress and model, found by a photographer on Corsican beaches.

Natasha Richardson

(1963)

British actress, well-known for her performances in the theatre.

Benoît Magimel

(1974)

He is a French actor who started his career at the age of 14 in the film "Life is a long, quiet river", directed by Etienne Chatillez.

Richard Feynman

(1918)

American theoretical physicist, known for his contributions to the path integral formulation and quantum mechanics, the theory, and physics...

Holly Valance

(1983)

Holly Valance is an Australian pop singer and actress known for her hit single 'Kiss Kiss' and her role as Felicity 'Flick' Scully on the...

Jeffrey Donovan

(1968)

American stage, film, and television actor.

Doug McClure

(1935)

American actor.

Jonathan Jackson

(1982)

Instigator of the Marin County Civic Center shootout, brother to Black Panther George Jackson (Born 1953).
How to check someone's birthday?
If you're looking for a person's birth date, have a look at our Birthday Search Guide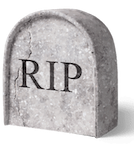 May 11th: who died on this date?
On May 11th the following celebrities died:
---
Lex Barker

(1973)

American actor, best known for his portrayal of Tarzan of the Apes as well as leading characters in Karl May's novels.

Jorja Curtright

(1985)

Actor, Whistle Stop, dies from a heart attack.

Jean Adair

(1953)

Dies at 80.

Bob Marley

(1981)

Jamaican reggae singer and song writer, musician and guitarist, who has achieved international fame.

Kim Philby

(1988)

British double agent, master spy and traitor.

Noel Redding

(2003)

Hendrix was a bass guitarist and songwriter.

Malietoa Tanumafili II

(2007)

Samoan Head Of State (O le Ao o le Malo), (Born 1913).

Roger Vailland

(1965)

French author (La Novice, Et Mourir de Plasir).

Oreste Kirkop

(1998)

Maltese actor and tenor (Born 1923).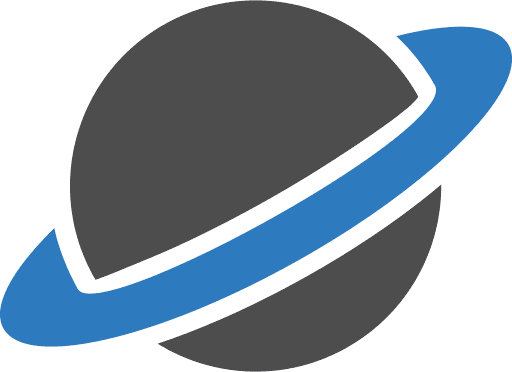 May 11th: what zodiac sign is associated with this date?
---
On May 11th, the zodiac sign associated with this date is Taurus according to the Western Zodiac.


May 11th: what happened on this date in history?
Here's what happened on May 11th in history:
---
May 11, 2019: Yemeni Civil War (2015-present). Houthi forces begin to pull out of several Yemeni ports including Al Hudaydah and As-Salif. This withdrawal is part of an UN-brokered ceasefire agreement that aims at ending the Yemeni blockade.
May 11, 2018: After six weeks of protests, the Israel Defense Forces open fire again with tear gas and live bullets on Palestinian protestors. One person has been killed, and 146 more are injured. Some protestors also throw stones and burn tires.
May 11, 2017: Battle of Mosul: Lt Gen Othman Al-Ghanmi (Iraqi army chief of staff) states that his security forces are just days away from completing Operation Recapture Mosul from ISIL.
May 11, 2016: Iraqi Civil War (2014-2017). Baghdad bombings, 11 May 2016. At least 64 people were killed and 87 others injured when a bomb was detonated on Sadr City's market. Islamic State of Iraq and the Levant claims responsibility. (CNN), (NY Times)ISIS claims responsibility for the death of 45 fighters who fled a battle in Qayyarah.
May 11, 2015: Han Min-goo, South Korea's Minister for National Defense, stated that South Korea would "mercilessly counterattack any North Korean provocations" after the North has successfully tested a ballistic missile defense system.
May 11, 2014: Naxalite-Maoist Insurgency: Seven police officers are killed in an attack by Naxalites in Maharashtra, India.
May 11, 2013: War in North-West Pakistan: A bomb explodes in Karachi near the offices of Awami National Party, killing 11 people.
May 11, 2012: Syrian uprising: The death toll from the Damascus double-bombing on May 10, 2011, has reached 55. As many as 370 people have been reported injured. The attacks involved the use of over 1,000 kilograms (2.200 lb) explosives according to Syrian authorities.
May 11, 2011: 2011 Syrian Uprising: Syrian Army Tanks shell Bab Amro, a suburb in the city Homs. At least five people are killed.
May 11, 2010: Benigno Aquino III appears to be the son of Corazon Aquino and is expected to win the presidency in the Philippine election. The elections have been marred with deadly violence and malfunctioning voting systems.
May 11, 2009: Atlantis, the NASA spaceship, launches from Florida's Kennedy Space Center to repair the Hubble Space Telescope.
May 11, 2008: Tornadoes and strong thunderstorms in central America kill 22 people and cause severe damage to the towns of Picher (Oklahoma) and Seneca (Missouri).

What day of the year is May 11th?
---
May 11th marks the 130th day of the year in the Gregorian calendar.
There are 234 days remaining until the end of the year.
May 11th is the 11th day of the month of May.