May 8th: What is special about this date?
May 8th marks the 128th day of the Gregorian calendar year (or the 129th in case of leap years). There are 237 days remaining until the end of the year. Discover famous birthdays on May 8th, celebrities died on this date, the zodiac sign associated to May 8th and what happened on May 8th in history. On this page we will address all your questions and curiosities about May 8th.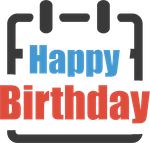 May 8th: what famous birthdays are on this date?
On May 8th there are the following famous birthdays:
---
Enrique Iglesias

(1975)

Spanish singer, son of Julio Iglesias, famed heartthrob, but appealing to the next generation.

Melissa Gilbert

(1964)

Melissa Gilbert is an American TV actress best known for her role as Laura Ingalls Wilder on the TV show Little House on the Prairie.

Don Rickles

(1926)

Don Rickles was a legendary comedian known for his insult comedy and quick wit, earning him the nickname 'Mr.

Gary Glitter

(1944)

Gary Glitter is a British rock singer known for his glam rock hits in the 1970s, including 'Rock and Roll (Part 2).

Nora Arnezeder

(1989)

French singer and actress, born to a Catholic father and an Austrian mother and a Jewish Egyptian mother.

David Attenborough

(1926)

Naturalist and broadcaster in English.

Lex Barker

(1919)

American actor, best known for his portrayal of Tarzan of the Apes as well as leading characters in Karl May's novels.

Christina Cole

(1982)

English actress.

James Mitchum

(1941)

Robert Mitchum's elder son is an American actor and family star.

Salome Jens

(1935)

Milwaukee Actor.
How to check someone's birthday?
If you're looking for a person's birth date, have a look at our Birthday Search Guide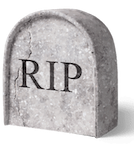 May 8th: who died on this date?
On May 8th the following celebrities died:
---
George Peppard

(1994)

American actor and TV series star who appeared in 25 films.

Barbara Payton

(1967)

American actress, onscreen since 1940.

Richard Derr

(1992)

Actor in "When Worlds Collide", dies from cancer at 74.

Ulrike Meinhof

(1976)

Ulrike Meinhof was a prominent member of the Red Army Faction in Germany, known for her involvement in left-wing militant activities and her...

Gilles Villeneuve

(1982)

French-Canadian Formula One driver.

Luigi Nono

(1990)

Italian composer (Born in 1924).

Doris Stokes

(1987)

British medium, world-famous author of "Voices In My Ear" as well as many other works.

Neil Bogart

(1982)

American entrepreneur who overtook Buddah Records to become the Bubblegum Rock King of America in 1967.

Rupert Haselden

(1994)

journalist/screenwriter, dies at age 36.

Ed Gilbert

(1999)

American actor (Born 1931).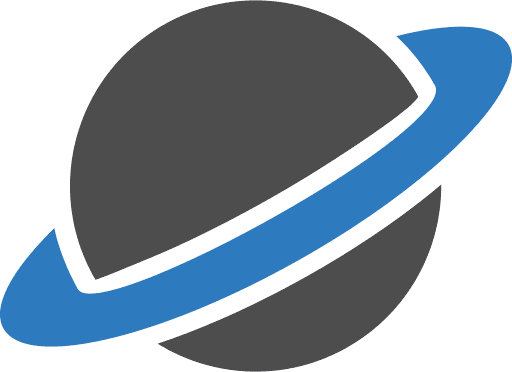 May 8th: what zodiac sign is associated with this date?
---
On May 8th, the zodiac sign associated with this date is Taurus according to the Western Zodiac.


May 8th: what happened on this date in history?
Here's what happened on May 8th in history:
---
May 8, 2019: 2019 Lahore Bombing: At least 11 people are killed in a blast near the Data Darbar Sufi shrine, Lahore (Pakistan), which is located at the 11th century. Half of these were police officers.
May 8, 2018: Colombian conflict: The Colombian war crimes tribunal begins investigating atrocities committed during the 1960s war.
May 8, 2017: Spirit Airlines cancels 11 flights from Fort Lauderdale-Hollywood International Airport and delays 30 others due to a dispute with its pilots. (As talks take place between the airline's union, Air Line Pilots Association International). Three people are taken into custody after protests broke out.
May 8, 2016: Insurgency in Sinai: Eight policemen are killed by gunmen during an ambush just outside Cairo. Islamic State claims the attack.
May 8, 2015: 2015 Al Khalis Prison Break: A prison break took place in Al Khalis, an Iraqi city. The break saw the escape of more than fifty prisoners, nine of whom were facing terrorist charges. The prison break resulted in the deaths of approximately fifty prisoners and twelve officers.
May 8, 2014: Syrian Civil War: Large explosion destroys the Carlton Hotel in Aleppo, which was used by the Army of Syria as a military base.
May 8, 2013: War in North-West Pakistan :: A suicide bomber attacks a Bannu District police station, killing at least 2 people and injuring 20.
May 8, 2012: Arab Spring
May 8, 2011: Protests in Syria 2011:
May 8, 2010: 2010 Philippine general election
May 8, 2009: Fannie Mae, America's largest provider of home mortgage financing, reported a loss of US$23.2 billion for the first quarter and is seeking additional US$19 billion from the US Treasury.
May 8, 2008: H.R. H.R. 5512 The Coin Modernization and Taxpayer Savings Act of 2008." is passed by the House of Representatives. The bill proposes to change the 1-cent and 5-cent coins into a core made of steel.

What day of the year is May 8th?
---
May 8th marks the 127th day of the year in the Gregorian calendar.
There are 237 days remaining until the end of the year.
May 8th is the 8th day of the month of May.