June 11th: What is special about this date?
June 11th marks the 162nd day of the Gregorian calendar year (or the 163rd in case of leap years). There are 203 days remaining until the end of the year. Discover famous birthdays on June 11th, celebrities died on this date, the zodiac sign associated to June 11th and what happened on June 11th in history. On this page we will address all your questions and curiosities about June 11th.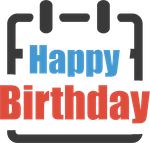 June 11th: what famous birthdays are on this date?
On June 11th there are the following famous birthdays:
---
Kodak Black

(1997)

Kodak Black is a rapper known for his hit singles 'Tunnel Vision' and 'Zeze', as well as his legal troubles.

Sessue Hayakawa

(1889)

Sessue Hayakawa was a Japanese-born actor who achieved fame in American and European cinema during the early 20th century, known for his...

Hugh Laurie

(1959)

English comedian, writer, musician, director.

Peter Dinklage

(1969)

American actor.

Gene Wilder

(1933)

American actor and comedian who made his screen debut with "Bonnie And Clyde", followed by "The Producers.

Joshua Jackson

(1978)

Canadian actor.

Jacques-Yves Cousteau

(1910)

French marine biologist and inventor (d. 1997).

Claire Holt

(1988)

TV Actress.

Ivana Baquero

(1994)

Movie Actress.

Adrienne Barbeau

(1945)

American actress, author of three books.
How to check someone's birthday?
If you're looking for a person's birth date, have a look at our Birthday Search Guide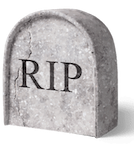 June 11th: who died on this date?
On June 11th the following celebrities died:
---
Walter Hampden

(1955)

American actor.

Enrico Berlinguer

(1984)

From 1972 to 1984, the Communist Party's Italian leader.

Karen Ann Quinlan

(1985)

American right-to-die activist, dies in Morris Plains, New Jersey at age 31 (born 1954).

Robert E Howard

(1986)

At 80, Conan the Conqueror, a Sci-Fi Author, dies.

Bruce Shand

(2006)

Father of Camilla, Duchess Of Cornwall (Born 1917).

Billy Wells

(1967)

Gong striker at Rank Films, died at 79.

Corrado Alvaro

(1956)

Italian writer (Poesie grigio-verdi), dies at 61.

Henry Clay Folger Jr

(1930)

CEO (Folger Shakespeare Library), dies at 72.

Eppo Doeve

(1981)

Dutch cartoonist/painter/graphic artist, dies at 73.

Jacques Lemaigre-Dubreuil

(1955)

French industrialist, murdered.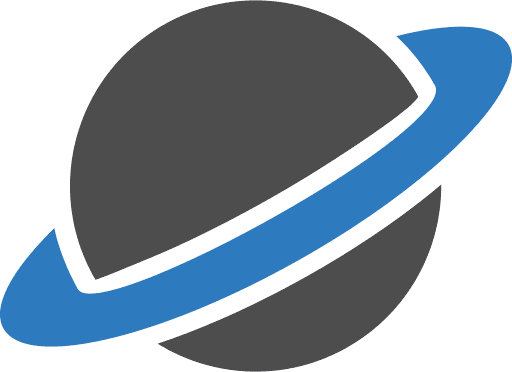 June 11th: what zodiac sign is associated with this date?
---
On June 11th, the zodiac sign associated with this date is Gemini according to the Western Zodiac.


June 11th: what happened on this date in history?
Here's what happened on June 11th in history:
---
Jun 11, 2019: A US House of Representatives committee announces it will hold a hearing next week (June 20), to discuss fuel efficiency standards. The Trump administration is pressing for a rollback of an Obama-era schedule of 5 % reductions in annual emissions.
Jun 11, 2018: Economy of the United Kingdom: Poundworld, a British retail chain that employs thousands, goes into administration.
Jun 11, 2017: Marawi crisis: Rodrigo Duterte, the Philippines president, says that he "is not aware" that the United States has provided support for the Philippine government's military operation against Islamists at Marawi. Duterte said that he had never approached America for assistance.
Jun 11, 2016: Officials report that fighting broke out between ISIL militants (2001-present), and Afghan police in Haska Mina District of Nangarhar Province. Six police officers were killed and fifteen militants were wounded.
Jun 11, 2015: Military intervention against ISIL: An American citizen who was fighting with the Kurdish People's Protection Units, (YPG), against ISIL is killed in action close to Kobani.
Jun 11, 2014: Iraqi Civil War (2014-2017: 2014 Mosul offensive. Insurgents are continuing their offensive and have taken control of Tikrit. This is the second provincial capital to be overthrown in the same period. As many as 500,000 Mosul residents flee fighting and head east to Kurdish-controlled territory. Meanwhile, insurgents storm Turkey's Embassy and capture 48 Turks, including the Consul General.
Jun 11, 2013: 2013 Protests in Turkey: Turkish police arrest dozens of lawyers. Reports indicate that some were kicked in their heads and other assaults. (RT) (The Guardian). Police move past protesters' barricades at Istanbul's Taksim Square. (AP via CBC News). Police fill Taksim Square in tear gas while clashes between police and protesters continue into the evening.
Jun 11, 2012: Arab Spring
Jun 11, 2011: A government crackdown on protests forced at least 4300 Syrians to flee to Turkey.
Jun 11, 2010: RPET5's 20th Birthday!
Jun 11, 2009: The H1N1 flu pandemic is now a worldwide emergency.
Jun 11, 2008: Kosovo adopts "Europe", a national anthem composed by Mendi Menxhiqi. It is not sung in any language in order to not offend the newly independent state of Serbia.

What day of the year is June 11th?
---
June 11th marks the 161st day of the year in the Gregorian calendar.
There are 203 days remaining until the end of the year.
June 11th is the 11th day of the month of June.