April 22nd: What is special about this date?
April 22nd marks the 112th day of the Gregorian calendar year (or the 113th in case of leap years). There are 253 days remaining until the end of the year. Discover famous birthdays on April 22nd, celebrities died on this date, the zodiac sign associated to April 22nd and what happened on April 22nd in history. On this page we will address all your questions and curiosities about April 22nd.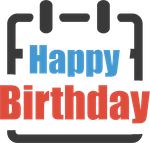 April 22nd: what famous birthdays are on this date?
On April 22nd there are the following famous birthdays:
---
Jack Nicholson

(1937)

After years of playing smaller roles, he is now a major actor in America.

Amber Heard

(1986)

Amber Heard is an American actress known for her roles in films such as Aquaman and The Rum Diary.

Machine Kelly

(1990)

Machine Gun Kelly, also known as MGK, is an American rapper and actor known for his rapid-fire delivery and energetic live performances.

Jeffrey Dean Morgan

(1966)

Jeffrey Dean Morgan is an American actor known for his roles in TV shows like Grey's Anatomy and The Walking Dead, as well as his portrayal...

François Berléand

(1952)

French theater and film actor.

Ryan Stiles

(1959)

Ryan Stiles is a Canadian-American actor and comedian best known for his work on the improv comedy show 'Whose Line Is It Anyway?'.

Eddie Albert

(1908)

Eddie Albert was an American actor known for his roles in film and television, including his iconic role as Oliver Wendell Douglas in the TV...

Andie MacDowell

(1958)

Andie MacDowell is an American actress known for her roles in popular films such as 'Groundhog Day' and 'Four Weddings and a Funeral'.

Patti LuPone

(1949)

Patti LuPone is a Tony and Grammy Award-winning American actress and singer known for her powerful performances in musical theater,...

Evelyne Bouix

(1953)

French actress on the stage and in film, well-known for her interpretation of Piaf in "Edith and Marcel", 1983.
How to check someone's birthday?
If you're looking for a person's birth date, have a look at our Birthday Search Guide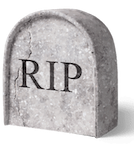 April 22nd: who died on this date?
On April 22nd the following celebrities died:
---
Richard Nixon

(1994)

American lawyer, who became a U.S.

Alida Valli

(2006)

Internationally recognized Italian actress.

Erma Bombeck

(1996)

American humorist and journalist, author of 11 books and a column that was read by millions across 700 cities.

Walter Slezak

(1983)

Austrian-American actor, who won the Tony award and N.Y.

Will Geer

(1978)

Actor (Grandpa Walton–Waltons), passes away at 75.

Irene Rich

(1988)

American silent screen star, who was 16 at the time.

Lionel Atwill

(1946)

Actor (Captain Blood and Great Waltz), died at 61.

Linda Lovelace

(2002)

American actress, best known for her porno film "Deep Throat" in 1972.

Huey Newton

(1989)

American activist and political leader who founded the Black Panther Party, which became a symbol for black militancy between the 1970's and...

Pat Tillman

(2004)

American football player, who quit his lucrative contract as a player to serve in the military.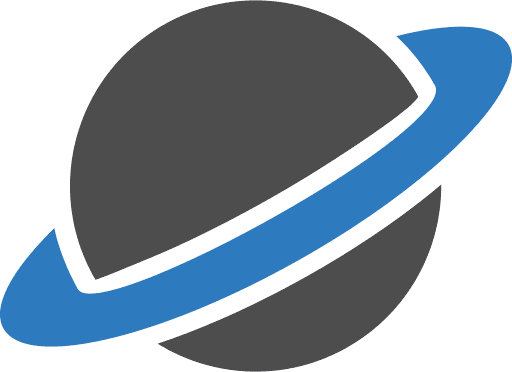 April 22nd: what zodiac sign is associated with this date?
---
On April 22nd, the zodiac sign associated with this date is Taurus according to the Western Zodiac.


April 22nd: what happened on this date in history?
Here's what happened on April 22nd in history:
---
Apr 22, 2019: 2019 Luzon earthquake: 16 people are killed in a magnitude-6.1 earthquake that struck the towns of Porac, Lubao, Pampanga, Philippines, at 17:11 Philippine Standard Time. The Manila Times. According to PHIVOLCS the epicenter is 18 kilometres (11 miles) northeast of Castillejos in Zambales. PHIVOLCS initially recorded the earthquake at magnitude 5.7. Later, it was upgraded to 6.1.
Apr 22, 2018: 2018 Gaza border protests. Rival Hamas members and Fatah members clash at a tent set by the family Mohammed Ayoub (14 years old) to offer condolences for his death during the protests. Hamas dismantles and orders everyone to leave the tent later.
Apr 22, 2017: Pope Francis pays tribute to Christians who died under communism and Nazism at Rome's Basilica of St. Bartholomew. He also names the wife of a Muslim woman he met in Lesbos (Greece), and who was murdered by terrorists for refusing to drop her crucifix. Francis called the Lesbos camp a "concentration camp" and noted that many refugee camps, despite the goodwill of local communities, are often overcrowded and little more then prisons.
Apr 22, 2016: Conflict in Moro: After a kidnapping close to Davao City, the U.K. Foreign Office (UK Foreign Office) and the U.S. State Department have issued travel advisory regarding the Philippine islands of Mindanao & the Sulu Archipelago. (Sun Star Cebu),
Apr 22, 2015: Ten people were killed in a tribal dispute in Papua New Guinea's Hela Province, between Tapamu and Wapiago clans.
Apr 22, 2014: 2014 pro-Russian unrest Ukraine: Simon Ostrovsky, a Russian-born journalist and American-Israeli citizen, is reported to have been abducted by the militia led by separatist pro-Russian leader Vyacheslav ponomarev in Sloviansk.
Apr 22, 2013: 2013 Belgorod shootings: Six people are killed when a man opens fire outside a firearms shop in Belgorod.
Apr 22, 2012: Bahraini uprising:
Apr 22, 2011: Cambodia and Thailand engage in a firefight across their border, with both sides suffering casualties.
Apr 22, 2010: Two days after an explosion, the Deepwater Horizon oil rig off Louisiana's coast is submerged in the Gulf of Mexico.
Apr 22, 2009: The new budget for the United Kingdom will raise borrowing and tax high income earners by 50%.
Apr 22, 2008: The United States Air Force has retired the last F-117 Nighthawks in service.

What day of the year is April 22nd?
---
April 22nd marks the 111th day of the year in the Gregorian calendar.
There are 253 days remaining until the end of the year.
April 22nd is the 22nd day of the month of April.