April 23rd: What is special about this date?
April 23rd marks the 113th day of the Gregorian calendar year (or the 114th in case of leap years). There are 252 days remaining until the end of the year. Discover famous birthdays on April 23rd, celebrities died on this date, the zodiac sign associated to April 23rd and what happened on April 23rd in history. On this page we will address all your questions and curiosities about April 23rd.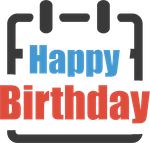 April 23rd: what famous birthdays are on this date?
On April 23rd there are the following famous birthdays:
---
John Cena

(1977)

WWE signed Cena, an American professional wrestler, rapper, and actor.

Silvana Mangano

(1930)

Italian actress who rose to fame in 1949 as a star of "Bitter rice" in which she played the role of a leading lady in Italy.

Michael Moore

(1954)

Moore, an American filmmaker and provocateur, first came to the public's attention in 1989 with "Roger and Me", his first documentary about...

Shirley Temple

(1928)

Movie Actress.

Jaime King

(1979)

American actress and model.

Roy Orbison

(1936)

American singer-songwriter and rock and roll musician.

Dev Patel

(1990)

British actor.

George Lopez

(1961)

Mexican-American actor, comedian, and ex-disc jockey on MEGA 92.

Valerie Bertinelli

(1960)

TV Actress.

Lee Majors

(1939)

American actor, best known for his stardom on the TV series "Six Million Dollar Man.
How to check someone's birthday?
If you're looking for a person's birth date, have a look at our Birthday Search Guide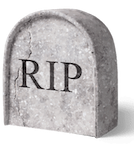 April 23rd: who died on this date?
On April 23rd the following celebrities died:
---
Paulette Goddard

(1990)

Actress (Hazard) dies in Switzerland at the age of 78.

Satyajit Ray

(1992)

Indian filmmaker, widely regarded as one the greatest auteurs in world cinema.

Howard Cosell

(1995)

American sports commentator and broadcaster.

Buster Crabbe

(1983)

American swimmer, a gold medalist in the 400 m. freestyle in 1932.

Albert Salmi

(1990)

Actor (Caddyshack), dies at the age of 62 after killing his terminally ill wife.

William Hartnell

(1975)

London, England -- Actor (Agitator Jackpot).

Cesar Chavez

(1993)

American labor activist (Born 1927).

Bertus Aafjes

(1993)

Dutch romanticism was a major influence on the Dutch poet and writer.

Stirling Moss

(1962)

Auto racer killed in racing at 32 years old.

Pete Ham

(1975)

Rocker (Badfinger) commits suicide by hanging from his own wall at 27.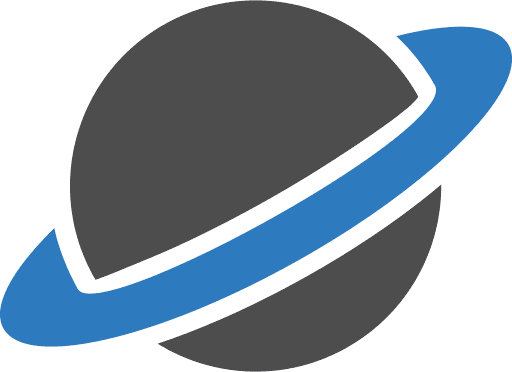 April 23rd: what zodiac sign is associated with this date?
---
On April 23rd, the zodiac sign associated with this date is Taurus according to the Western Zodiac.


April 23rd: what happened on this date in history?
Here's what happened on April 23rd in history:
---
Apr 23, 2019: 2019 Easter bombings in Sri Lanka: ISIL claims responsibility. The bombings took place in Sri Lanka on Sunday, Easter Sunday. (New York Times). Investigators from Sri Lanka believe the bombings were revenge against attacks on New Zealand mosques in February.
Apr 23, 2018: 2018 Gaza border protests: 2 more Palestinian protestors aged 18 and 20 die after being wounded in clashes at Israel-Gazan. Both were killed by Israeli troops.
Apr 23, 2017: War in Donbass - A U.S. participant to the OSCE monitoring mission is killed, and two other people are injured when their vehicle crosses a landmine near Luhansk.
Apr 23, 2016: War in North-West Pakistan: Pakistani Taliban claim the assassination of Soran Singh, a Sikh lawmaker.
Apr 23, 2015: Manuel Valls, the Prime Minister of France, claims that five terrorist attacks in France have occurred in recent months.
Apr 23, 2014: Ukrainian security officials discovered that the Assumption monastery Lavra of Moscow Patriarchate was used as a military base by pro-Russian insurgents, who have occupied the region.
Apr 23, 2013: Syrian civil war: An Israeli military intelligence analyst claims that Syria has used chemical arms repeatedly in the last month. He also criticizes international communities for failing to respond to the use. (The New York Times). Two Orthodox Christian bishops were kidnapped in northern Syria by rebel gunmen. They have been released.
Apr 23, 2012: Two people have been killed and many more injured by clashes between police officers and protestors in a nationwide strike in Bangladesh. This was triggered in part by the mysterious disappearance of Ilyas Ali, an opposition politician.
Apr 23, 2011: Cambodia and Thailand fight at their border
Apr 23, 2010: An Atlas V rocket lifts the X-37B unmanned military spaceplane into orbit from Cape Canaveral Air Force Station in Florida. The reusable 9m-long spaceplane is approximately one-quarter as large as the space shuttle.
Apr 23, 2009: For 10 seconds, the gamma radiation burst GRB090423 can be observed. This event marks the closest known object and the oldest known object in all of the universe.
Apr 23, 2008: Sri Lankan Civil War. The military declares victory in fighting in the North. 43 soldiers were killed, 33 are missing and more than 100 Tamil Tigers were killed. Rebels claim victory as well, claiming that they killed 100 soldiers, wounded 500, and lost 16 of their own.

What day of the year is April 23rd?
---
April 23rd marks the 112th day of the year in the Gregorian calendar.
There are 252 days remaining until the end of the year.
April 23rd is the 23rd day of the month of April.