April 2nd: What is special about this date?
April 2nd marks the 92nd day of the Gregorian calendar year (or the 93rd in case of leap years). There are 273 days remaining until the end of the year. Discover famous birthdays on April 2nd, celebrities died on this date, the zodiac sign associated to April 2nd and what happened on April 2nd in history. On this page we will address all your questions and curiosities about April 2nd.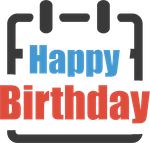 April 2nd: what famous birthdays are on this date?
On April 2nd there are the following famous birthdays:
---
Serge Gainsbourg

(1928)

French singer and international sex icon, who was best known for his hit song "Je T'Aime" which he performed with Jane Birkin.

Michael Fassbender

(1977)

German-Irish actor, born to a German mother and a German dad.

Marvin Gaye

(1939)

American singer, keyboard player, drummer and songwriter.

Pedro Pascal

(1975)

Pedro Pascal is a Chilean-American actor known for his roles in Game of Thrones, Narcos, and The Mandalorian.

Buddy Ebsen

(1908)

Buddy Ebsen was an American actor known for his role as Jed Clampett in the television series The Beverly Hillbillies.

Linda Hunt

(1945)

American actress who won an Oscar as a male dwarf in "The Year of Living Dangerously", her second film role.

Roselyn Sanchez

(1973)

Puerto Rican model, singer and actress.

Christopher Meloni

(1961)

American film and television actor.

Alec Guinness

(1914)

British actor, born in the 1930s.

Shirley Douglas

(1934)

Canadian actress, activist, and well-known family member, she is also the ex-wife to actor Donald Sutherland, and the mother of their son...
How to check someone's birthday?
If you're looking for a person's birth date, have a look at our Birthday Search Guide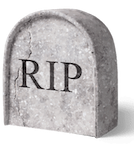 April 2nd: who died on this date?
On April 2nd the following celebrities died:
---
Edwin Starr

(2003)

American singer-songwriter (d.2003).

Paula Kelly

(1992)

Singer/actress (Sweet Charity) dies at 72.

Douglass Dumbrille

(1974)

Actor (Mr Deed goes to Town), is killed at 84.

Jennifer Syme

(2001)

American actress (Born 1972).

Tommaso Buscetta

(2000)

The Sicilian Mafiosa was the first to break the code omerta (the traditional vow of silence) in the Sicilian Mafia.

Rob Pilatus

(1998)

American-German singer/dancer (Milli Vanilli, Rob & Fab), (d. 1998).

Hannes Alfven

(1995)

Swedish electro engineer, plasma physicist, and winner of 1970 Nobel Prize in Physics (MHD) for his work in magnetohydrodynamics.

Buddy Rich

(1987)

American jazz drummer/orchestra leader ("Away We Go"), dies at the age of 69 (born 1917).

Gil Hodges

(1972)

American baseball manager and player who was the slugging superstar of the stellar teams built by the Brooklyn Dodgers from 1947-1957.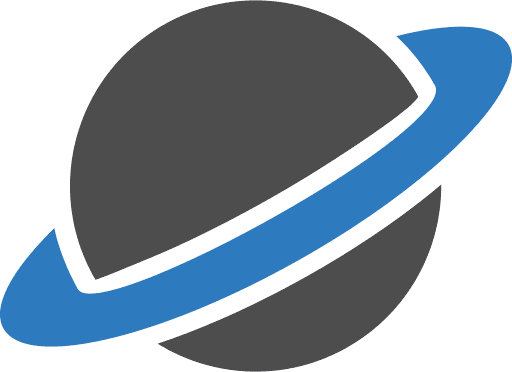 April 2nd: what zodiac sign is associated with this date?
---
On April 2nd, the zodiac sign associated with this date is Aries according to the Western Zodiac.


April 2nd: what happened on this date in history?
Here's what happened on April 2nd in history:
---
Apr 2, 2019: Google begins to delete consumer accounts from Google+ because of low user engagement and security vulnerabilities that could expose user data to developers.
Apr 2, 2018: 2018 Gaza border protests: Saudi King Salman bin Abdulaziz Al Saud speaks with President Donald Trump by telephone to discuss the events.
Apr 2, 2017: India opens the Chenani-Nashri Tunnel measuring 9.2 kilometers, in Jammu and Kashmir.
Apr 2, 2016: Armenian-Azerbaijani border dispute: 2016 Armenian–Azerbaijani clashes. After an escalated dispute over Azerbaijan's borders with the Nagorno–Karabakh Republic, Armenia and Azerbaijan exchange gunfire for a third consecutive day.
Apr 2, 2015: At least 140 people were killed and 65 more injured when gunmen attacked Garissa University College, Kenya.
Apr 2, 2014: Egypt's post-coup unrest (2013-14:) A bomb explodes near Cairo University, killing a police chief and injuring five others.
Apr 2, 2013: Mexican Drug War: 9 mutilated bodies found in a vehicle with Texas plates by Mexican police, northern state of Tamaulipas.
Apr 2, 2012: FARC, a leftist Colombian group, releases its last police and military prisoners.
Apr 2, 2011: After defeating Sri Lanka in final of the ICC Cricket World Cup 2011, India was crowned World Champions
Apr 2, 2010: The United States Department of Labor announces a second solid increase in employment since the recession.
Apr 2, 2009: The U.S. House of Representatives approves a federal budget for fiscal 2010, which will begin October 1. Voting 233-196 to adopt the US$3.45 Trillion budget.
Apr 2, 2008: Harriet Harman, Leader of the House of Commons, becomes the first Labour woman to answer Prime Minister's Questions.

What day of the year is April 2nd?
---
April 2nd marks the 91st day of the year in the Gregorian calendar.
There are 273 days remaining until the end of the year.
April 2nd is the 2nd day of the month of April.