April 17th: What is special about this date?
April 17th marks the 107th day of the Gregorian calendar year (or the 108th in case of leap years). There are 258 days remaining until the end of the year. Discover famous birthdays on April 17th, celebrities died on this date, the zodiac sign associated to April 17th and what happened on April 17th in history. On this page we will address all your questions and curiosities about April 17th.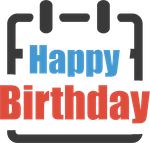 April 17th: what famous birthdays are on this date?
On April 17th there are the following famous birthdays:
---
Victoria Beckham

(1974)

Posh is a British singer, who was also one of the Spice Girls.

William Holden

(1918)

William Holden was an American actor known for his roles in classic films such as Sunset Boulevard and The Bridge on the River Kwai.

Sean Bean

(1959)

Sean Bean is an English actor known for his roles in The Lord of the Rings and Game of Thrones.

Roddy Piper

(1954)

Roddy Piper was a professional wrestler known for his time in the WWE and for his iconic feud with Hulk Hogan.

Jennifer Garner

(1972)

American actress and film producer.

Olivia Hussey

(1951)

Argentinean-British actress, who made her acting debut at 16 with her beautiful, doe-eyed beauty in "Romeo and Juliet.

Rooney Mara

(1985)

Rooney Mara is an American actress known for her roles in films such as The Girl with the Dragon Tattoo and Carol.

James Last

(1929)

German musician, bandleader, composer, arranger.

Adam McKay

(1968)

Adam McKay is a writer and director known for his work on comedy films such as Anchorman, Step Brothers, and The Other Guys.
How to check someone's birthday?
If you're looking for a person's birth date, have a look at our Birthday Search Guide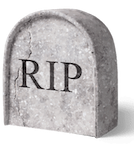 April 17th: who died on this date?
On April 17th the following celebrities died:
---
Eva Novak

(1988)

Actress (Medicine Man), passes away at 90 from pneumonia.

Eddie Cochran

(1960)

American singer, guitarist and vocalist.

Bessie Head

(1986)

Bessie Head was a South African writer known for her novels and short stories that explore themes of race, identity, and social injustice.

Yiannis Latsis

(2003)

Greek shipping tycoon (Born in 1910).

Dick Shawn

(1987)

American comedian/actor (Producers), died on stage after suffering a heart attack at the age of 63 (born 1924).

Earl King

(2003)

American singer and songwriter (Born 1934).

Peter Potter

(1983)

DJ (Show, Juke Box Jury) dies at the age of 78.

Red Allen

(1967)

American jazz trumpeter (Born 1908).

Al Bowlly

(1941)

Mozambican-English singer-songwriter (d. 1941).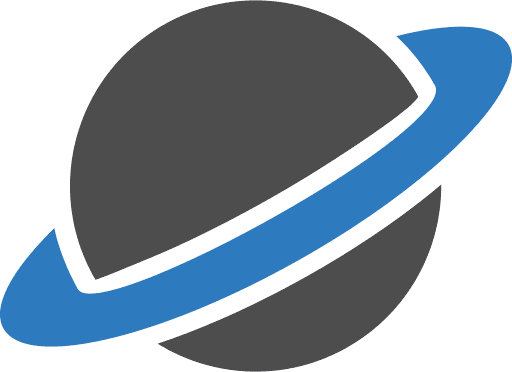 April 17th: what zodiac sign is associated with this date?
---
On April 17th, the zodiac sign associated with this date is Aries according to the Western Zodiac.


April 17th: what happened on this date in history?
Here's what happened on April 17th in history:
---
Apr 17, 2019: Russian military intervention in Ukraine
Apr 17, 2018: Syrian Civil War - American-led intervention in Civil War in Syria: President Donald Trump and his Administration are looking at replacing U.S. military forces with an Arab force in Syria.
Apr 17, 2017: American pipeline operator Williams Partners agreed to sell an oil refinery in Louisiana to Nova Chemicals, a Canadian chemical company, for $2.1 billion.
Apr 17, 2016: Afghanistan War (2001-present). Heavy fighting continues in Afghanistan's north as Taliban fighters intensify attacks in various districts around Kunduz to retake the capital. A police chief said that militants attacked several checkpoints at the southwest outskirts the city overnight, while the government repelled an attack to the east.
Apr 17, 2015: Bashar al-Assad, the President of Syria, says that ISIS's "most dangerous" leaders are Scandinavians.
Apr 17, 2014: The Pakistani Taliban has announced that it will not negotiate a ceasefire agreement with the Pakistani government.
Apr 17, 2013: War in North-West Pakistan :: At least five civilians were killed in a drone attack by the United States in Wana, Pakistan. It is located in the South Waziristan Agency.
Apr 17, 2012: Conflict at the border of South Sudan and Sudan:
Apr 17, 2011: During anti-government protests, at least four people were shot by security forces in Syria.
Apr 17, 2010: In response to President Barack Obama's Washington, D.C. conference, the ampquotNuclear energy for all, nuclear weapons for no oneampquot disarmament conference opened.
Apr 17, 2009: 11 people are killed in an airplane crash in Papua (Indonesia).
Apr 17, 2008: Heritage Auction Galleries will host the US Coin Signature Auction at the Central States Numismatic Society convention in Rosemont, Illinois.

What day of the year is April 17th?
---
April 17th marks the 106th day of the year in the Gregorian calendar.
There are 258 days remaining until the end of the year.
April 17th is the 17th day of the month of April.