January 22nd: What is special about this date?
January 22nd marks the 22nd day of the Gregorian calendar year. There are 343 days remaining until the end of the year (or 344 days in case of leap years). Discover famous birthdays on January 22nd, celebrities died on this date, the zodiac sign associated to January 22nd and what happened on January 22nd in history. On this page we will address all your questions and curiosities about January 22nd.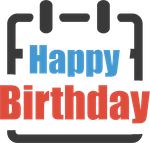 January 22nd: what famous birthdays are on this date?
On January 22nd there are the following famous birthdays:
---
Michael Hutchence

(1960)

Australian singer and musician.

Diane Lane

(1965)

American actress.

Jim Jarmusch

(1953)

American film-maker with a Czech-German-French-Irish background.

Linda Blair

(1959)

American model who was five years old.

Gabriel Macht

(1972)

American actor.

John Hurt

(1940)

British actor who is widely recognized for his TV roles as Quentin Crisp, the famous homosexual, in "The Naked Civil Servant" (TV) and...

Sam Cooke

(1931)

American singer with amazing singing talent.

Christopher Masterson

(1980)

American actor.

Beverley Mitchell

(1981)

American actress.

Olivia d'Abo

(1969)

English-American actress and singer.
How to check someone's birthday?
If you're looking for a person's birth date, have a look at our Birthday Search Guide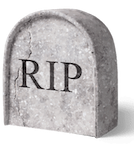 January 22nd: who died on this date?
On January 22nd the following celebrities died:
---
Heath Ledger

(2008)

Australian actor.

Jean Simmons

(2010)

British actress onscreen since 1944.

Alma Rubens

(1931)

American actress (Born 1897).

Jobyna Ralston

(1967)

Actress (Wings Girl Shy, Freshman), is killed at 66.

Frances Gifford

(1994)

Emphysema deaths at 71.

Alan Hale

(1950)

American actor.

Roy Brown

(2001)

American singer-songwriter.

Jean-Louis Barrault

(1994)

French actor, director, and manager.

Mike Hawthorn

(1959)

English race car driver and F1 world champion (Born 1929).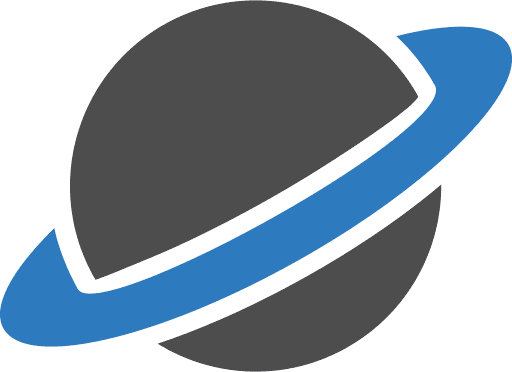 January 22nd: what zodiac sign is associated with this date?
---
On January 22nd, the zodiac sign associated with this date is Aquarius according to the Western Zodiac.


January 22nd: what happened on this date in history?
Here's what happened on January 22nd in history:
---
Jan 22, 2019: Israeli-Palestinian conflict - A Hamas militant is shot and killed, while two other Hamas members are hurt when an Israeli tank fires on the Gaza Strip following a violent protest. Israel Defense Forces' action is in retaliation to a shooting that lightly injured an officer and for two brief Palestinian incursions into Israel.
Jan 22, 2018: Seven people were killed in clashes with security forces and worshippers who took part in an Ethiopian Orthodox religious celebration marking Timkat (Epiphany), in Woldiya. This was happening over the weekend.
Jan 22, 2017: A 7.9 magnitude earthquake strikes west of Panguna in Papua New Guinea below Bougainville Island. There are no immediate reports of major injuries or casualties. The Tsunami Alert for Papua New Guinea, Solomon Islands and New Guinea has been canceled.
Jan 22, 2016: Douglas Borough Council announces the closure of Douglas Bay Horse Tramway at Douglas, Isle of Man at the close of the 2015 season.
Jan 22, 2015: War in Donbass : An explosion close to a civilian trolleybus in Donetsk causes the deaths of at least 13 people. The incident was blamed by both pro-government and separatist forces.
Jan 22, 2014: 2013-14 Thai political crisis. Kwanchai Pripana, a leader for the pro-government United Front for Democracy Against Dictatorship is shot in Udon Thani. Protesters gather in Bangkok despite being declared a state emergency.
Jan 22, 2013: Syrian civil war:: Jordan's government claims that over 12,000 Syrians fled to Jordan during the past six days. (AFP via IOL). The Russian government arranges an evacuation of some citizens. They transport them to Lebanon, then fly them to Russia.
Jan 22, 2012: 2011-2012 Syrian uprising. Arab League ministers met in Cairo, Egypt to discuss the extension its monitoring mission in Syria.
Jan 22, 2011: Malaysian navy commandos thwart a Somali pirate ship hijack attempt, saving 23 crew members and capturing 7 pirates in Gulf of Aden.
Jan 22, 2010: Yukio Hatoyama, the Japanese Prime Minister, has stated that he will resign in case he is found guilty of receiving illegal fund donations.
Jan 22, 2009: Barack Obama, the US president, orders Guantnamo Bay prison to be closed in a year.
Jan 22, 2008: The U.S. Federal Reserve lowers the federal funds rates by 0.75 points to 3.5 percent. This is the largest single drop in 23-years.

What day of the year is January 22nd?
---
January 22nd marks the 21st day of the year in the Gregorian calendar.
There are 343 days remaining until the end of the year.
January 22nd is the 22nd day of the month of January.