2004
A leap year, 2004 was the international year of rice, international year to commemorate the struggle against slavery and its abolition. The World Health Day topic was road safety.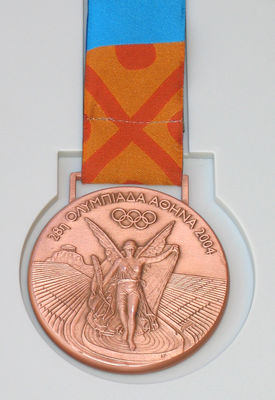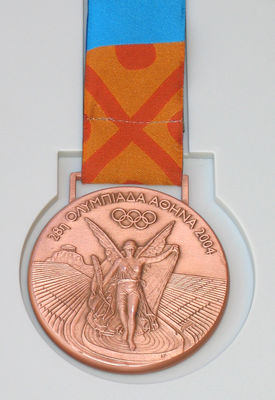 This year saw the release of sequels to popular blockbuster films with Shrek 2 being the highest grossing film of the year. Usher's Confessions was the highest selling album of the year.
On May 17, Marcia Kadish 56 married Tanya McCloskey 52, in the first ever and legal same-sex marriage in Cambridge Hall Massachusetts. On that day, over 77 same-sex couples got married while hundreds of other same-sex couples requested for marriage certificates. Many of the protests planned for May 17 did not happen, as it was a day of celebration. On November 18, 2003, the Supreme Court in Massachusetts ruled that the state's ban on same-sex marriage was unconstitutional.
The famous American TV personality Oprah Winfrey, on September 13, awarded each member of her audience a brand-new Pontiac G-6 sedan worth $28,500. In total, she gave away 276 cars. It was one of the greatest and biggest promotional stunts in the history of television as her audience cried, screamed, fainted, and were in delirium as Oprah jumped up and down saying, "Everybody gets a car!" Pontiac had donated the cars to Oprah and paid for each car plus the state's sales tax for each car out of their advertising budget.
On Boxing Day of 2004, a tsunami in the Indian Ocean crashed into the East African Coast and South East Asia. A 9.3 magnitude earthquake off the coast of Sumatra, Indonesia caused the tsunami that wrecked havoc on the entire coastline of the Indian Ocean and a record 230,000 died. Estimates suggest that the tsunami had twice the energy of all the bombs used in WWII.
The Nobel Peace Prize went to Wangari Maathai from Kenya for her contributions to sustainable development, peace, and democracy. The revolutionary Palestinian leader Yasser Arafat passed away on November 11. He was also a Nobel Peace Prize laureate in 1994 along with Yitzhak Rabin and Shimon Peres.
Movies
Which were the most popular Movies released in those months?
Watch popular movies, TV series and live events, start your 30-day free trial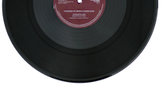 Music charts
Which were the top hits of 2004?
---
Popular names
Which were the top popular names given to babies born in 2004 in the USA ?
Top #10 male names
Jacob
Michael
Joshua
Matthew
Ethan
Andrew
Daniel
William
Joseph
Christopher
Top #10 female names
Emily
Emma
Madison
Olivia
Hannah
Abigail
Isabella
Ashley
Samantha
Elizabeth
Historical Events
Which were the important events of 2004?
---