October 29th: What is special about this date?
October 29th marks the 302nd day of the Gregorian calendar year (or the 303rd in case of leap years). There are 63 days remaining until the end of the year. Discover famous birthdays on October 29th, celebrities died on this date, the zodiac sign associated to October 29th and what happened on October 29th in history. On this page we will address all your questions and curiosities about October 29th.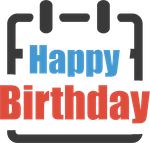 October 29th: what famous birthdays are on this date?
On October 29th there are the following famous birthdays:
---
Winona Ryder

(1971)

American actress who entered movies at age 13 following a less-than-conventional upbringing by intellectual hippy parents who were both...

Gabrielle Union

(1972)

Gabrielle Union is an American actress known for her roles in popular films such as Bring It On and Bad Boys II.

Kate Jackson

(1948)

Kate Jackson is an American TV actress best known for her role as Sabrina Duncan in the television series Charlie's Angels.

Tracee Ellis Ross

(1972)

Tracee Ellis Ross is an American actress known for her role as Dr. Rainbow Johnson in the television series Black-ish.

Joan Plowright

(1929)

Joan Plowright is a British actress known for her work in stage, film, and television, and for her marriage to Sir Laurence Olivier.

Andy Richter

(1966)

Andy Richter is an American comedian known for his work as the sidekick to Conan O'Brien on his late-night talk shows.

Richard Dreyfuss

(1947)

American actor who rose in prominence in the early 1970s with a variety of roles.

Edwige Feuillère

(1907)

French actress on stage/film/tv, director, producer.

Chelan Simmons

(1982)

Canadian actress and model.

Félix Marten

(1919)

French actor, director, and singer.
How to check someone's birthday?
If you're looking for a person's birth date, have a look at our Birthday Search Guide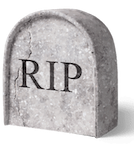 October 29th: who died on this date?
On October 29th the following celebrities died:
---
Adolphe Menjou

(1963)

American actor.

Anton LaVey

(1997)

American founder of the Church of Satan (Born 1930).

Duane Allman

(1971)

American singer-songwriter/guitarist (The Allman Brothers Band Hour Glass Derek, the Dominos and The Allman Joys).

John Lodge

(1985)

English producer and bass player (The Moody Blues),.

Rosemarie Nitribitt

(1957)

German call girl (Born 1933).

Terry Southern

(1995)

American screenwriter (Born in 1924).

Woody Herman

(1987)

American musician and big bandleader.

Paul Misraki

(1998)

Turkish-French historian and composer (d. 1998).

William Kapell

(1953)

American pianist (Born in 1922).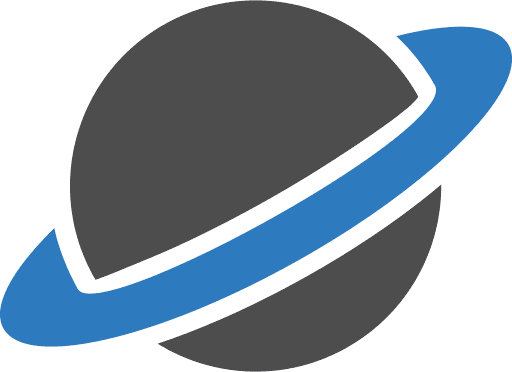 October 29th: what zodiac sign is associated with this date?
---
On October 29th, the zodiac sign associated with this date is Scorpio according to the Western Zodiac.


October 29th: what happened on this date in history?
Here's what happened on October 29th in history:
---
Oct 29, 2018: Syrian Civil War: Six years after being closed by the war, the National Museum of Damascus is reopened to the public.
Oct 29, 2017: Northern Rakhine State Clashes: More than 2000 people marched in Yangon to support the military and ask it to protect the country's sovereignty, national security, and stop illegal invaders (referring specifically to the Rohingya).
Oct 29, 2016: Sectarianism in Pakistan: Five people were killed and many more injured when armed terrorists opened fire on Majlis members at a Karachi home in the Nazimabad area of Karachi.
Oct 29, 2015: Iraqi Civil War (2014-2017: 23 people were killed in a rocket attack against a camp that contained members of the Iranian opposition group near Baghdad International Airport.
Oct 29, 2014: In 2016, New Zealand will hold an election on its national flag.
Oct 29, 2013: 2013 Tiananmen square incident: China police identify two suspects from Xinjiang in connection to an apparent suicide attack on a car outside the Forbidden city at Tiananmen square in Beijing.
Oct 29, 2012: According to Syrian state media, two car bombings killed civilians in Syria's civil war.
Oct 29, 2011: 2011 Syrian uprising
Oct 29, 2010: George W. Bush's memoir reveals that he believed United Airlines Flight 93 was shot down in the attacks of September 11, 2001.
Oct 29, 2009: The Haitian Senate votes in favor of removing Prime Minister Michele Pierre-Louis.
Oct 29, 2008: Robert A. Siegel Auction Galleries is selling a US 1868 3-cent rose George Washington stamp with "B" grill embossing. It sells for US$900,000. (US$1,035,000 plus buyer's fees). This stamp is one among four.
Oct 29, 2007: The origin of HIV, which is most prevalent in South America, the United States, Europe and Japan, Australia, and many other countries, can be traced back to Haiti in 1969.

What day of the year is October 29th?
---
October 29th marks the 301st day of the year in the Gregorian calendar.
There are 63 days remaining until the end of the year.
October 29th is the 29th day of the month of October.