June 29th: What is special about this date?
June 29th marks the 180th day of the Gregorian calendar year (or the 181st in case of leap years). There are 185 days remaining until the end of the year. Discover famous birthdays on June 29th, celebrities died on this date, the zodiac sign associated to June 29th and what happened on June 29th in history. On this page we will address all your questions and curiosities about June 29th.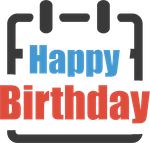 June 29th: what famous birthdays are on this date?
On June 29th there are the following famous birthdays:
---
Gary Busey

(1944)

American actor who had a rollercoaster career, steadily increasing credits, and was also heavily involved in cocaine, alcohol, and weight...

Maria Conchita Alonso

(1957)

Cuba -- Actress (Moscow-on-the Hudson).

Nelson Eddy

(1901)

American baritone singer and actor.

Amanda Donohoe

(1962)

London, England -- Actress (CJ lamb-LA Law).

Addison Timlin

(1991)

American actress.

Melora Hardin

(1967)

TV Actress.

Sharon Lawrence

(1961)

American actress, singer, and dancer.

Zuleikha Robinson

(1977)

English singer and actress.

Bret McKenzie

(1976)

New Zealand actor and producer of a guitarist (Flight of the Conchords, The Black Seeds and Wellington International Ukulele Orchest).

Judith Hoag

(1968)

American actor and acting teacher.
How to check someone's birthday?
If you're looking for a person's birth date, have a look at our Birthday Search Guide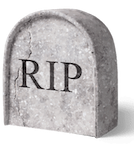 June 29th: who died on this date?
On June 29th the following celebrities died:
---
Lana Turner

(1995)

American actress, onscreen since 1937.

Vittorio Gassman

(2000)

Italian actor, seen onscreen since 1946 in Italy.

Irving Wallace

(1990)

American writer, who at one point had a worldwide readership of over 600 million people.

Pamela Mason

(1996)

American minor actress, whose films include "I Met A Murderer," The Upturned Glass," and "Lady Possessed", and whose TV credits included...

Ignacy Jan Paderewski

(1941)

Polish composer and pianist (Born in 1860).

Tim Buckley

(1975)

American singer, guitarist, composer, lyricist, performer, and recording artist.

Moise Tshombe

(1969)

Congolese politician and accountant Prime Minister of the Democratic Republic of the Congo (d. 1969).

Pierre Balmain

(1982)

French fashion designer, Jean-Claude Vanier has been a top choice for over 40 years.

Henry King

(1982)

American screenwriter and producer of actor (d. 1982).

Mohammed Boudiaf

(1992)

President of Algeria (assassinated).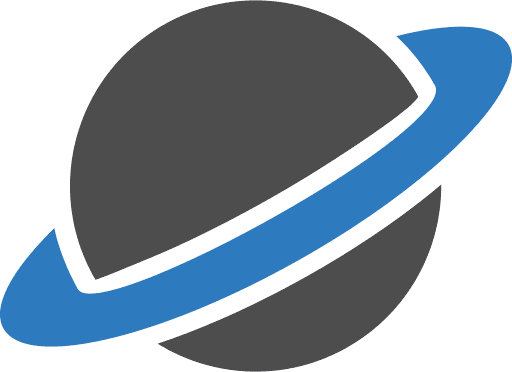 June 29th: what zodiac sign is associated with this date?
---
On June 29th, the zodiac sign associated with this date is Cancer according to the Western Zodiac.


June 29th: what happened on this date in history?
Here's what happened on June 29th in history:
---
Jun 29, 2019: China-United States trade conflict, China-United States relations. U.S. President Donald Trump meets with Chinese President Xi Jinping at the G20 summit to reach a deal which will allow American companies and Huawei to sell their non-sensitive technology while China will purchase food and agricultural products from America.
Jun 29, 2018: BAE Systems receives a PS19.6bn contract for nine Hunter-class frigates to be built for the Royal Australian Navy. Construction is expected to start in 2020.
Jun 29, 2017: 2017 Creteil mosque incident: Man tries to run over pedestrians in front of a mosque, Creteil, France.
Jun 29, 2016: Attack on Istanbul Ataturk Airport in 2016: 42 people have been killed.
Jun 29, 2015: Turkish involvement in the Syrian Civil War. The Turkish military is said to be preparing for an invasion of northern Syria after a meeting of the National Security Council. It is hoped to create a buffer zone for refugees, and then drive back Islamic State militants. The Kurdish militia group YPG has stated that they will not accept any Turkish intervention in Syria. Turkey has fought for years against Kurdish separatist movements like the PKK.
Jun 29, 2014: Islamist insurgency: Islamist extremists set fire to four churches in the vicinity of Chibok, and then attacked worshippers, killing at least 30. (Associated Press vis CTV).
Jun 29, 2013: Eight Royal Thai Army soldiers were killed in an ambush at Krong Pinang District, Yala Province in Southern Thailand.
Jun 29, 2012: Mexican Drug War: 7 people are injured when a car bomb explodes in front of the Nuevo Laredo city hall. This is the third car explosion in Nuevo Laredo this season. Most of the violence can be attributed to the country's most powerful cartels, Los Zetas Cartel and Sinaloa Cartel.
Jun 29, 2011: Arab Spring
Jun 29, 2010: S&P 500's stock market index falls to 1050.47, its lowest point in eight months. The Dow Jones industrial average drops 268.22 point, or 2.65 percent to 9,870.30. The Nasdaq Composite index drops 85.47 point, or 3.85%, to 2,135.18.
Jun 29, 2009: Bernard Madoff was sentenced to 150 years imprisonment for "extraordinarily Evil" crimes committed in Wall Street's largest and most brazen investment fraud.
Jun 29, 2008: As part of an agreement between the United States and North Korea, a ship arrives in North Korea with food aid.

What day of the year is June 29th?
---
June 29th marks the 179th day of the year in the Gregorian calendar.
There are 185 days remaining until the end of the year.
June 29th is the 29th day of the month of June.