February 2nd: What is special about this date?
February 2nd marks the 33rd day of the Gregorian calendar year. There are 332 days remaining until the end of the year (or 333 days in case of leap years). Discover famous birthdays on February 2nd, celebrities died on this date, the zodiac sign associated to February 2nd and what happened on February 2nd in history. On this page we will address all your questions and curiosities about February 2nd.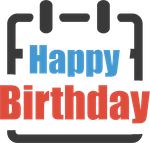 February 2nd: what famous birthdays are on this date?
On February 2nd there are the following famous birthdays:
---
Gemma Arterton

(1986)

Movie Actress.

David Jason

(1940)

British comedian, Jason is featured on TV's "Open All Hours" and the "Only Fools and Horses" TV series.

Jascha Heifetz

(1901)

Lithuanian-American musician, who was world-famous for his solo playing with all the great orchestras around the globe.

Stan Getz

(1927)

Philadelphia, Pennsylvania -- Jazz Tenor Saxophonist (Benny Goodman and Jimmy Dorsey).

Ina Garten

(1948)

American TV personality and author.

Abba Eban

(1915)

Israeli politician and diplomat, as well as a scholar of Hebrew and Arabic languages.

Elaine Stritch

(1925)

American actress with a varied and long career.

Lauren Lane

(1961)

American actress.

Tom Smothers

(1937)

American comedian who performed with his brother, Dick as a duo on the TV series "The Smothers Brothers Comedy Hour.
How to check someone's birthday?
If you're looking for a person's birth date, have a look at our Birthday Search Guide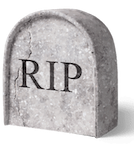 February 2nd: who died on this date?
On February 2nd the following celebrities died:
---
Gene Kelly

(1996)

American actor/dancer ("Singing in The Rain") dies at the age of 83.

Anna May Wong

(1961)

Actress (Thief in Baghdad), passes away at 56.

Wendy Barrie

(1978)

British-American actress.

Jessie Royce Landis

(1972)

Actress in North by Northwest, dies at 67.

Vijay Arora

(2007)

Indian actor in television and film (Born 1944).

Marcel Bozzuffi

(1988)

French actor on stage, film, and television.

Ondrej Nepela

(1989)

Slovak figure skating coach and skater (d. 1989).

Alfred Delp

(1945)

German Jesuit priest, member the German resistance (Born 1907).

Louise Lorraine

(1981)

Actress in Adventures of Tarzan.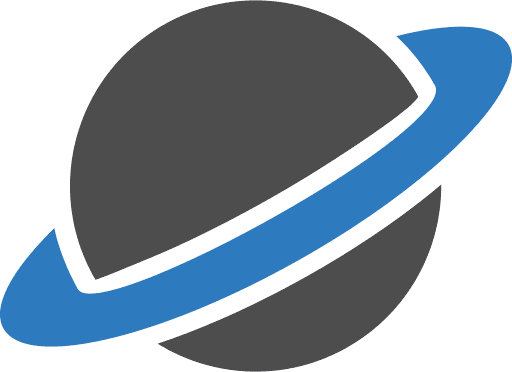 February 2nd: what zodiac sign is associated with this date?
---
On February 2nd, the zodiac sign associated with this date is Aquarius according to the Western Zodiac.


February 2nd: what happened on this date in history?
Here's what happened on February 2nd in history:
---
Feb 2, 2019: Moro conflict: Patikul and Sulu shootout: Five soldiers, three militants, and several other people were killed in an attack in Patikul (Sulu), in The Philippines.
Feb 2, 2018: Relations China-United Kingdom: In the midst of perceived erosion in freedoms in Hong Kong and Britain, Prime Minister Theresa May ends a three-day visit in China. It is estimated that there were PS9 billion worth of trade agreements.
Feb 2, 2017: Relations between Georgia and the European Union: The European Parliament unanimously approved visa-free Schengen for Georgia.
Feb 2, 2016: War in Afghanistan (2001-present), Military Intervention against ISIL: U.S. Airstrikes in Eastern Afghanistan Hit an ISIS Radio Station and Killed 29 militants.
Feb 2, 2015: After a bloody battle that threatened to end the March 2014 peace agreement, foreign investors have pulled "billions" of pesos from the Philippines. (The Straits Times)
Feb 2, 2014: In Sanaa, Yemeni capital, three explosions were reported along with heavy gunfire.
Feb 2, 2013: War in North-West Pakistan :: Militants attack an Army base in Pakistan's Lakki Marwat District, killing at least 23 people and injuring at most 8.
Feb 2, 2012: The Philippines claims to have killed Abu Sayyaf leader Umbra Jumdail and Malaysian Zulkifli Bin Hir, both leaders of Jemaah Islamiyah and Singaporean Abdullah Ali.
Feb 2, 2011: Protests in Egypt 2011:
Feb 2, 2010: Russia and Ukraine accuse one another of spying, while Ukraine detains one Russian and expels the other four.
Feb 2, 2009: Eric Holder is confirmed by the United States Senate as Attorney General.
Feb 2, 2008: Iran opens its first space centre and launches a rocket into orbit, Associated Press

What day of the year is February 2nd?
---
February 2nd marks the 32nd day of the year in the Gregorian calendar.
There are 332 days remaining until the end of the year.
February 2nd is the 2nd day of the month of February.