November 2nd: What is special about this date?
November 2nd marks the 306th day of the Gregorian calendar year (or the 307th in case of leap years). There are 59 days remaining until the end of the year. Discover famous birthdays on November 2nd, celebrities died on this date, the zodiac sign associated to November 2nd and what happened on November 2nd in history. On this page we will address all your questions and curiosities about November 2nd.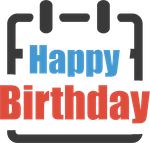 November 2nd: what famous birthdays are on this date?
On November 2nd there are the following famous birthdays:
---
David Schwimmer

(1966)

American actor.

Burt Lancaster

(1913)

Actor Elmer Gantry dies at 80 from a heart attack.

Stefanie Powers

(1942)

American actress.

Luchino Visconti

(1906)

Italian set designer and film director, he is one of the most prominent in a group of directors that have dominated Italian cinema since the...

Keith Emerson

(1944)

A British musician who has more energy than one person can handle.

Marisol Nichols

(1973)

American actress.

Sean Kanan

(1966)

Actor (AJ- General Hospital, Rich Girl, Karate Kid Part 3).

Ann Rutherford

(1917)

Toronto, Ontario -- Television panelist (Leave It to the Girls).

Ray Walston

(1914)

American actor, most famous for his role in the TV sitcom "My Favorite Martian".
How to check someone's birthday?
If you're looking for a person's birth date, have a look at our Birthday Search Guide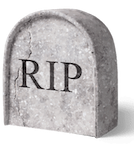 November 2nd: who died on this date?
On November 2nd the following celebrities died:
---
Martha Vickers

(1971)

Actress (Alimony) dies at 46 after a long battle with cancer.

Jacques Mesrine

(1979)

French criminal (Born 1936).

Andy Irons

(2010)

American professional surfer (Born 1978).

Gerrie Knetemann

(2004)

Dutch cyclist (Born 1951).

Vincent Winter

(1998)

Scottish actor director and producer manager.

Irwin Allen

(1991)

NYC, New York -- Director (Land of the Giants and Poseidon Adventure).

Noah Beery Jr

(1994)

NYC, New York -- Actor.

Roy McMillan

(1997)

American sportsman.

Antonius J Derkinderen

(1925)

Dutch painter/etcher dies at 65.

Theodor W Ahlwardt

(1909)

German orientalist dies at 81.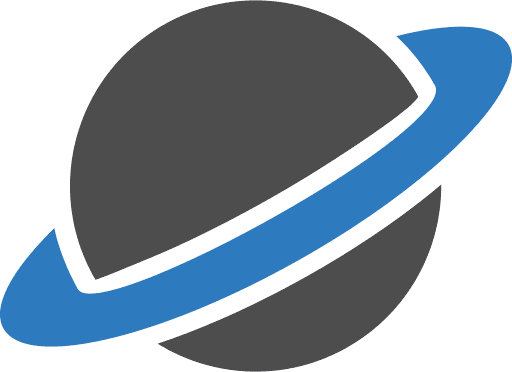 November 2nd: what zodiac sign is associated with this date?
---
On November 2nd, the zodiac sign associated with this date is Scorpio according to the Western Zodiac.


November 2nd: what happened on this date in history?
Here's what happened on November 2nd in history:
---
Nov 2, 2018: Maulana Samiul-Haq, a former Pakistani senator well-known as the "Father to the Taliban", was killed by unknown attackers at his Rawalpindi residence. (Geo TV),
Nov 2, 2017: Syrian Civil War: Battle for Deir ez-Zor. According to the Syrian Observatory for Human Rights (Syrian Observatory for Human Rights), the Syrian Armed Forces have largely cleared the city of Deir ez-Zor of ISIS fighters. Deir ez-Zor was under three-year-long siege that was finally ended in September 2017.
Nov 2, 2016: Search for Malaysia Airlines Flight 370. A new analysis by the Australian Transport Safety Bureau shows that nobody was in control of Malaysia Airlines Flight 370 when it crashed into the southern Indian Ocean in 2014.
Nov 2, 2015: 2015 Nepali fuel crisis: Police in Nepal shoot an Indian citizen as they try to clear protesters at a border crossing. The blockade has severely damaged relations between neighboring countries and caused fuel shortages in Nepal.
Nov 2, 2014: Islamic State in Iraq & the Levant: More than 300 Sunni Albu Nimr tribal members were executed by ISIS militants at Anbar Province in western Iraq.
Nov 2, 2013: Two French journalists for RFI are abducted and killed in Kidal, northern Mali.
Nov 2, 2012: According to local residents, dozens of young men were shot by the military in Maiduguri (Nigeria), according to reports.
Nov 2, 2011: French writer Alexis Jenni won France's literary Prix Goncourt with his novel L'Art francais du la guerre.
Nov 2, 2010: Greek mail bombs
Nov 2, 2009: At least 35 people are killed in a large explosion that occurred in Rawalpindi (Pakistan).
Nov 2, 2008: Felipe Massa loses the 2008 Formula One Drivers Championship to Lewis Hamilton, who wins the title of youngest Formula One World Champion and the first black Formula One driver's championship.
Nov 2, 2007: The United Nations will send home108 of the 950 Sri Lankan peacekeepers stationed in Haiti. They are being accused of sexual abuse with girls under 18 years of age.

What day of the year is November 2nd?
---
November 2nd marks the 305th day of the year in the Gregorian calendar.
There are 59 days remaining until the end of the year.
November 2nd is the 2nd day of the month of November.