June 5th: What is special about this date?
June 5th marks the 156th day of the Gregorian calendar year (or the 157th in case of leap years). There are 209 days remaining until the end of the year. Discover famous birthdays on June 5th, celebrities died on this date, the zodiac sign associated to June 5th and what happened on June 5th in history. On this page we will address all your questions and curiosities about June 5th.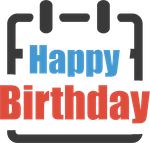 June 5th: what famous birthdays are on this date?
On June 5th there are the following famous birthdays:
---
Mark Wahlberg

(1971)

American actor and musician, Donnie Wahlberg's younger brother.

Stefania Sandrelli

(1946)

Popular, innocent-looking Italian actress best known for her roles as Bertolucci.

Laurie Anderson

(1947)

American experimental musician, composer, and performer who plays keyboards and sings in a variety music styles.

Troye Sivan

(1995)

South African/Australian actor/singer.

Amanda Crew

(1986)

Canadian actress.

Suze Orman

(1951)

American writer, financial advisor, and television personality.

Ken Follett

(1949)

Welsh author.

Chad Allen

(1974)

American openly gay actor from "St Elsewhere", Webster (1985-1986), Our House (86-1988), and My Two Dads(89-1990).

Brian McKnight

(1969)

American musician.

Jeff Garlin

(1962)

American comedian.
How to check someone's birthday?
If you're looking for a person's birth date, have a look at our Birthday Search Guide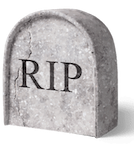 June 5th: who died on this date?
On June 5th the following celebrities died:
---
Conway Twitty

(1993)

American singer-songwriter, with more No.

Jeanette Nolan

(1998)

Los Angeles, California -- Actress (Richard Boone, Virginian).

Vito Scotti

(1996)

Actor (Nude Bombs, Get Shorty and Big Bus), who dies at 78.

Stephen Crane

(1900)

An American restaurateur married Lana Turner, the father of their daughter Cheryl.

Sam Yorty

(1998)

American politician, lawyer, member and mayor of Los Angeles.

Manuel Rosenthal

(2003)

French composer and conductor, who held top positions in American and French musical organizations.

Laurence Naismith

(1992)

Surrey, England -- Actor (Judge Fulton–Persuaders).

Paul Keres

(1975)

Estonian-Finnish chess player, theoretician (d. 75).

Jurgen Mollemann

(2003)

German politician (Born 1945).

Adolfo Aguilar Zinser

(2005)

Mexican politician (Born 1949).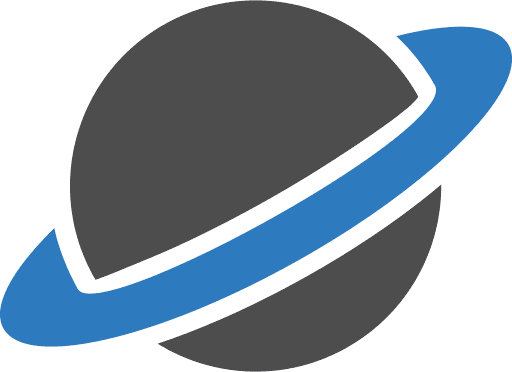 June 5th: what zodiac sign is associated with this date?
---
On June 5th, the zodiac sign associated with this date is Gemini according to the Western Zodiac.


June 5th: what happened on this date in history?
Here's what happened on June 5th in history:
---
Jun 5, 2019: Khartoum massacre: According to the Central Committee of Sudanese Doctors, at least 100 people were killed in Sudan this week. On Tuesday, 40 bodies were taken from the River Nile at Khartoum. As the Rapid Support Forces pushes further into Khartoum, members of the Rapid Support Forces reportedly roamed the streets and attacked civilians. (BBC). A Sudanese official claims that only 46 people were killed during protests.
Jun 5, 2018: Heathrow Airport expansion: The Cabinet of Britain approves an controversial third runway at London Heathrow Airport.
Jun 5, 2017: 2017 Orlando shooting: Five people are killed and a former employee, aged 45, is fired at a Florida manufacturing company in Orlando. After the shooting, the shooter committed suicide. The shooting left eight others at the scene.
Jun 5, 2016: Conflict between Kurdish and Turkish Kurds (2015-present). Turkish Air Force bombs Kurdistan Workers Party targets in northern Iraq, southeastern Turkey, killing at least 27 militants.
Jun 5, 2015: A bomb explodes at Yola market, Nigeria killing 31 people and injuring many more. (AP),
Jun 5, 2014: Islamist insurgency: A group of suspected Boko Haram militants attack a village near Maiduguri in northern Nigeria, killing approximately 45 people.
Jun 5, 2013: Turkey's Ahmet Davyoglu announced an investigation into police actions against civilians using tear gas and water cannons in cities across the country.
Jun 5, 2012: 6 amdash This is the century's second and final solar transit of Venus. The 2117 and 2125 pairs are expected to be the next.
Jun 5, 2011: Arab Spring: Yemeni President Ali Abdullah Saleh travels from Yemen to Saudi Arabia to treat an injury sustained in an attack on his presidential palace. Protesters celebrate the transfer of power to his Vice-President Abd al-Rab Mansur al-Hadi.
Jun 5, 2010: The leaking pipe from the Deepwater Horizon oil-rig is sealed with a cap. This allows the spillage to slow down but not stop.
Jun 5, 2009: Published are two thousand private color photos of Adolf Hitler.
Jun 5, 2008: Verizon Wireless announces that it will buy Alltel, a mobile phone service provider, for US$28.1billion.

What day of the year is June 5th?
---
June 5th marks the 155th day of the year in the Gregorian calendar.
There are 209 days remaining until the end of the year.
June 5th is the 5th day of the month of June.