December 8th: What is special about this date?
December 8th marks the 342nd day of the Gregorian calendar year (or the 343rd in case of leap years). There are 23 days remaining until the end of the year. Discover famous birthdays on December 8th, celebrities died on this date, the zodiac sign associated to December 8th and what happened on December 8th in history. On this page we will address all your questions and curiosities about December 8th.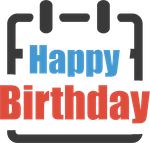 December 8th: what famous birthdays are on this date?
On December 8th there are the following famous birthdays:
---
Jim Morrison

(1943)

American singer, songwriter and poet.

Nicki Minaj

(1982)

Rapper.

Ian Somerhalder

(1978)

American actor, model, and director.

Kim Basinger

(1953)

American actress, sensual, full-lipped, and gorgeously beautiful.

Teri Hatcher

(1964)

American actress, most famous for her roles in "Superman" TV series and "Desperate Housewives" TV series.

David Carradine

(1936)

American actor, first child of actor John Carradine and first of his father's four wives.

Francis Huster

(1947)

French film actor, director, comedian, and scriptwriter.

AnnaSophia Robb

(1993)

American singer and actress.

Dominic Monaghan

(1976)

Movie Actor.

Matthias Schoenaerts

(1977)
How to check someone's birthday?
If you're looking for a person's birth date, have a look at our Birthday Search Guide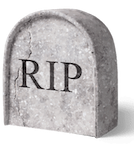 December 8th: who died on this date?
On December 8th the following celebrities died:
---
Marty Robbins

(1982)

American country-western singer/composer who had 43 Top Ten records and authored over 500 songs during a 30-year career.

Martha Tilton

(2006)

American actress and singer (d. 2006).

Robert Prosky

(2008)

American actor (Born 1930).

Carlotta Monti

(1993)

Lover of WC Fields, who dies at the age of 86.

Howard Rollins

(1996)

American actor (Born 1950).

Hans Hartung

(1989)

German artist.

Slim Pickens

(1983)

American actor and TV star, rodeo clown, and veteran of the rodeo circuit.

Buck Clayton

(1991)

American jazz trumpet player, who was a prominent member of Count BasieaEUR (tm)'s "Old Testament" Orchestra and a leader in...

Martin Ritt

(1990)

United States -- Actor/Director (Norma Rae), Dies at 70.

Luther Adler

(1984)

American actor, Dr Bernard Altman - the Psychiatrist, dies at the age of 81.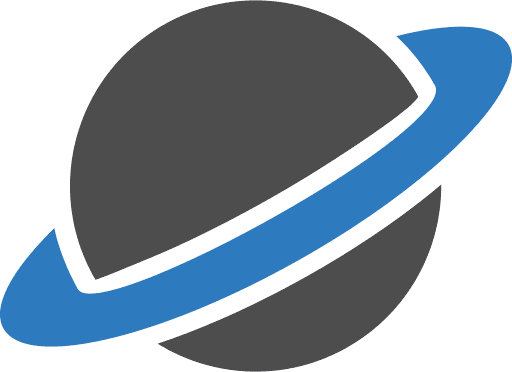 December 8th: what zodiac sign is associated with this date?
---
On December 8th, the zodiac sign associated with this date is Sagittarius according to the Western Zodiac.


December 8th: what happened on this date in history?
Here's what happened on December 8th in history:
---
Dec 8, 2018: Corinaldo stampede - Six people are killed, and many more are injured, as concertgoers rush to get out of a packed Lanterna Azzurra bar in Corinaldo, Ancona Province in Marche, Italy. Pepper spray was reportedly used inside the club.
Dec 8, 2017: Syrian Civil War: Russian aircraft strike a village in northwestern Idlib Governorate. There is a de-escalation zone. At least five civilians were killed.
Dec 8, 2016: War in Donbass - According to a United Nations Report released today, the death toll from the war is estimated at 9,758 people as of December 1.
Dec 8, 2015: According to a source close the investigation, Syed Farook made a $28,500 bank deposit to his account two weeks prior to the San Bernardino massacre. Investigators are investigating whether the transaction was a personal loan, or something else.
Dec 8, 2014: Merck buys Cubist Pharmaceuticals, a "superbug"-fighter, for $9.5 billion
Dec 8, 2013: Iraqi insurgency after the U.S. withdrawal: At least 30 people have been killed by car bombings in Iraq.
Dec 8, 2012: (WND)Syrian civil war: Russia arm Syria with Iskander rockets as a response to NATO's installation of Patriot missile defense system in Turkey. (WND) Fighting takes place in Damascus as rebels claim that Damascus International Airport has been declared a "legitimate" target.
Dec 8, 2011: A pipeline carrying oil from Syria near Homs has been destroyed.
Dec 8, 2010: SpaceX Dragon's second launch marks the beginning of a private company that can successfully launch, orbit, and retrieve a spacecraft.
Dec 8, 2009: Baghdad bombings, Iraq kill 127 people and injures 448.
Dec 8, 2008: The Tribune Company in the USA files for bankruptcy.
Dec 8, 2007: Benazir Bhatti, the first and only female Prime Minister of Pakistan, was attacked by unknown gunmen at her PPP Office. Three of their supporters were killed.

What day of the year is December 8th?
---
December 8th marks the 341st day of the year in the Gregorian calendar.
There are 23 days remaining until the end of the year.
December 8th is the 8th day of the month of December.