March 19th: What is special about this date?
March 19th marks the 78th day of the Gregorian calendar year (or the 79th in case of leap years). There are 287 days remaining until the end of the year. Discover famous birthdays on March 19th, celebrities died on this date, the zodiac sign associated to March 19th and what happened on March 19th in history. On this page we will address all your questions and curiosities about March 19th.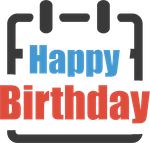 March 19th: what famous birthdays are on this date?
On March 19th there are the following famous birthdays:
---
Bruce Willis

(1955)

American actor.

Ursula Andress

(1936)

Swiss actress and sex icon of the 1960s.

Glenn Close

(1947)

American actress, born to a surgeon and a 12th-generation New Englander who was raised on a 500-acre family estate.

Patrick McGoohan

(1928)

American-born British actor, best known for his roles in the TV series "The Prisoner", 1961-1965.

Rachel Blanchard

(1976)

Canadian actress.

Philip Roth

(1933)

American author, educator and novelist who taught at Princeton as well as at Writer's Workshops.

Jake Weber

(1964)

British actor.

Simone Renant

(1911)

France Actor.

Simon Yam

(1955)

Hong Kong producer and actor.

Phyllis Newman

(1933)

American singer and actress.
How to check someone's birthday?
If you're looking for a person's birth date, have a look at our Birthday Search Guide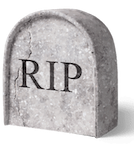 March 19th: who died on this date?
On March 19th the following celebrities died:
---
Cesare Danova

(1992)

American film and television actor (Born in 1926).

Richard Beckinsale

(1979)

Actor (Doing Time.

Randy Rhoads

(1982)

American musician.

Emile Genest

(2003)

Canadian actor (Born in 1921).

Jeff Ward

(1993)

Scottish race car driver at the NASCAR circuit.

Paul Kossoff

(1976)

English singer-songwriter and guitarist (Free Black Cat Bones & Back Street Crawler).

Clinton Hart Merriam

(1942)

American zoologist (Born 1855).

Anne Klien

(1974)

fashion designer, dies at age 51.

Michael Mathias Prechtl

(2003)

German illustrator (Born 1926).

Emile Meyer

(1987)

Actor (Young Jesse James, Lineup).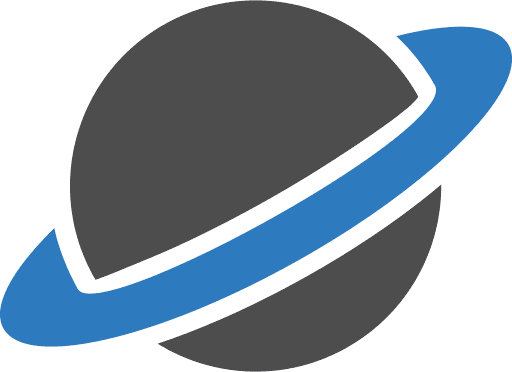 March 19th: what zodiac sign is associated with this date?
---
On March 19th, the zodiac sign associated with this date is Pisces according to the Western Zodiac.


March 19th: what happened on this date in history?
Here's what happened on March 19th in history:
---
Mar 19, 2019: Syrian Civil War, International Military Intervention Against ISIL, Battle of Baghuz Fawqani - The Syrian Democratic Forces announces progress in Syria following the capture of an ISIL camp near Baghuz.
Mar 19, 2018: Turkish military operation in Afrin - The Turkish-backed Free Syrian Army rebels pillage the Syrian city Afrin.
Mar 19, 2017: New Zealand-United States relations : New Zealand expelled an unnamed diplomat from the United States after he refused to waive immunity in a police investigation.
Mar 19, 2016: March 2016 Istanbul bombing: Five people are killed in an explosion in Taksim Square, Istanbul, Turkey. (Sputnik International), (Al Jazeera),
Mar 19, 2015: 2014-15 Australian region Cyclone Season: Queensland authorities prepare for the impacts of Severe Tropical Storm Nathan, which is expected to land near Cooktown tomorrow morning.
Mar 19, 2014: 2014 Crimean crisis: Russian forces take over the Ukrainian Navy Headquarters in Sevastopol, and an additional naval base. (AFP via Google), (AP),
Mar 19, 2013: 19 March 2013, Iraq: An attack on the country: At least 98 people are killed and 240 more are injured in a series of shootings and bombings.
Mar 19, 2012: Uprising in Syria:
Mar 19, 2011: Libyan Uprising: In accordance with UN Security Council Resolution 1973, a coalition of countries intervenes and begins military action.
Mar 19, 2010: Hossein Marashi, former Iranian Vice President, is in prison for spreading propaganda.
Mar 19, 2009: A 7.9 magnitude earthquake is felt, and the Hunga Tonga submarine volcanic eruption occurs in the Pacific Ocean close to Tongatapu (Tonga).
Mar 19, 2008: GRB 080319B - A brief observation of a cosmic burst, which is the furthest object visible to our naked eyes.

What day of the year is March 19th?
---
March 19th marks the 77th day of the year in the Gregorian calendar.
There are 287 days remaining until the end of the year.
March 19th is the 19th day of the month of March.