November 23rd: What is special about this date?
November 23rd marks the 327th day of the Gregorian calendar year (or the 328th in case of leap years). There are 38 days remaining until the end of the year. Discover famous birthdays on November 23rd, celebrities died on this date, the zodiac sign associated to November 23rd and what happened on November 23rd in history. On this page we will address all your questions and curiosities about November 23rd.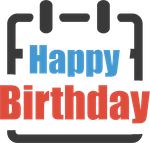 November 23rd: what famous birthdays are on this date?
On November 23rd there are the following famous birthdays:
---
Vincent Cassel

(1966)

His father Jean-Pierre Cassel, a well-known actor from France and a member of prestigious family, is Vincent Cassel.

Robin Padilla

(1969)

Robin Padilla is a Filipino actor known for his action-packed roles in Filipino films and television shows.

Kelly Brook

(1979)

English actress, model and TV presenter, best known for her role as Piranha 3D, a horror comedy remake from 2010.

Hoagy Carmichael

(1899)

Hoagy Carmichael was an American composer known for writing and performing popular songs such as 'Stardust' and 'Georgia on My Mind'.

Franco Nero

(1941)

Italian leading man in international film, whose films include "Camelot", 1967, "The Virgin and the Gypsy," 1970 and"Pope Joan," 1972.

Kayvan Novak

(1978)

English screenwriter and actor.

Dominique Dunne

(1959)

Actress (Poltergeist), assassinated by boyfriend at 23.

James Toback

(1944)

American screenwriter and actor.

Lucas Grabeel

(1984)

American singer and actor.
How to check someone's birthday?
If you're looking for a person's birth date, have a look at our Birthday Search Guide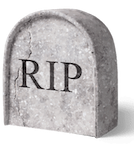 November 23rd: who died on this date?
On November 23rd the following celebrities died:
---
Louis Malle

(1995)

French director and film maker, who was first recognized for "The Lovers", his second film.

Merle Oberon

(1979)

Eurasian-American actress, who appeared in more than 20 films, including "The Private Life of Henry VIII," 33, "Over The Moon," 1937 and...

Ingrid Pitt

(2010)

Polish-born British actress (Born in 1937).

Constance Cummings

(2005)

American actress, well-known for her performances on screen and stage.

Claire Dodd

(1973)

Actress (Executive, In the Navy) dies at 64 after a long battle with illness.

Constance Talmadge

(1973)

American actress on the silent screen.

Klaus Kinski

(1991)

Kinski died from a heart attack in his Los Angeles home on 23/11/91.

Roald Dahl

(1990)

British writer, short story writer and pilot.

Roberto Matta

(2002)

Chilean-Italian painter, sculptor (d. 2002).

Roy Acuff

(1992)

American fiddler and singer (d. 1992).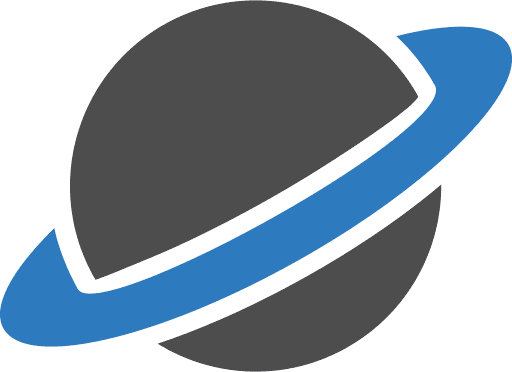 November 23rd: what zodiac sign is associated with this date?
---
On November 23rd, the zodiac sign associated with this date is Sagittarius according to the Western Zodiac.


November 23rd: what happened on this date in history?
Here's what happened on November 23rd in history:
---
Nov 23, 2018: Attack on Karachi Chinese consulate, 2018: Four people were killed in an attack on the Chinese consulate in Karachi. Three other attackers also died. Balochistan Liberation Army claims the attack.
Nov 23, 2017: Mexico's Popocatepetl volcano emits smoke, ash, and steam at 5,900 feet (1798m) above its peak. This is the largest eruption since 2013.
Nov 23, 2016: 2016 India-Pakistan military conflict: Pakistani officials claim that nine civilians were killed when cross-border Indian shelling struck their bus in Neelam valley, northeast of Muzaffarabad. Three Pakistani soldiers were also killed in other cross border firing incidents. (Reuters),
Nov 23, 2015: Maguindanao massacre: Six years after the killing of around 58 people in Maguindanao (Mindanao), human rights activists and the families of the victims have decried the lack of justice. They criticize President Benigno Aquino III of the Philippines for not bringing the case to a close.
Nov 23, 2014: War in Afghanistan: 45 killed and 50 injured by a suicide bomber at a Paktika volleyball match.
Nov 23, 2013: Syrian civil war: 40 deaths in airstrikes by the Syrian government on Aleppo, a northern Syrian city.
Nov 23, 2012: American actor Larry Hagman, who is best known for his roles in Dallas, I Dream of Jeannie and the 2012 revival of Dallas, has died from complications of throat cancer.
Nov 23, 2011: Egypt protests: The fifth day of violent anti-regime demonstrations in Cairo's Tahrir Square has seen 35 deaths and more than 3,200 injuries in clashes between security forces and protesters.
Nov 23, 2010: The Bombardment of Yeonpyeong takes place on Yeonpyeong Island in South Korea. 2 civilians are killed by the North Korean artillery fire and 2 marines die in the attack.
Nov 23, 2009: Maguindanao massacre takes place in Ampatuan Maguindanao (Mindanao), Philippines
Nov 23, 2008: Citigroup Inc is saved by the United States government. The bank will accept losses of approximately $250 billion and invest $20 billion in new capital.
Nov 23, 2007: After hitting an iceberg close to the South Shetland Islands, MS Explorer, a cruise ship carrying 154 passengers, crashes in the Antarctic Ocean south-of Argentina. There were no deaths.

What day of the year is November 23rd?
---
November 23rd marks the 326th day of the year in the Gregorian calendar.
There are 38 days remaining until the end of the year.
November 23rd is the 23rd day of the month of November.