June 23rd: What is special about this date?
June 23rd marks the 174th day of the Gregorian calendar year (or the 175th in case of leap years). There are 191 days remaining until the end of the year. Discover famous birthdays on June 23rd, celebrities died on this date, the zodiac sign associated to June 23rd and what happened on June 23rd in history. On this page we will address all your questions and curiosities about June 23rd.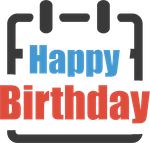 June 23rd: what famous birthdays are on this date?
On June 23rd there are the following famous birthdays:
---
June Carter Cash

(1929)

American singer and musician (Born 1929).

Selma Blair

(1972)

American actress.

Melissa Rauch

(1980)

TV Actress.

Joss Whedon

(1964)

American director, producer, and screenwriter.

Frances McDormand

(1957)

American producer and actress.

Joel Edgerton

(1974)

Australian actor.

Emmanuelle Vaugier

(1976)

Canadian singer and actress.

Bob Fosse

(1927)

American choreographer, dancer and director of film with a 40-year career.

Bryan Brown

(1947)

Actor from Ausra who made his international debut in the 1980 movie "Breaker Morant".
How to check someone's birthday?
If you're looking for a person's birth date, have a look at our Birthday Search Guide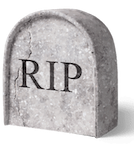 June 23rd: who died on this date?
On June 23rd the following celebrities died:
---
Zarah Leander

(1981)

Swedish actress and singer Leander.

Maureen O'Sullivan

(1998)

Irish-American singer and actress.

Buster Merryfield

(1999)

British actor (Born 1920).

Fay Holden

(1973)

Actress (Mother – Andy Hardy films), who dies at the age of 77.

Mary Boland

(1965)

Actress (Boy Trouble New Moon) dies at 83.

Boris Vian

(1959)

French actor, writer, engineer, jazz musician and artist.

Sanjay Gandhi

(1980)

Indian politician, second son of Indira Gandhi and grandson Jawaharlal Naehru.

Jonas Salk

(1995)

American scientist, immunologist and biologist.

Ed McMahon

(2009)

American comedian and game show host (d. 2009).

Rod Beck

(2007)

Burbank, California -- Pitcher - SF Giants.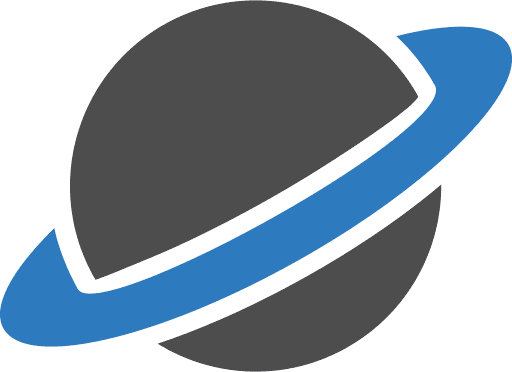 June 23rd: what zodiac sign is associated with this date?
---
On June 23rd, the zodiac sign associated with this date is Cancer according to the Western Zodiac.


June 23rd: what happened on this date in history?
Here's what happened on June 23rd in history:
---
Jun 23, 2019: Yemeni Civil War (2015)-present: Houthis launch an attack that kills one Syrian and injures 21 others. This attack is at Abha International Airport. It was previously attacked with a ballistic weapon two weeks ago. (Reuters) There are reports that another attack has occurred at Jizan Airport. However, there have been no confirmation. (Business Insider). Houthis warn of more attacks if Saudi Arabia continues to escalate its aggression in Yemen.
Jun 23, 2018: Eastern Daraa offensive (June 2018, Syria): The Syrian government launched a ground offensive in eastern Daraa, the southern province.
Jun 23, 2017: War in North-West Pakistan: Multiple bombings in June 2017 at a Parachinar market kill at least 37 and injure more than 150 others. (Radio Free Europe/Radio Liberty). (Al Jazeera). A suicide car bombing occurs at a Quetta police checkpoint, killing at least 13.
Jun 23, 2016: Boko Haram Insurgency: Medecins Sans Frontieres reports that more than 1,200 people died from starvation or illness in a refugee camp to flee Boko Haram's northeastern Nigeria.
Jun 23, 2015: Syrian Civil War, Military Intervention against ISIL: The Kurdish People's Protection Units, (YPG), capture Brigade 93 military base and enter Ayn Issa. This is the first defense line of ISIL North of its de facto capital al-Raqqah.
Jun 23, 2014: War in North-West Pakistan: Pakistani forces launch airstrikes against terrorist hideouts located in North Waziristan. 25 militants are killed.
Jun 23, 2013: Syrian civil war spillover to Lebanon: Six Lebanese Army Soldiers are killed and many others are injured in clashes at an checkpoint near Sidon.
Jun 23, 2012: An elder was severely injured when Palestinian militants fired rockets into Israel from Gaza Strip. Israel launches a missile attack in return, killing two Palestinians.
Jun 23, 2011: 2011 Syrian uprising: Syrian forces mass at the Turkish border, near where thousands of refugees camp.
Jun 23, 2010: General Stanley McChrystal, the US commander of forces for Afghanistan, is forced to resign. He was replaced by General David Petraeus.
Jun 23, 2009: Ed McMahon, longtime Johnny Carson announcer and sidekick (The Tonight Show, for 30 years), has died in California at the age of 86. He was host of Star Search 1983-1995, co-host of Bloopers and Practical Jokes 1982-1986, and emcee game shows Missing Links and Snap Judgment.
Jun 23, 2008: Malaysia releases Buhary Sayed Abu Tahir as a business associate to Pakistani nuclear scientist A. Q. Khan.

What day of the year is June 23rd?
---
June 23rd marks the 173rd day of the year in the Gregorian calendar.
There are 191 days remaining until the end of the year.
June 23rd is the 23rd day of the month of June.