January 23rd: What is special about this date?
January 23rd marks the 23rd day of the Gregorian calendar year. There are 342 days remaining until the end of the year (or 343 days in case of leap years). Discover famous birthdays on January 23rd, celebrities died on this date, the zodiac sign associated to January 23rd and what happened on January 23rd in history. On this page we will address all your questions and curiosities about January 23rd.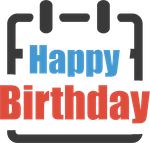 January 23rd: what famous birthdays are on this date?
On January 23rd there are the following famous birthdays:
---
Jeanne Moreau

(1928)

French actress and director, Moreau has appeared in more than 49 films.

Mariska Hargitay

(1964)

American actress, recognized family.

Rutger Hauer

(1944)

Dutch actor who excels in the role of villain in films like "Blade Runner," Nighthawks, and "The Hitcher.

Gail O'Grady

(1963)

American actress.

Tito Ortiz

(1975)

American UFC fighter.

Richard Roxburgh

(1962)

Australian producer and actor.

Ariadna Gil

(1969)

Spanish actress.

Chesley Sullenberger

(1951)

American commercial airline pilot who was celebrated for landing his USAirways plane carrying 155 passengers and crew on the Hudson River in...

Dan Duryea

(1907)

White Plains, New York -- Actor ("Pride of the Yankees").
How to check someone's birthday?
If you're looking for a person's birth date, have a look at our Birthday Search Guide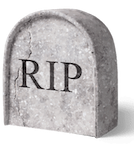 January 23rd: who died on this date?
On January 23rd the following celebrities died:
---
Jack Oakie

(1978)

American comedian who appeared on more than 100 films, including Charlie Chaplin's classic 1940 film "The Great Dictator".

Freddie Bartholomew

(1992)

England, United Kingdom -- Actor (Anna Karenina, David Copperfield).

Ian Wolfe

(1992)

Actor (Houdini, THX-1138, Homebodies), dies at 95.

Jack LaLanne

(2011)

American nutritionist and fitness expert (Born in 1914).

Craig Charles

(1997)

opera singer, dies at age 77.

Hope Hampton

(1982)

Actress (Star Dust and Lawful Larcency), died at 83.

Helmut Newton

(2004)

German-born photographer.

Joseph Beuys

(1986)

Age 64, West German avant-garde politician/artist, in Dnsseldorf.

Samuel Barber

(1981)

West Chester, Pennsylvania -- Composer.

Joe D'Amato

(1999)

Italian producer and director (d. 1999).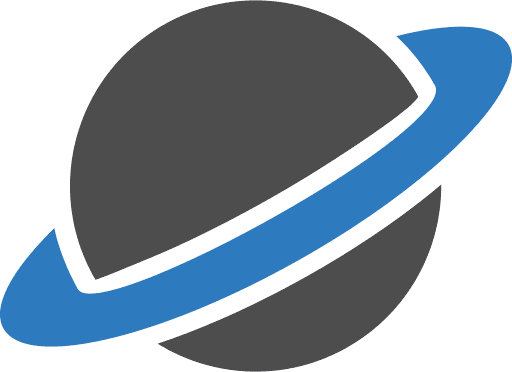 January 23rd: what zodiac sign is associated with this date?
---
On January 23rd, the zodiac sign associated with this date is Aquarius according to the Western Zodiac.


January 23rd: what happened on this date in history?
Here's what happened on January 23rd in history:
---
Jan 23, 2019: Three Michigan residents were arrested at Gerald R. Ford International Airport on suspicion of conspiring to support Islamic State.
Jan 23, 2018: Libyan Civil War (2014-2018): A double car bombing in Benghazi leaves at least 33 dead and "dozens" more injured. According to local officials, the victims include both civilians and military personnel.
Jan 23, 2017: Yemeni Civil War - The Yemeni Army claims it has retaken the port of Mocha from Houthi rebels.
Jan 23, 2016: Syrian Civil War: Deir ez-Zor Offensive (January 2016: At least 47 civilians have been killed in airstrikes against Islamic State of Iraq, and Levant-controlled areas of Syria's eastern Deir ez-Zor Governorate. According to the Syrian Observatory for Human Rights.
Jan 23, 2015: Glendive, Montana officials declare that tap water is safe after the oil spillage in the Yellowstone River on January 17.
Jan 23, 2014: ParFX is a prominent currency trading platform that was created by and for banks. It now allows hedge fund participation.
Jan 23, 2013: Iraqi insurgency -: At least 23 people are killed in a suicide bombing at Tuz Khormato's mosque.
Jan 23, 2012: Relations Iran-European Union: In protest at Iran's efforts to enrich uranium, the European Union adopts an embargo.
Jan 23, 2011: U.S. drone strikes on Pakistan
Jan 23, 2010: The aftermath of the Haiti earthquake in 2010:
Jan 23, 2009: Barack Obama, the US president, orders Guantanamo Bay prison, Cuba, to close within one year.
Jan 23, 2008: Virgin Galactic, a New York-based company, unveils its next generation of space vehicles at the American Museum of Natural History.

What day of the year is January 23rd?
---
January 23rd marks the 22nd day of the year in the Gregorian calendar.
There are 342 days remaining until the end of the year.
January 23rd is the 23rd day of the month of January.