1968
1968 was a highly turbulent year. To paraphrase Bob Dylan, the times were indeed changing. Even with the major political turbulence, there were still a few cultural developments that would remain with the world for years.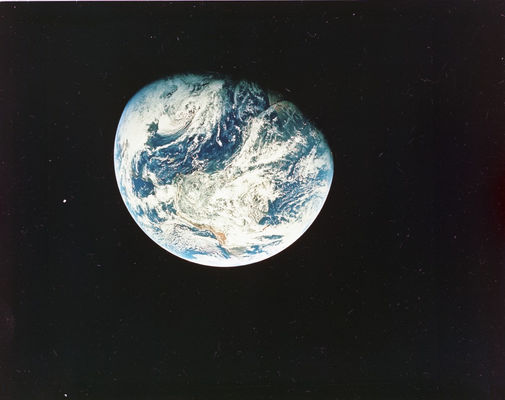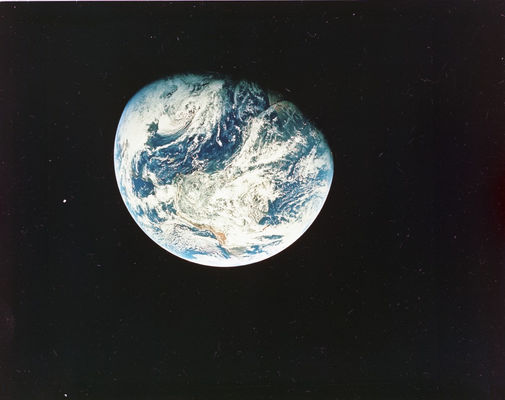 1968 was the year that the first episode of Mister Rogers' Neighborhood aired, providing a stable, warm cultural icon for generations of children. This was also the year that Planet of the Apes, starring Charlton Heston, was released in theatres. And one of the great bands of the 20th century, Led Zeppelin, performed live for the first time in October of this year. In another more mild development, Yale University announced this year that women would be admitted to the university, making it a coeducational institution.
This year was also an important one for space exploration. 1968 saw the United States launch Apollo 7, the first manned Apollo mission and an important step toward the Moon landing. Apollo 8 followed not long after, when Astronauts Frank Borman, James Lovell, and William A. Anders orbited the Moon. These men were the first human beings to see the far side of the Moon.
1968 will be mostly remembered, though, for the death of two major political figures in the United States: Martin Luther King, Jr. and Robert F. Kennedy. Martin Luther King, a major civil rights leader in the United States, was murdered at The Lorraine Motel in Memphis, Tennessee on April 4th. In addition to mourning across America, King's murder sparked a great deal of civil unrest in an already tense environment.
Robert F. Kennedy, brother of assassinated president John F. Kennedy, was a U.S. Senator from New York and was a presidential candidate in the Democrat Party. While campaigning for his party's nomination in Los Angeles, California, Kennedy was shot on the evening of June 5th. He succumbed to his wounds on June 6th.
Discover how the world looked like in 1968
Looking for 1968 Calendar ? Here it is: January 1968, February 1968, March 1968, April 1968, May 1968, June 1968, July 1968, August 1968, September 1968, October 1968, November 1968, December 1968

Oscar Winners
All Academy Awards Prize winners of the 41st edition of the Oscar ceremony
---
Best actor
Cliff Robertson
Best supporting actor
Jack Albertson
Best supporting actress
Ruth Gordon

Time Person of the Year
Who was the person of the year of 1968?
--- The Apollo 8 astronauts
In 1968, the crew of Apollo 8 (William Anders, Frank Borman and Jim Lovell) became the first humans to travel beyond low Earth orbit, orbiting the Moon and paving the way for the first manned Moon landings in 1969.

Nobel Prizes
All Nobel Prize winners of 1968
---
Physiology or Medicine
Robert W. Holley
Har Gobind Khorana
Marshall Warren Nirenberg
Movies
Which were the most popular Movies released in those months?
Watch popular movies, TV series and live events, start your 30-day free trial

World Population
Demographic statistics of the year 1968
---
Population statistics
Total population: 3.6 billion (3,551,599,127 to be precise!)
Urban population: 1.3 billion, that is 36.0% of the total population of 1968 lives in cities
Yearly change: +72.7 million, corresponding to a percentage increase of +2.09%
Average density: 24.0 persons per km2
Historical Events
Which were the important events of 1968?
---