July 10th: What is special about this date?
July 10th marks the 191st day of the Gregorian calendar year (or the 192nd in case of leap years). There are 174 days remaining until the end of the year. Discover famous birthdays on July 10th, celebrities died on this date, the zodiac sign associated to July 10th and what happened on July 10th in history. On this page we will address all your questions and curiosities about July 10th.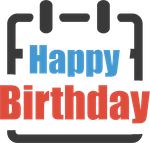 July 10th: what famous birthdays are on this date?
On July 10th there are the following famous birthdays:
---
Jessica Simpson

(1980)

American actress, singer, fashion designer, and television personality who made her debut in 1999.

Saul Bellow

(1915)

Saul Bellow was a renowned American writer known for his novels exploring the complexities of modern urban life and the human condition.

Chiwetel Ejiofor

(1977)

Chiwetel Ejiofor is a British actor known for his roles in movies such as 12 Years a Slave and Doctor Strange.

Golshifteh Farahani

(1983)

Golshifteh Farahani is an Iranian actress known for her roles in international films such as 'About Elly' and 'Paterson'.

Ronnie James Dio

(1942)

American heavy metal vocalist (Born 1942).

Sue Lyon

(1946)

American actress and model, since age 13.

Neil Tennant

(1954)

English singer-songwriter and keyboard player (Pet Shop Boys, Electronic).

Alice Munro

(1931)

Canadian short-story writer.

Arlo Guthrie

(1947)

American actor, singer, songwriter and humanitarian.
How to check someone's birthday?
If you're looking for a person's birth date, have a look at our Birthday Search Guide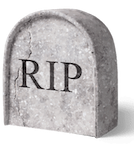 July 10th: who died on this date?
On July 10th the following celebrities died:
---
Mel Blanc

(1989)

American voiceover king and provider of voices on over 3,000 cartoons featuring nearly 400 characters.

Laurent Dauthuille

(1971)

French boxer, known as the Tarzan of Buzenval.

Freda Wright-Sorce

(2005)

American radio performer (Born 1955).

Doug Marlette

(2007)

American cartoonist and author (d. 2007).

Joe Davis

(1978)

English snooker/billiards-world champion (1927-46).

Justin Pierce

(2000)

English-American actor and skateboarder (Born 1975).

Ruth Krauss

(1993)

American poet and author (d. 1993).

Sholem Asch

(1957)

Polish/Israeli writer (East River) dies at 77.

Maria Jeritza [Jedlicka]

(1982)

Aust / US, singer (Metropolitan Opera).

Sidney Homer

(1953)

Composer dies at 88.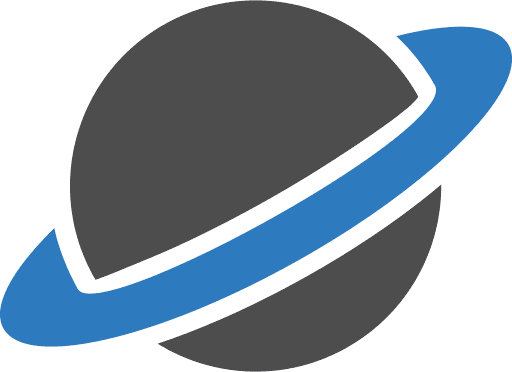 July 10th: what zodiac sign is associated with this date?
---
On July 10th, the zodiac sign associated with this date is Cancer according to the Western Zodiac.


July 10th: what happened on this date in history?
Here's what happened on July 10th in history:
---
Jul 10, 2019: An assailant raids a village in Papua New Guinea's Hela Province, burning down buildings and killing 16 children and women.
Jul 10, 2018: Television in Iran: IRIB TV1 film showing social media users being scolded for encouraging dance online.
Jul 10, 2017: Battle of Mosul (2016-17). Haider al-Abadi, the Iraqi Prime Minister declares the Battle for Mosul over after ISIL militants have been defeated.
Jul 10, 2016: South Sudanese Civil War. An estimated 272 people were killed in clashes between rival Sudan People's Liberation Army groups as fighting continues in Juba. A spokesman for Vice President Riekmachar and rebel leader Riek Machar said that South Sudan is now "back to war" despite a recent peace agreement.
Jul 10, 2015: Somali Civil War (2009-present). Al Shabaab militants stormed two hotels in Somalia's capital Mogadishu, killing at least 10 civilians.
Jul 10, 2014: 2014 pro-Russian conflict: Ukrainian forces take back control of Siversk, a city that was previously held by pro-Russian rebels. They then consolidate their position through the repair of damaged infrastructure and the funneling of aid to recently retaken territory.
Jul 10, 2013: Syrian civil war: Syrians in Aleppo protest against rebel control of government-held areas within the city.
Jul 10, 2012: A gunman takes a parent hostage at Vitry-surSeine school, France, near Paris.
Jul 10, 2011: Police in Bangladesh use tear gas against Islamist activists who are trying to enforce a general strike within Keraniganj. Several people were injured in the riots. (AP via Washington Post).
Jul 10, 2010: The ceremonial burial of Yagan, Noongar leader and head of the Noongar clan, is being done on the 177th anniversary his last day of freedom.
Jul 10, 2009: General Motors is freed from bankruptcy protection within 40 days. The U.S. government now owns 60% of General Motors.
Jul 10, 2008: A United Nations Tribunal has acquitted Ljube Boskoski, the former Macedonian Interior Minister, of all charges he was facing for war crimes.

What day of the year is July 10th?
---
July 10th marks the 190th day of the year in the Gregorian calendar.
There are 174 days remaining until the end of the year.
July 10th is the 10th day of the month of July.