December 10th: What is special about this date?
December 10th marks the 344th day of the Gregorian calendar year (or the 345th in case of leap years). There are 21 days remaining until the end of the year. Discover famous birthdays on December 10th, celebrities died on this date, the zodiac sign associated to December 10th and what happened on December 10th in history. On this page we will address all your questions and curiosities about December 10th.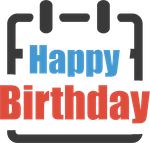 December 10th: what famous birthdays are on this date?
On December 10th there are the following famous birthdays:
---
Michael Clarke Duncan

(1957)

American actor.

Kenneth Branagh

(1960)

British actor and director, often compared to Orson Welles or Laurence Olivier for his towering talents.

Teyana Taylor

(1990)

Rapper.

Nia Peeples

(1961)

American actress, singer and dancer, Peeples is the star of "Walker Texas Ranger".

Emmanuelle Chriqui

(1977)

Canadian actress.

Susan Dey

(1952)

American actress.

Fionnula Flanagan

(1941)

Dublin, Ireland -- Actress (Rich Man Poor Man).

Summer Phoenix

(1978)

American actress.

Dorothy Lamour

(1914)

American actress who made the sarong a household name in 1936's "The Jungle Princess", her first film.

Una Merkel

(1903)

Covington (Kentucky) -- Actress (42nd Street and Abraham Lincoln).
How to check someone's birthday?
If you're looking for a person's birth date, have a look at our Birthday Search Guide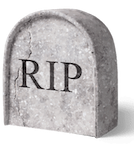 December 10th: who died on this date?
On December 10th the following celebrities died:
---
Richard Pryor

(2005)

American actor and comedian.

Otis Redding

(1967)

26-year-old singer ("Sittin' On the Dock of the Bay") dies in a plane crash.

Thomas Merton

(1968)

French-American poet, monk and mystic, he was a social critic, writer, poet, and monk.

Henri Vidal

(1959)

French film actor, Vidal made his film debut with Edith Piaf in Montmartre-sur-Seine (1941).

Ann Dvorak

(1979)

Actress (G Men.

Ashok Kumar

(2001)

Singer and producer from India (d. 2001).

Freeman Gosden

(1982)

American screenwriter and actor (d. 1982).

Faron Young

(1996)

Country singer/actor, Hidden Guns, commits suicide at the age of 34.

Shirley Hemphill

(1999)

American actress (Born 1947).

Rick Danko

(1999)

Canadian singer/bass player for "The Band", a band that was formed in 1961 by four Canadians and one American southerner.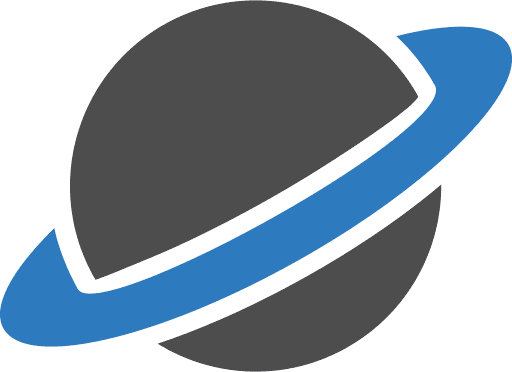 December 10th: what zodiac sign is associated with this date?
---
On December 10th, the zodiac sign associated with this date is Sagittarius according to the Western Zodiac.


December 10th: what happened on this date in history?
Here's what happened on December 10th in history:
---
Dec 10, 2018: Urjit Patel, Governor of Reserve Bank of India, abruptly resigns.
Dec 10, 2017: Conflict between Israel and Palestine: A Palestinian 24-year-old stabs and injures an Israeli security officer at Jerusalem's Central Bus Station. The attacker was arrested.
Dec 10, 2016: Syrian Civil War: Palmyra attack (December 2016). The SOHR, Amaq and Amaq announced that ISIL had captured an oil field to the north-west Palmyra. (De Standaard). (VOA). American-led intervention in Syria (November-December 2016),: The United States announces it will send 200 additional troops to support the Islamic State of Iraq (ISIS) and the Levant (from Al-Raqqah). (Reuters), (BBC),
Dec 10, 2015: According to the United States, three senior ISIL leaders were killed in coalition airstrikes. Abu Salah, the financial minister of ISIL, was one of the senior leaders responsible for coordination with the group's extortion activities. Another leader who served as an executive officer was also killed.
Dec 10, 2014: Ziad Abu Ein dies as the Palestinian Authority's settlement minister after an encounter with Israeli soldiers at a West Bank protest.
Dec 10, 2013: Conflict in Central African Republic under the Djotodia administration. Two French soldiers are killed in fighting overnight in Bangui, capital of the Republic.
Dec 10, 2012: Civil war in Syria: Rebel forces take control of parts of Sheikh Suleiman's army base near Aleppo, after several weeks of intense fighting. Ground fighting continues in Damascus' suburbs, as the government launches more air strikes against opposition forces. (Al Jazeera). The U.S. State Department has declared Jabhat al-Nusra, a rebel group in Syria, a terrorist organization.
Dec 10, 2011: The city of Homs is given 72 hours by the Syrian government to end anti-government protests or face an offensive raising fears about a massacre of civilians.
Dec 10, 2010: Somali pirates took control of a Liberian vessel 80 nautical miles east from the border between Tanzania & Mozambique in their worst southerly attack to date.
Dec 10, 2009: Greece's credit rating has been downgraded. This has led to increased pessimism about the Greek economy.
Dec 10, 2008: In dispute over verification, talks on North Korea's nuke program are stalled.
Dec 10, 2007: Ten days after the official close of the 2007 Atlantic hurricane season, Subtropical Storm Olga is forming north of Puerto Rico. The National Hurricane Center predicts that landfall will be made in Dominican Republic within 24 hour. Tropical Storm Warnings and Watches are posted for the northern coast of the country.

What day of the year is December 10th?
---
December 10th marks the 343rd day of the year in the Gregorian calendar.
There are 21 days remaining until the end of the year.
December 10th is the 10th day of the month of December.