February 10th: What is special about this date?
February 10th marks the 41st day of the Gregorian calendar year. There are 324 days remaining until the end of the year (or 325 days in case of leap years). Discover famous birthdays on February 10th, celebrities died on this date, the zodiac sign associated to February 10th and what happened on February 10th in history. On this page we will address all your questions and curiosities about February 10th.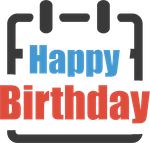 February 10th: what famous birthdays are on this date?
On February 10th there are the following famous birthdays:
---
Chloë Moretz

(1997)

Chloë Moretz is an American actress known for her roles in movies such as Kick-Ass, Let Me In, and Carrie.

Emma Roberts

(1991)

Emma Roberts is an American actress known for her roles in popular TV shows and movies such as American Horror Story and Scream Queens.

Robert Wagner

(1930)

American actor best known for his role as Jonathan Hart on the 1979 TV series Hart to Hart.

Laura Dern

(1967)

American actress, noted family.

Elizabeth Banks

(1974)

American actress who played Marcela Howard in "Seabiscuit".

Roberta Flack

(1937)

American singer, multi-talented composer, arranger and pianist.

Pierre Mondy

(1925)

French actor and director of theatre and film.

Michael Apted

(1941)

Director / researcher (Granada TV).

George Stephanopoulos

(1961)

He was an American political operative who managed media coverage, speech writing and advertising during President Bill Clinton's campaign.

Glenn Beck

(1964)

American talk-show host with extreme conservative political views and an emotive, sometimes histrionic, style.
How to check someone's birthday?
If you're looking for a person's birth date, have a look at our Birthday Search Guide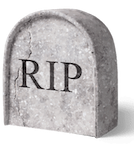 February 10th: who died on this date?
On February 10th the following celebrities died:
---
Alex Haley

(1992)

American journalist, novelist, and journalist Haley is best known for his 1976 Pulitzer Prize-winning book "Roots".

Brian Aherne

(1986)

British-American actor who made his acting debut in 1923.

Dave Van Ronk

(2002)

American blues singer, with a sardonic and gruff singing style but a considerable blues skill set.

Guy Provost

(2004)

French Canadian actor (d.2004).

Paul Monette

(1995)

American author, who wrote six novels, a memoir, and three collections poetry before he published his "Becoming a Man, Half a Life Story.

Meade Roberts

(1992)

American screenwriter and playwright who was close to Tennessee Williams.

Curt Hennig

(2003)

American professional wrestler (Born 1959).

Fred Schaus

(2010)

American basketball player, he was a five-year pro basketball player starting in 1949.

John William Waterhouse

(1917)

Italian-born artist (Born 1849).

John A Roche

(1904)

American politician (Born 1844).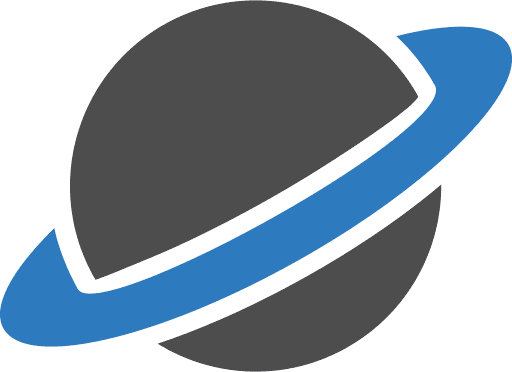 February 10th: what zodiac sign is associated with this date?
---
On February 10th, the zodiac sign associated with this date is Aquarius according to the Western Zodiac.


February 10th: what happened on this date in history?
Here's what happened on February 10th in history:
---
Feb 10, 2019: J. D. Greear, President of the Southern Baptist Convention, condemns sexual abuse by clergy, laypersons and volunteers and labels it "pure evil".
Feb 10, 2018: According to the Israeli Army, it claimed that it shot down a Syrian UAV made in Iran. In response, it bombed Tiyas Military Base in Homs Governorate in Syria from where it was launched.
Feb 10, 2017: Three French police officers arrested three men and a girl aged 16 after they found bomb-making materials in a Montpellier apartment. The suspect was spotted online and stated that she wanted to leave Syria-Iraq to join the conflict. She also recorded a video where she pledged allegiance ISIL.
Feb 10, 2016: Boko Haram insurgency, two female suicide bombers attack a camp for people displaced in Dikwa in Nigeria. (CNN), (Al Jazeera), (Reuters)(ABC News)A twin suicide attack on Cameroon, near the Nigerian border, has left at least six people dead and more than thirty others injured.
Feb 10, 2015: War in Donbass: Fight kills 15 people, and 60 are injured when missiles strike the Ukrainian military headquarters in Kramatorsk.
Feb 10, 2014: Afghanistan War (2001-Present): Two contractors with ISAF were killed when a car bomb was detonated in Kabul, Afghanistan.
Feb 10, 2013: Conflict in Northern Mali (2012-present).: In Gao, Mali, firefights break out between Islamists & the Malian Army.
Feb 10, 2012: Arab Spring
Feb 10, 2011: Protests in Egypt 2011:
Feb 10, 2010: Charles Nesbitt Wilson (US Democratic Congressman for Texas, 1973-96), has died from cardiopulmonary arrest in Texas. Wilson had supported sending weapons and money in Afghanistan for the past 24 years against the Soviet Union.
Feb 10, 2009: The U.S. Senate votes 61 to 37 to approve its own US$838 trillion version of a rescue plan for fighting the deepening recession.
Feb 10, 2008: A suspicious fire has destroyed the wooden section of Namdaemun Gate, Seoul, South Korea.

What day of the year is February 10th?
---
February 10th marks the 40th day of the year in the Gregorian calendar.
There are 324 days remaining until the end of the year.
February 10th is the 10th day of the month of February.