1997
With the 20th Century coming to a close and a new century on the horizon, the year 1997 was full of notable events.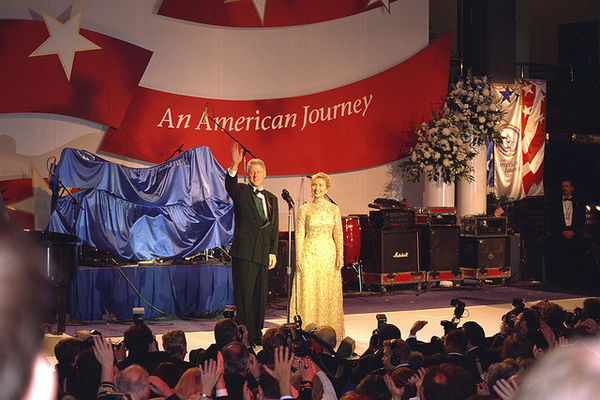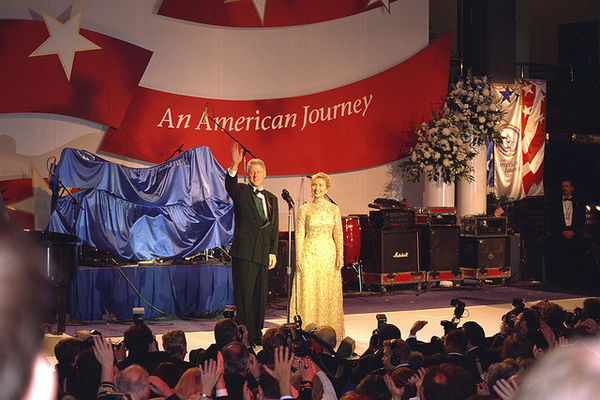 There was one highly notable event in the field of literature this year – J.K. Rowling's Harry Potter and the Philosopher's Stone was published in the United Kingdom. It was Rowling's debut novel and it was the first book in the famous Harry Potter series. This fantasy series of seven books became a global phenomenon, launching a massively popular franchise of film adaptations, prequels, and even theme park attractions.
In the field of television, The Simpsons aired its 167th episode, making it the longest running animated series in history. This was the year that Australian animal expert Steve Irwin's show, The Crocodile Hunter, premiered. 1997 was also the year that the famous animated series, South Park, created by Trey Parker and Matt Stone, made its debut on Comedy Central. The show quickly became a national, and international, sensation and steadily developed into a great medium of social satire and commentary on life in America.
There was a very important scientific advancement made this year as well. Scientists in Scotland announced the first cloned mammal, cloned from an adult cell: a sheep called Dolly. While the announcement sparked intense debate on the ethical limits of science in general, and on cloning in particular, the significance of the achievement is undeniable.
While there were many noteworthy events this year, 1997 will no doubt always be remembered, in part, due to two major deaths that shook the world. This was the year that Diana, Princess of Wales, and wife of Charles, Prince of Wales (Queen Elizabeth II's eldest child and heir apparent) died tragically in an automobile crash. Diana had captured the imagination of the world with her beauty, grace, and her prolific charity work. Another passing also shook the world. This was the year that Mother Teresa of Calcutta died after struggling with heart problems for many years. Mother Teresa was known around the world for her piety and especially for her charity work in some of the most impoverished corners of the world. The Roman Catholic Church canonized her as a saint in 2016, and she officially became Saint Teresa of Calcutta.
Discover how the world looked like in 1997
Looking for 1997 Calendar ? Here it is: January 1997, February 1997, March 1997, April 1997, May 1997, June 1997, July 1997, August 1997, September 1997, October 1997, November 1997, December 1997

Oscar Winners
All Academy Awards Prize winners of the 70th edition of the Oscar ceremony
---
Best director
James Cameron
Best supporting actor
Robin Williams
Best supporting actress
Kim Basinger

Time Person of the Year
Who was the person of the year of 1997?
--- Nobel Prizes
All Nobel Prize winners of 1997
---
Peace Prize
International Campaign to Ban Landmines
Jody Williams
Physics
Steven Chu
Claude Cohen-Tannoudji
William Daniel Phillips
Economic Sciences
Robert C. Merton
Myron Scholes
Chemistry
Paul D. Boyer
John E. Walker
Jens Christian Skou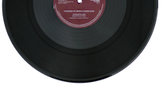 Music charts
Which were the top hits of 1997?
---
Top #1 songs in the USA
The Backstreet Boys

-

Quit Playing Games (With My Heart)
Top #1 songs in the UK
Elton John

-

Something About The Way You Look / Candle In The Wind

The Spice Girls

-

Mama / Who Do You Think You Are?
Movies
Which were the most popular Movies released in those months?
Watch popular movies, TV series and live events, start your 30-day free trial

World Population
Demographic statistics of the year 1997
---
Population statistics
Total population: 5.9 billion (5,905,045,788 to be precise!)
Urban population: 2.7 billion, that is 46.0% of the total population of 1997 lives in cities
Yearly change: +80.4 million, corresponding to a percentage increase of +1.38%
Average density: 40.0 persons per km2
Historical Events
Which were the important events of 1997?
---