November 15th: What is special about this date?
November 15th marks the 319th day of the Gregorian calendar year (or the 320th in case of leap years). There are 46 days remaining until the end of the year. Discover famous birthdays on November 15th, celebrities died on this date, the zodiac sign associated to November 15th and what happened on November 15th in history. On this page we will address all your questions and curiosities about November 15th.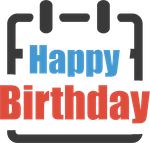 November 15th: what famous birthdays are on this date?
On November 15th there are the following famous birthdays:
---
Shailene Woodley

(1991)

American actress.

Laura Smet

(1983)

French actress.

Virginie Ledoyen

(1976)

She is a French actress of Spanish heritage.

Petula Clark

(1932)

Pop Singer.

Edward Asner

(1929)

Edward Asner is an American actor known for his role as Lou Grant in The Mary Tyler Moore Show and its spin-off series.

Gaby Espino

(1976)

Gaby Espino is a Venezuelan actress and model known for her roles in telenovelas and her work in the entertainment industry.

Jonny Lee Miller

(1972)

English actor.

Sam Waterston

(1940)

American actor on stage, TV, and film.

François Ozon

(1967)

French screenwriter and producer of director films.

Gloria Foster

(1933)

American actress (d. 2001).
How to check someone's birthday?
If you're looking for a person's birth date, have a look at our Birthday Search Guide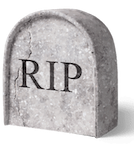 November 15th: who died on this date?
On November 15th the following celebrities died:
---
Mona Washbourne

(1988)

Actress (Blue Bird and Games), dies aged 84.

Enid Markey

(1981)

Actress (Foolish Mothers Civilization), dies in 85.

Jean Gabin

(1976)

He is a French actor who is distinguished and handsome.

Myra Hindley

(2002)

Ian Brady, a British serial killer.

Margaret Mead

(1978)

American cultural anthropologist, Mead made six South Sea trips to study cultural conditioning.

Lloyd Bacon

(1955)

Director (Fuller Brush Girl 42nd Street), is killed at 65.

Alger Hiss

(1996)

American spy and government official (Born in 1904).

Saul Chaplin

(1997)

American composer and music director (Born in 1912).

Alexandre Tansman

(1986)

Polish Composer (Dyptique), dies at 89.

Spencer W Kimball

(1985)

At 90, the US head of the mormon church dies.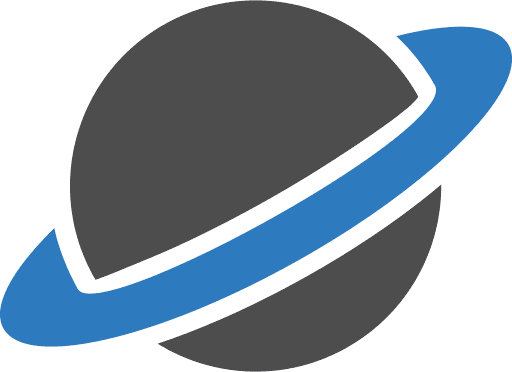 November 15th: what zodiac sign is associated with this date?
---
On November 15th, the zodiac sign associated with this date is Scorpio according to the Western Zodiac.


November 15th: what happened on this date in history?
Here's what happened on November 15th in history:
---
Nov 15, 2018: Conflict in Kivu: Seven MONUSCO peacekeepers died in clashes yesterday with militia in Beni (North Kivu, Democratic Republic of the Congo).
Nov 15, 2017: Works of Leonardo da Vinci: Salvator Mundi is sold by Christie's New York City for US$450.3 Million, setting a new record in the sale of original art.
Nov 15, 2016: Syrian Civil War: Four to 20 people have been killed in airstrikes by the government and Russia that struck rebel-held areas, five hospitals and an Aleppo mobile clinic, according to Elizabeth Trudeau, spokeswoman for the U.S. State Department. Russia and Syria deny that Aleppo was targeted.
Nov 15, 2015: Ismael Mostefai (29-year-old) is one of the Paris attackers. He was born in Paris suburbs and was raised there.
Nov 15, 2014: Four workers were killed in a chemical accident at the DuPont plant, LaPorte Texas.
Nov 15, 2013: North Korea denies providing military assistance to Syria in the Syrian civil War. (Al Jazeera). The Hezbollah promises to continue fighting in Syria. (News.com.Albania has stated that it will not permit the destruction of chemical weapons from Syria on its soil following days of protests.
Nov 15, 2012: According to the Local Coordination Committees (46 in Damascus or its suburbs), at least 95 people have been killed in Syria.
Nov 15, 2011: Six militants were killed in a drone attack in Pakistan's North Waziristan Province.
Nov 15, 2010: The 2010 Mount Hood National Forest quarter-dollar is now in circulation at the US Mint
Nov 15, 2009: After decades of planning, the Metro Gold Line Extension opens in East Los Angeles & Boyle Heights.
Nov 15, 2008: Washington, D.C. - The first ever economic summit was held by the leaders of the G20 nations, which account for 90 percent of the global GDP.
Nov 15, 2007: Cyclone Sidr struck Bangladesh, killing approximately 5000 people. It also destroyed Sundarbans, the largest mangrove forest in the world.

What day of the year is November 15th?
---
November 15th marks the 318th day of the year in the Gregorian calendar.
There are 46 days remaining until the end of the year.
November 15th is the 15th day of the month of November.