November 30th: What is special about this date?
November 30th marks the 334th day of the Gregorian calendar year (or the 335th in case of leap years). There are 31 days remaining until the end of the year. Discover famous birthdays on November 30th, celebrities died on this date, the zodiac sign associated to November 30th and what happened on November 30th in history. On this page we will address all your questions and curiosities about November 30th.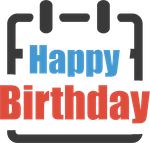 November 30th: what famous birthdays are on this date?
On November 30th there are the following famous birthdays:
---
Ben Stiller

(1965)

American actor, director, writer, and writer, who is best known for his role in 1998's smash comedy "ThereaEUR(tm), Something About Mary".

Kaley Cuoco

(1985)

American model and actress.

Mandy Patinkin

(1952)

American comedian, actor, tenor singer, and voice artist.

Billy Idol

(1955)

An English rock musician, who was first famous in the punk rock era when he was a member Generation X. After that, he began a solo career...

Elisha Cuthbert

(1982)

TV Actress.

Ridley Scott

(1937)

English director and producer of films.

Gael García Bernal

(1978)

Gael García Bernal is a Mexican actor known for his roles in films such as 'Y Tu Mamá También' and 'The Motorcycle Diaries'.

Gemma Chan

(1982)

Gemma Chan is a British actress known for her roles in Crazy Rich Asians and Captain Marvel.

David Mamet

(1947)

Chicago, Illinois -- Playwright/dire (Speed the Plow House of Games, Chicago).

Simonetta Stefanelli

(1954)

Italian fashion designer and actress.
How to check someone's birthday?
If you're looking for a person's birth date, have a look at our Birthday Search Guide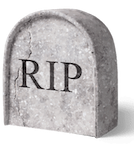 November 30th: who died on this date?
On November 30th the following celebrities died:
---
Evel Knievel

(2007)

American daredevil and modern-day gladiator, who performs daring motorcycle stunts which have nearly killed him several times.

Joyce Grenfell

(1979)

British comedian and mime artist with a flexible appearance.

Lionel Stander

(1994)

At 86, Hart to Hart, a US actor on the blacklist (Hart To Hart) dies.

Jean Parker

(2005)

American actress (Born 1915).

Guy Debord

(1994)

French filmmaker and writer.

Tiny Tim

(1996)

American entertainer and performer.

Jorge Donn

(1992)

Dancer dies at 45 after a long battle with cancer.

Dan Flavin

(1996)

Minimalist sculptor dies at 63.

Simon Carmiggelt

(1987)

Dutch journalist, writer and humorist.

Charlie Byrd

(1999)

American singer and guitarist (d.1999).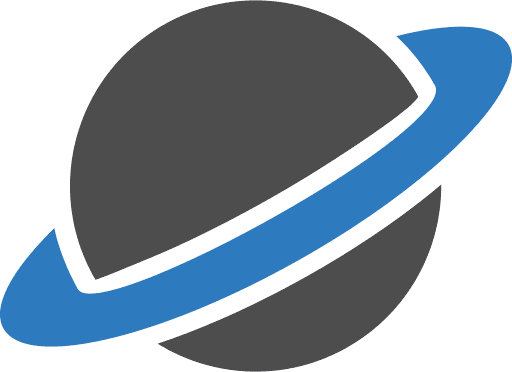 November 30th: what zodiac sign is associated with this date?
---
On November 30th, the zodiac sign associated with this date is Sagittarius according to the Western Zodiac.


November 30th: what happened on this date in history?
Here's what happened on November 30th in history:
---
Nov 30, 2018: 2018 Anchorage earthquake. A magnitude 7.0 earthquake strikes Alaska. The epicenter is Anchorage. There are reports of severe damage.
Nov 30, 2017: Aftermath to the 14 October 2017 Mogadishu Bombings: A Somali Committee determined that the death rate from the twin bombings in Mogadishu in October last year was higher than anticipated, reaching up to 512. This makes it the third-deadliest terrorist attack in the world.
Nov 30, 2016: Afghanistan War (2001-present). 16 Taliban militants were killed by Afghan security forces in Ghazni.
Nov 30, 2015: Paris attack aftermath: French intelligence agencies are believed to be operating under the theory Salah Abdeslam, the Paris attacker, has fled to Syria despite 3 countries having declared martial law.
Nov 30, 2014: Islamic State of Iraq and the Levant - Coalition forces launch more than 30 airstrikes against Raqqa (de facto capital of ISIL).
Nov 30, 2013: Syrian civil war spillover to Lebanon: Six people were killed Saturday in Tripoli, Lebanon's northern city. The incident occurred in an exchange of fire between neighbouring neighborhoods that support the Syrian civil war.
Nov 30, 2012: A leaked list from Mexico's Attorney General's Office shows that more than 250,000 people were killed in the drug war. This puts the death toll for the six-year conflict at approximately 100,000.
Nov 30, 2011: The strike, which will affect schools, hospitals and ports across the country, is expected to last for 24 hours, could see up to 2 million workers from the public sector in the United Kingdom go on strike over pension reforms.
Nov 30, 2010: Battle of Mogadishu
Nov 30, 2009: The 2009 quarter dollar from the Northern Mariana Islands is now in circulation by the US Mint
Nov 30, 2008: After a 16-day mission, Endeavour was able to land in California.
Nov 30, 2007: Rambhadracharya was a Hindu religious leader who released the Braille version first of Bhagavadgita with the original Sanskrit text, and a Hindi commentary at New Delhi.

What day of the year is November 30th?
---
November 30th marks the 333rd day of the year in the Gregorian calendar.
There are 31 days remaining until the end of the year.
November 30th is the 30th day of the month of November.