November 26th: What is special about this date?
November 26th marks the 330th day of the Gregorian calendar year (or the 331st in case of leap years). There are 35 days remaining until the end of the year. Discover famous birthdays on November 26th, celebrities died on this date, the zodiac sign associated to November 26th and what happened on November 26th in history. On this page we will address all your questions and curiosities about November 26th.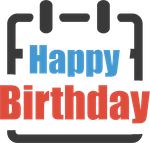 November 26th: what famous birthdays are on this date?
On November 26th there are the following famous birthdays:
---
Tina Turner

(1939)

American singer, with immense energy and talent.

Ilona Staller

(1951)

After campaigning naked, the Hungarian-Italian pornostar was elected to the Italian parliament.

Natasha Bedingfield

(1981)

British singer.

Charles Schulz

(1922)

American cartoonist.

Peter Facinelli

(1973)

American actor.

Arjun Rampal

(1972)

Indian actor.

Garcelle Beauvais

(1966)

Haitian model and actress.

Jean-Pierre Darras

(1927)

French actor, theatre director and film director.

Henri Vidal

(1919)

French film actor, Vidal made his film debut with Edith Piaf in Montmartre-sur-Seine (1941).
How to check someone's birthday?
If you're looking for a person's birth date, have a look at our Birthday Search Guide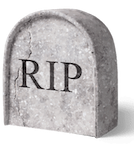 November 26th: who died on this date?
On November 26th the following celebrities died:
---
Tommy Dorsey

(1956)

American trombonist composer and bandleader (The California Ramblers), (d. 1956).

Philippe de Broca

(2004)

French film director (Born 1933).

Joey Stefano

(1994)

American male prostitute, actor and porno-model who appeared in over 50 videos of gay and bisexual pornography.

Billy Bevan

(1957)

Actor (White Sin) dies at age 70.

Max Euwe

(1981)

Dutch champion chess player and world champ 1937.

Michael Bentine

(1996)

British comedian and a member the famed Goons Show, a music-and-sketches ensemble that began on radio in 1951.

Joan Hammond

(1996)

New Zealand mezzo-soprano, opera singer.

Polo Montanez

(2002)

Cuban singer/songwriter (Born 1955).

Ahmed Abdallah

(1989)

Comorian politician (born 1919).

Albert Ketelbey

(1959)

British composer (Born 1875).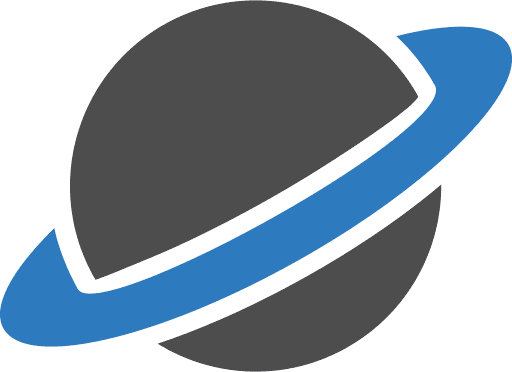 November 26th: what zodiac sign is associated with this date?
---
On November 26th, the zodiac sign associated with this date is Sagittarius according to the Western Zodiac.


November 26th: what happened on this date in history?
Here's what happened on November 26th in history:
---
Nov 26, 2018: Kerch Strait incident: Russia requests an urgent meeting with the United Nations Security Council. (TASS). The Kerch Strait has been reopened for commercial shipping. (Reuters) Martial law in Ukraine: For a period of 30 jours, the Verkhovna Rada approves martial law in Ukraine.
Nov 26, 2017: Syrian Civil War: Russian Airstrikes Hit Residential Buildings in Al-Shafah, a village held by ISIS in Deir Elzor province. At least 53 civilians were killed, 21 of them children.
Nov 26, 2016: Somali Civil War (2009-present: At least 20 people are killed by a car bomb in Mogadishu.
Nov 26, 2015: Russian Sukhoi Su-24 Su-24 shooting down in 2015: Turkish military releases audio recordings that it claims are warnings given to a Russian Sukhoi Su-24 aircraft before it was shot down close to the Syrian border.
Nov 26, 2014: Pro-Russian unrest in Ukraine 2014: At least 3 people are killed in a new round of fighting among the Armed Forces of Ukraine (AFU) and pro-Russian separatists.
Nov 26, 2013: Conflict in Central African Republic (2012-13). France declares its intention to intervene in the conflict.
Nov 26, 2012: Syrian civil war: An aircraft of the Syrian government dropped a cluster bomb on a village playground in Deir al-Asafir. It left 10 children dead and fifteen others injured, activists claim.
Nov 26, 2011: Launched from Kennedy Space Center, the Mars Science Laboratory rover Curiosity is the most complex Martian exploration vehicle. It will land on Mars on August 5, 2012.
Nov 26, 2010: Three armed men were killed in a shootout at the Russian republic.
Nov 26, 2009: Ireland's Taoiseach Brian Cowen faces discontent residents in Athlone as he tours flood-stricken areas in Galway and Offaly, Roscommon, Westmeath, and Roscommon.
Nov 26, 2008: Fireworks are used to launch the first of many attacks against Mumbai, India. These ten coordinated attacks, carried out by terrorists from Pakistan, kill 166 people and injure over 300 others in Mumbai.
Nov 26, 2007: After an explosion at a Ponce Enriquez gold mine, in southern Ecuador, 60 miners were trapped underground.

What day of the year is November 26th?
---
November 26th marks the 329th day of the year in the Gregorian calendar.
There are 35 days remaining until the end of the year.
November 26th is the 26th day of the month of November.