November 18th: What is special about this date?
November 18th marks the 322nd day of the Gregorian calendar year (or the 323rd in case of leap years). There are 43 days remaining until the end of the year. Discover famous birthdays on November 18th, celebrities died on this date, the zodiac sign associated to November 18th and what happened on November 18th in history. On this page we will address all your questions and curiosities about November 18th.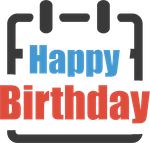 November 18th: what famous birthdays are on this date?
On November 18th there are the following famous birthdays:
---
Owen Wilson

(1968)

American screenwriter, actor, screenwriter, and writer.

Kim Wilde

(1960)

British singer, songwriter, and actress.

Linda Evans

(1942)

American actress.

Megyn Kelly

(1970)

American television news anchor.

Margaret Atwood

(1939)

Canadian poet and novelist, Atwood first rose to fame in the late 1960s.

Wolfgang Joop

(1944)

German fashion designer, well-known for his designs and his perfume line.

Kevin Nealon

(1953)

Bridgeport, Connecticut -- Actor (SNL, Hot Shot, Coneheads).

Jake Abel

(1987)

Movie Actor.

Nick Chinlund

(1961)

American actor.
How to check someone's birthday?
If you're looking for a person's birth date, have a look at our Birthday Search Guide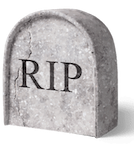 November 18th: who died on this date?
On November 18th the following celebrities died:
---
James Coburn

(2002)

American actor, 6'2", slim and relaxed, with a variety of roles, from cowboy to master spy.

Jim Jones

(1978)

American cult leader, The Leader of The People's Temple.

Dorothy Kirsten

(1992)

At 82, a stroke kills a US soprano.

Donald Meek

(1946)

Scotland, actor (Stage Fair and Stagecoach), is killed at 86.

Chris Watson

(1941)

Chilean-Australian politician and journalist 3rd Prime Minister Australia (d. 41).

Jacques Anquetil

(1987)

French cyclist who won the Tour de France in 1959-61, 1962, 1963, 1963, and 1964.

Cab Calloway

(1994)

American bandleader (Born in 1907).

Cy Coleman

(2004)

American composer, songwriter, and pianist (Born 1929).

Red Robbins

(2009)

American basketball player (Born 1944).

Michael [George] Somes

(1994)

English dancer (Royal Ballet), dies at 77.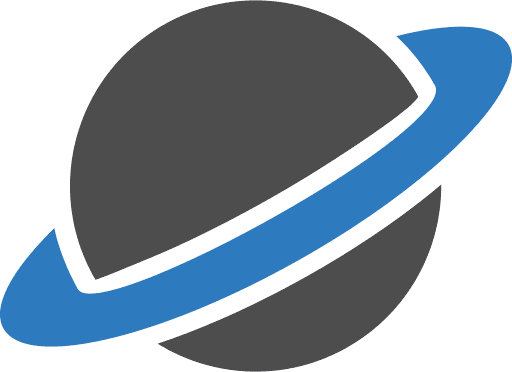 November 18th: what zodiac sign is associated with this date?
---
On November 18th, the zodiac sign associated with this date is Scorpio according to the Western Zodiac.


November 18th: what happened on this date in history?
Here's what happened on November 18th in history:
---
Nov 18, 2018: Boko Haram militants loyal to ISIS attacked a military station in Nigeria's town of Metele. At least 118 soldiers were killed and at least 153 more were left missing. The militants also took tanks, armored vehicles as well as weapons and ammunition.
Nov 18, 2017: Disappearance: The Argentine Navy continues to search the South Atlantic for the missing ARA San Juan submarine. It disappeared on 15 November 2017.
Nov 18, 2016: Conflict in Moro: At least 14 people are killed during clashes between suspected Abu Sayyaf militants from Sulu, Philippines.
Nov 18, 2015: The Moro conflict: Najib Razak, the Malaysian Prime Minister condemns Abu Sayyaf, a Philippine-based terrorist group's execution of a Malaysian citizen. Bernard Then, a businessman, and a woman were abducted in May from the Malaysian-island Sabah. The woman was freed last week. According to the Philippine Colonel RestitutoPadilla, the killing was caused by a failure in negotiations over money. (ABC), AFP via Yahoo!
Nov 18, 2014: War in Afghanistan: At least two Afghans are killed in a suicide bombing attack on Kabul. (Reuters),
Nov 18, 2013: Three days after attacking the BFM TV news channel offices, a gunman attacked the Paris offices of Liberation and Societe Generale.
Nov 18, 2012: Officials say that at least 10 Palestinians were killed in an Israeli attack on a Gaza home. This is the most deadly day Israel has launched since its operation against Hamas militants last Wednesday. IDF bombs hit more than 80 Israeli terrorist targets today, including weapon smuggling tunnels and rocket firing sites. IDF releases video of rocket launch sites near a Mosque. Hamas is accused of using human shields.
Nov 18, 2011: Hewlett-Packard has added Ralph Whitworth, from Relational Investors (the corporate-governance activistsmdashto their board of directors).
Nov 18, 2010: The US Mint has released the 2010 Abraham Lincoln Presidential Dollar to circulation.
Nov 18, 2009: France's national football team defeated the Republic of Ireland at Stade de France in order to qualify for the FIFA World Cup finals 2010 in South Africa. Thierry Henry admitted after the match that he had committed handball, which led to the decisive goal.
Nov 18, 2008: To request financial assistance, the heads of General Motors, Ford and Chrysler appear before a Senate Banking Committee.
Nov 18, 2007: Silvio Berlusconi is the former Prime Minister of Italy and announces that he will disband Forza Italia and create a new party called Freedom People's Party.

What day of the year is November 18th?
---
November 18th marks the 321st day of the year in the Gregorian calendar.
There are 43 days remaining until the end of the year.
November 18th is the 18th day of the month of November.