November 24th: What is special about this date?
November 24th marks the 328th day of the Gregorian calendar year (or the 329th in case of leap years). There are 37 days remaining until the end of the year. Discover famous birthdays on November 24th, celebrities died on this date, the zodiac sign associated to November 24th and what happened on November 24th in history. On this page we will address all your questions and curiosities about November 24th.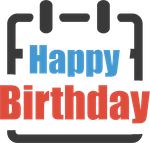 November 24th: what famous birthdays are on this date?
On November 24th there are the following famous birthdays:
---
Katherine Heigl

(1978)

American actress.

Thierry Lhermitte

(1952)

French actor and comedian, AndrA(c), nephew of Professor FranASSois Lhermitte.

Billy Connolly

(1942)

Scottish comedian and actor.

Emir Kusturica

(1954)

Serbian screenwriter and actor.

Sarah Hyland

(1990)

TV Actress.

Karine Vanasse

(1983)

Canadian producer and actress.

Arundhati Roy

(1961)

Indian activist and author.

Shirley Henderson

(1965)

Scottish actress.

Dwight Schultz

(1947)

American actor.

Colin Hanks

(1977)

American actor.
How to check someone's birthday?
If you're looking for a person's birth date, have a look at our Birthday Search Guide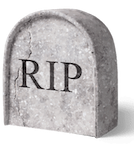 November 24th: who died on this date?
On November 24th the following celebrities died:
---
Jeffrey Lynn

(1995)

Actor (Tony Rome - Butterfield 8, Up Front), died at 89.

George Raft

(1980)

Actor (Scarface.

Ruth Chatterton

(1961)

American actress, writer, and pilot.

Melanie Thornton

(2001)

American-German singer (La Bouche) (d. 2001).

Richard Carlson

(1977)

American actor, who was introduced to Hollywood by David O. Selznick before he entered film acting.

Guido Cantelli

(1956)

Italian orchestral conductor.

Arthur Hailey

(2004)

English-Canadian soldier, author (d. 2004).

Warren Spahn

(2003)

American all-star baseball pitcher.

Mary Smithuysen

(1992)

Dutch dancer / actress (Bridge Too Far).

Jan Schrauwen

(1993)

Dutch sculptor dies at 36.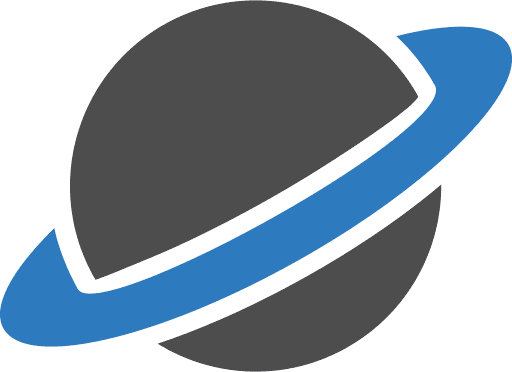 November 24th: what zodiac sign is associated with this date?
---
On November 24th, the zodiac sign associated with this date is Sagittarius according to the Western Zodiac.


November 24th: what happened on this date in history?
Here's what happened on November 24th in history:
---
Nov 24, 2018: Syrian Civil War: Syrian state media reports that over 50 civilians were injured in an alleged poison gas attack by Syrian rebels at Aleppo.
Nov 24, 2017: 2017 Sinai mosque attack: More than 128 people were injured and at least 305 are killed in an attack on a mosque in Arish, Egypt.
Nov 24, 2016: Colombian peace negotiations: After the collapse of the first one, the Colombian government and FARC rebels agree to a new agreement.
Nov 24, 2015: Sinai insurgency: November 2015 Sinai Attack: One day after the close of the second round of parliamentary election, militants attacked a hotel that houses election judges in al-Arish, Egypt's North Sinai provincial capital. Seven people have been killed, and twelve others are injured, including two judges. The Islamic State's Wilayat Sini branch claims responsibility.
Nov 24, 2014: Damasak is a northeastern Nigerian village that was captured by Boko Haram. 50 people were killed and more than 3,000 fled across the border to Niger.
Nov 24, 2013: War in North-West Pakistan :: Three people are killed by explosions in northwestern Pakistan.
Nov 24, 2012: Royal Thai Police used tear gas on thousands of protesters who wanted to overthrow the Prime Minister, Yingluck Shinawatra in Bangkok, Thailand. At least 61 people are hurt.
Nov 24, 2011: Three roadside bombs explode in Basra in Iraq, killing at most 19 and injuring 67.
Nov 24, 2010: Shelling of Yeonpyeong
Nov 24, 2009: A Casablanca appeal court, Morocco, has imposed a three-year sentence against Chahib Khayari for violating the law. He was accused of accusing top officials with being involved in drug trafficking.
Nov 24, 2008: Greenland has a referendum to gain more autonomy from Denmark. Over 75% voted in favor.
Nov 24, 2007: At least 20 militants were arrested by the United States and Iraqi forces in Kirkuk, Iraq.

What day of the year is November 24th?
---
November 24th marks the 327th day of the year in the Gregorian calendar.
There are 37 days remaining until the end of the year.
November 24th is the 24th day of the month of November.