November 28th: What is special about this date?
November 28th marks the 332nd day of the Gregorian calendar year (or the 333rd in case of leap years). There are 33 days remaining until the end of the year. Discover famous birthdays on November 28th, celebrities died on this date, the zodiac sign associated to November 28th and what happened on November 28th in history. On this page we will address all your questions and curiosities about November 28th.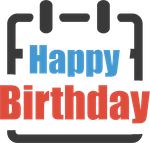 November 28th: what famous birthdays are on this date?
On November 28th there are the following famous birthdays:
---
Trey Songz

(1984)

Trey Songz is an American recording artist known for his R&B and hip-hop music, with hits such as 'Bottoms Up' and 'Say Aah'.

Ed Harris

(1950)

Ed Harris is an American actor known for his intense and versatile performances in films such as Apollo 13, The Truman Show, and A Beautiful...

Agnieszka Holland

(1948)

Warsaw, Poland -- Actress/director (Europa Europa).

Daniel Henney

(1979)

Daniel Henney is a Korean-American model-actor known for his roles in popular Korean dramas and films, as well as his work in American...

Laura Antonelli

(1941)

Italian actress who appeared in 45 films between 1965-1991.

Alfonso Cuarón

(1961)

Mexican screenwriter and producer of director films.

Armando Iannucci

(1963)

Director and producer of a comedy show in Scotland.

Alexander Godunov

(1949)

Russian-American actor and ballet dancer; defected to America 8/21/1979.

Hope Lange

(1933)

American actress who made her first stage appearance at age 12 in 1945's "The Patriots.

Paul Shaffer

(1949)

Canadian composer and musician.
How to check someone's birthday?
If you're looking for a person's birth date, have a look at our Birthday Search Guide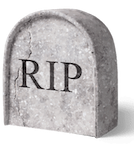 November 28th: who died on this date?
On November 28th the following celebrities died:
---
Rosalind Russell

(1976)

American actress, known for her 23 sophisticated and crisp career-girl roles.

Georges Marchal

(1997)

French actor and member of the ComA(c).

Lyubov Polishchuk

(2006)

Russian actress (Born 1949).

Garry Moore

(1993)

American comedian and host of a game show (d. 1993).

Kenneth Connor

(1993)

English comedian / actor (Carry On Sergeant), dies 75.

Jeffrey Dahmer

(1994)

American serial killer.

Enrico Fermi

(1954)

Italian-American physicist who discovered uranium Fission with Leo Szilard.

Fernand Braudel

(1985)

French historian and academic.

Kal Mann

(2001)

American songwriter (d. 2001).

Gilles Carle

(2009)

Canadian film director and screenwriter (Born 1928).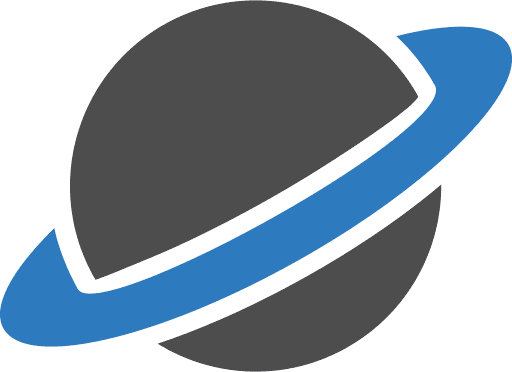 November 28th: what zodiac sign is associated with this date?
---
On November 28th, the zodiac sign associated with this date is Sagittarius according to the Western Zodiac.


November 28th: what happened on this date in history?
Here's what happened on November 28th in history:
---
Nov 28, 2018: At least 30 Afghan civilians are killed in a series of U.S. Airstrikes, 16 of them children, in Garmsir District. Other civilians were also left injured or buried under the rubble. A suspected Taliban compound was the target of the strikes. The United States strategy is to encourage the Taliban to negotiate.
Nov 28, 2017: 2017 North Korean missile test: North Korea launches another missile as part of a test. It lands in the Sea of Japan.
Nov 28, 2016: Aleppo offensive (November 2016: More than a third captured by the rebel-controlled east Aleppo. Following the recent conquests, thousands of civilians fled to the government- and Kurdish controlled districts of the city. According to the United Nations, more than 250,000 civilians could still be trapped in rebel-held areas of the city.
Nov 28, 2015: An attack on a United Nations peacekeeping station in Kidal (northern Mali) results in at least three deaths. The jihadist group Ansar Dine claims responsibility. (Euronews),
Nov 28, 2014: Islamist insurgency: Gunmen opened fire on worshippers at Kano's central mosque after Sanusi Lamido Sanusi had called for arms against Boko Haram. At least 120 people were killed.
Nov 28, 2013: Civil war in Syria: Syrian Army forces take Deir Atiyah, while rebels take Otayba. According to the United Nations, three million refugees are currently fleeing the conflict. (SBS). One Syrian was killed and nine more were injured by mortar shelling at the Russian Embassy in Damascus. (Reuters) The US offers to destroy Syria's chemical weapons at sea with the US Navy auxiliary vessel MV Cape Ray.
Nov 28, 2012: Two car bomb explosions in Damascus' south-eastern area killed at least 54 people and left more than 120 others injured in the civil war in Syria.
Nov 28, 2011: 2011 Yemeni Uprising: At the least 25 people were killed in fighting between Sunni groups and Shia groups in Yemen.
Nov 28, 2010: WikiLeaks releases a collection of more than 250,000 American diplomatic cables, including 100,000 marked quotsecretquot or quotconfidentialquot. ABS-CBN News
Nov 28, 2009: In southern Bangladesh, 33 people are killed in ferry accidents.
Nov 28, 2008: An investigation into the murder of Brahim Deby (a son of President Chad Idriss deby) has led to five arrests in France and Romania.
Nov 28, 2007: Two workers are killed in an explosion and fire southwest of Clearbrook, Minnesota. The incident forced the closing of a pipeline carrying nearly a fifth U.S. crude-oil imports from Canada.

What day of the year is November 28th?
---
November 28th marks the 331st day of the year in the Gregorian calendar.
There are 33 days remaining until the end of the year.
November 28th is the 28th day of the month of November.