Is this year important to you? Boost it!
Explore what happened in1918
1918
The events of 1918 would fundamentally change the world. The effects of these events would cause a ripple effect that we can still observe to the present day. As 1918 was the final year of World War One, the major events of the year were dominated by the war.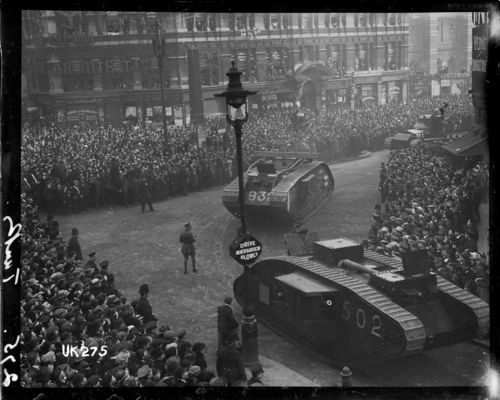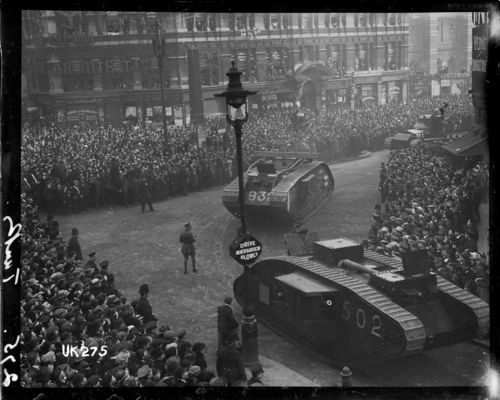 In January, Woodrow Wilson, President of the United States, delivered his famous Fourteen Points speech, in which he laid out principles for a sustained world peace in the aftermath of the Great War. While the actual peace terms offered by the Allied Powers were quite different from what Wilson presented in his Points, Wilson still advocated for peace terms that he thought would make this war the "War to End All Wars."
Also in the United States, in a major event regarding civil liberties, the U.S. Congress passed the Sedition Act of 1918. This law stated that Americans would not be permitted to criticize the government, nor would they be permitted to speak out against the war (WWI).
In Russia, in an event that would shape events for at least a century, the Imperial family, the Romanovs, were murdered in July by order of the Bolshevik Party. This truly marked the end of the era of rule by Russian nobility and ushered in the Communist era, which would last until the end of the century.
World War One was formally ended with the signing of the Treaty of Versailles. It should be noted, though, that Treaty brought an end to hostilities between the Allied Powers and Germany. The other Central Powers made peace with the Allies in separate treaties. It is also worth noting that the war's end brought with it an end to a few empires. The Russian Empire, German Empire, Austro-Hungarian Empire, and the Ottoman Empire all disintegrated and out of the ashes were formed new states, if not nation-states.
Indeed, the war's conclusion marked the beginning of the end of aristocratic rule in the Western world. On a final note, it is well known that Germany in particular was given hard peace terms, so much so that the resentment in Germany helped fuel the rise of National Socialism, and ultimately the rise of the infamous Third Reich.
Is this year important to you? Boost it!
Popular names
Which were the top popular names given to babies born in 1918 in the USA ?
Top #10 male names
John
William
James
Robert
Charles
George
Joseph
Edward
Frank
Thomas
Top #10 female names
Mary
Helen
Dorothy
Margaret
Ruth
Mildred
Virginia
Frances
Elizabeth
Anna
What happened in each day of 1918
Click on the dates below to find out what the world looked like in each day of 1918
Qué pasó cada día del 1918
---
Tell the world why 1918 is such a special year for you!