1917
As the First World War raged, 1917 saw some important developments. Most notably, this was the year that the United States entered the Great War.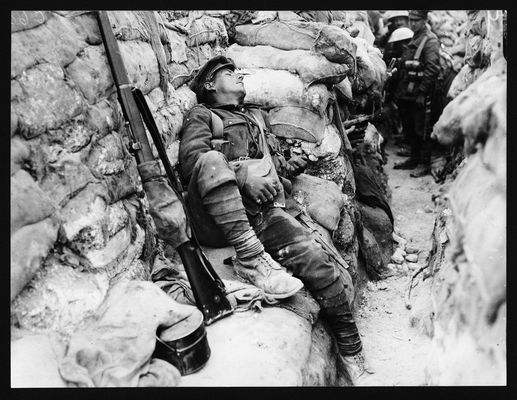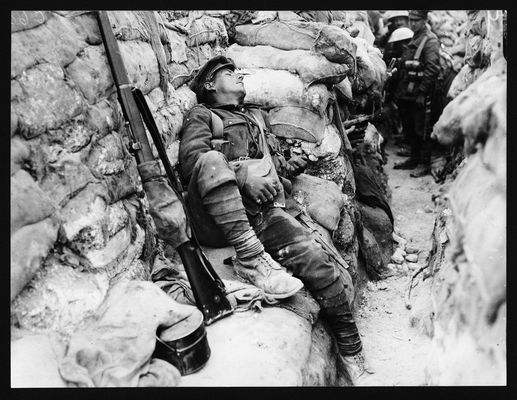 Having remained officially neutral to this point, the United States took issue with the resumption of the German U-boat campaign in the Atlantic. Germany resumed unrestricted submarine warfare on February 1st, and it was on February 24th that the infamous "Zimmerman Telegram" was shown to the US ambassador to the United Kingdom. The contents of the telegram were disclosed to the American public days later, adding fuel to the cause of Americans who wished to intervene on the side of the Allies. With the telegram and several other factors at play, the United States would ultimately declare war on Germany on April 6th.
In another major political development, Czar Nicholas II abdicated his throne, officially bringing the Russian Empire and the Romanov Dynasty to an end. 1917 was also the year of the October Revolution in Russia and the beginning of the Russian Civil War, which would lead to the establishment of the communist regime of the Soviet Union.
Another interesting note revolves around the British Royal Family. In July of 1917, King George V proclaimed that his family and descendants would use the surname of Windsor, changing the name from the House of Saxe-Coburg and Gotha.
Despite headlines this year revolving around the war, there were some notable cultural developments as well. In an important literary development, this was the year that J.R.R. Tolkien began writing The Book of Lost Tales, which was the first version of his famous Silmarillion. Tolkien worked while on medical leave from the British Army after becoming ill from the brutal conditions of trench warfare.
In film, Buster Keaton made his debut in "The Butcher Boy," a short film that was the first in a series of films involving Roscoe "Fatty" Arbuckle. In another development, the world's first feature-length animated film, El Apostol, was made in Argentina.
Is this year important to you? Boost it!
Music Charts
Which were the top hits of 1917 ?
Top #10 songs in the USA
The Star-Spangled Banner - John McCormack
Good-Bye Broadway, Hello France - American Quartet
The Stars and Stripes Forever March - Sousa's Band
How's Every Little Thing in Dixie? - American Quartet
Popular names
Which were the top popular names given to babies born in 1917 in the USA ?
Top #10 male names
John
William
James
Robert
Joseph
George
Charles
Edward
Frank
Thomas
Top #10 female names
Mary
Helen
Dorothy
Margaret
Ruth
Mildred
Anna
Elizabeth
Frances
Virginia
What happened in each day of 1917
Click on the dates below to find out what the world looked like in each day of 1917
---
Tell the world why 1917 is such a special year for you!