June 24th: What is special about this date?
June 24th marks the 175th day of the Gregorian calendar year (or the 176th in case of leap years). There are 190 days remaining until the end of the year. Discover famous birthdays on June 24th, celebrities died on this date, the zodiac sign associated to June 24th and what happened on June 24th in history. On this page we will address all your questions and curiosities about June 24th.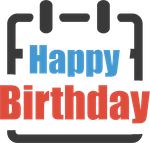 June 24th: what famous birthdays are on this date?
On June 24th there are the following famous birthdays:
---
Mick Fleetwood

(1942)

Mick Fleetwood is a British musician and actor, best known as the drummer and co-founder of the rock band Fleetwood Mac.

Mindy Kaling

(1979)

American comedian, writer, producer, and actress.

Minka Kelly

(1980)

Minka Kelly is an American actress known for her roles in TV shows such as Friday Night Lights and Parenthood.

Nancy Allen

(1950)

Nancy Allen is an American actress known for her roles in iconic films such as 'Carrie' and 'RoboCop'.

Joe Penny

(1956)

British-American TV and film actor.

Michele Lee

(1942)

American actress and singer who played Karen MacKenzie on CBS's TV prime-time soap, "Knots Landing" for 14 seasons.

Peter Weller

(1947)

American actor.

Iain Glen

(1961)

Scottish actor, who won the Silver Bear Award at the Berlin International Film Festival in 1990 for his portrayal as Larry Winters, the...
How to check someone's birthday?
If you're looking for a person's birth date, have a look at our Birthday Search Guide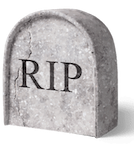 June 24th: who died on this date?
On June 24th the following celebrities died:
---
Jackie Gleason

(1987)

American comedian.

Brian Keith

(1997)

American actor and TV star, who was versatile enough to play everything, from a homicidal maniac, to a burly soldier man, to a kind parent,...

Paul Winchell

(2005)

American ventriloquist and voice actor (Born in 1922).

Hibari Misora

(1989)

Japanese actress and singer (Born 1937).

Robert Charroux

(1978)

He was a French writer of sci-fiction and occultism; he died at the age of 69 on June 24, 1978.

William Keighley

(1984)

Director (Man who came for Dinner) dies at 94 from a stroke.

Byron Baer

(2007)

American politician (Born 1929).

Ed Thomas

(2009)

American High School Football Coach (Born 1951).

Jack Good

(1971)

British television producer.

Romeo LeBlanc

(2009)

25th Governor General Canada (Born 1927).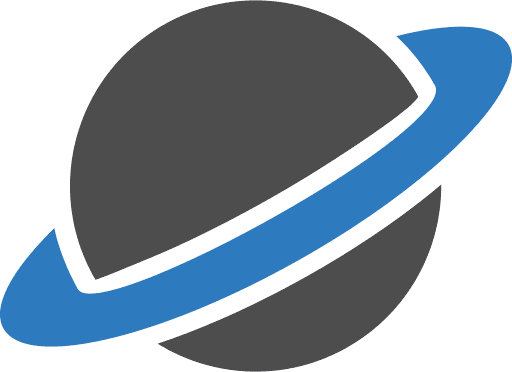 June 24th: what zodiac sign is associated with this date?
---
On June 24th, the zodiac sign associated with this date is Cancer according to the Western Zodiac.


June 24th: what happened on this date in history?
Here's what happened on June 24th in history:
---
Jun 24, 2019: 2019 Amhara Region coup-d'etat: Migbaru Kbede, the Attorney General of Ethiopia's Amhara Region dies from injuries sustained during the attempted coup two days before. Asaminew Tsige was reportedly killed by security personnel.
Jun 24, 2018: Eastern Daraa offensive (June 2018: First time that Russian warplanes provided air cover for the offensive
Jun 24, 2017: Incidents between Israeli and Syrian ceasefire lines during the Syrian Civil War. Israel and Syria exchanged weapons fire in the disputed Golan Height. Israel destroyed several targets, including two Syrian tanks. Although there were casualties on the ground in Syria it is not known how many among the Syrian forces. There were no injuries to Israeli troops.
Jun 24, 2016: Conflict in Moro: Seven Indonesian sailors kidnapped off Sulu, near Mindanao, in the southern Philippines. This raises terrorist fears. (The New York Times).
Jun 24, 2015: Boko Haram: More than 42 people were killed by suspected Boko Haram gunmen during two attacks on villages in Nigeria's Borno state.
Jun 24, 2014: Russian President Vladimir Putin asks Russia's top house to withdraw the permission it granted earlier to allow Russian forces to enter Ukraine militarily to defend Russian-speakers. (Reuters) Nine Ukrainian servicemen are killed by separatist forces in the vicinity of Slavyansk after a Ukrainian Ground Forces Mil Mi-8 was destroyed. This happened one day after a temporary ceasefire had been declared.
Jun 24, 2013: Syrian civil war spillover to Lebanon: Clashes between Lebanese Army supporters and Salafist cleric Ahmed Al-Assir continue for a third day around Ain el-Hilweh Camp near Sidon. As the government promises to crack down on ethnic strife in the country, it reports that at least 15 soldiers were killed and 38 more were injured.
Jun 24, 2012: In clashes in Aleppo with rebels, at least 16 Syrian soldiers were killed.
Jun 24, 2011: ''The New York Times'' reports that a cell phone belonging to Osama bin Laden's courier contains contacts with Harakat-ul-Mujahedeen indicating possible ties with Pakistan's intelligence agencies.
Jun 24, 2010: John Isner, USA, defeats Nicolas Mahut, France at Wimbledon in the longest match of professional tennis history.
Jun 24, 2009: Togo abolishes death penalty
Jun 24, 2008: As Pope Benedict XVI's representative, the Colombian Cardinal Dario CastrillonHoyos is pressing traditionalist Society of St. Pius X for five conditions. These include respecting the pope and his authority as part of a reconciliation deal.

What day of the year is June 24th?
---
June 24th marks the 174th day of the year in the Gregorian calendar.
There are 190 days remaining until the end of the year.
June 24th is the 24th day of the month of June.