February 26th: What is special about this date?
February 26th marks the 57th day of the Gregorian calendar year. There are 308 days remaining until the end of the year (or 309 days in case of leap years). Discover famous birthdays on February 26th, celebrities died on this date, the zodiac sign associated to February 26th and what happened on February 26th in history. On this page we will address all your questions and curiosities about February 26th.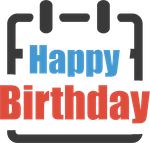 February 26th: what famous birthdays are on this date?
On February 26th there are the following famous birthdays:
---
Johnny Cash

(1932)

American singer, guitarist and country-western singer.

Michael Bolton

(1953)

American singer, international star and social activist.

Teresa Palmer

(1986)

Movie Actress.

Mark Dacascos

(1964)

American actor and martial artist.

Fats Domino

(1928)

American musician.

Jackie Gleason

(1916)

American comedian.

Nate Ruess

(1982)

Pop Singer.

Jennifer Grant

(1966)

American actress, noted family.

Madeleine Carroll

(1906)

British actress, who was a well-bred and gentle leading lady in the '30s & '40s.

Tony Randall

(1920)

American actor, best known for his Emmy-winning portrayal of Felix Unger, the nitpicking Felix Unger, in "The Odd Couple", a TV series that...
How to check someone's birthday?
If you're looking for a person's birth date, have a look at our Birthday Search Guide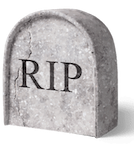 February 26th: who died on this date?
On February 26th the following celebrities died:
---
Bill Hicks

(1994)

American comedian and singer (d. 1994).

Fernandel

(1971)

French actor and mime comedian with a long, sorrowful, equine face and a radiant and toothy smile.

Nujabes

(2010)

Japanese hip hop producer (Born 1974).

Fletcher Knebel

(1993)

American novelist.

Maxime Jacob

(1977)

French composer, musician, and organist.

David Doyle

(1997)

American actor (Born 1929).

Norm Van Lier

(2009)

American basketball coach and sportscaster (d.2009).

Wendy Richard

(2009)

English singer and actress (d. 2009).

Ben Webster

(1947)

American jazz tenor saxophonist, a.k.

Boris Trajkovski

(2004)

Macedonian politician, 2nd President of Republic of Macedonia (d.2004).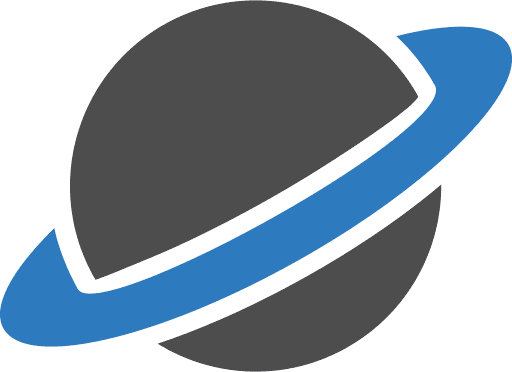 February 26th: what zodiac sign is associated with this date?
---
On February 26th, the zodiac sign associated with this date is Pisces according to the Western Zodiac.


February 26th: what happened on this date in history?
Here's what happened on February 26th in history:
---
Feb 26, 2019: Pakistan reported that Indian military aircraft had violated their airspace close to Muzaffarabad. They were intercepted and returned by Pakistan Air Force (PAF), military aircrafts. In a rush to drop their payload, Indian Air Force aircrafts dropped it near balakot. India claims the incident was an attack on a Jaish-e-Mohammed camp near Balakot as a reprisal to the Pulwama attack. (Reuters),
Feb 26, 2018: Saudi Arabia is opening applications for women to its Armed Forces for the first time.
Feb 26, 2017: Syrian Civil War: The Syrian Army captures the strategic town Tadef from ISIL south of al-Bab. This secures key transport routes in eastern Aleppo Governorate.
Feb 26, 2016: Moro Conflict, Operation Enduring Freedom, Philippines: Philippine security forces capture the stronghold of ISIL-linked militants in Lanao del Sur, a predominantly Muslim province. During the fighting, three soldiers from the Philippine Army were also killed.
Feb 26, 2015: War in Afghanistan: At least one person is killed in a suicide bombing attack by Taliban on a vehicle belonging to the Turkish government in Kabul. (BBC),
Feb 26, 2014: 2014 Ukrainian Revolution, 2014 Crimean Crisis: Ukraine's interim president Oleksandr Turchynov officially becomes the Supreme Commander of Armed Forces of Ukraine. (Ministry of Defence). Ukraine's acting interior minister Arsen Anvakov has announced that the Berkut elite police unit, which was blamed for the deaths of protesters is now disbanded. (CNN) Vladimir Putin, the Russian President, has ordered military exercises to be held near the Ukraine border.
Feb 26, 2013: Conflict between Israel and Palestine:: A rocket fired from Gaza into Israel marks the first attack of its kind since the November 2012 ceasefire.
Feb 26, 2012: At least two people are killed by a mass suicide bomber in Jos, Nigeria.
Feb 26, 2011: Libyan civil war 2011
Feb 26, 2010: Kim Yu-Na, a Korean figure skater, won the gold medal with a new world record in short programme and free skating with the total 228.56. This is yet another world record for the total score, making him the first South Korean figure skater to win statewide in any discipline at the Olympic Games. South Korea's first ever medal at the Winter Olympics was Kim's gold.
Feb 26, 2009: The 2009/10 US budget is US$3.6 trillion. It has a US$1.75 billion deficit. This would be the highest deficit ever. It also represents a 12.3 percentage of the economy. This is the largest increase since 1945. The planned spending includes US$634 trillion to pay for healthcare reform and US$200 billion in fighting in Iraq and Afghanistan. There is also an additional US$250 billion that will be used to bail out US banks.
Feb 26, 2008: Millions of Florida residents will lose electricity due to a shutdown at Turkey Point Nuclear Generating Station.

What day of the year is February 26th?
---
February 26th marks the 56th day of the year in the Gregorian calendar.
There are 308 days remaining until the end of the year.
February 26th is the 26th day of the month of February.