February 7th: What is special about this date?
February 7th marks the 38th day of the Gregorian calendar year. There are 327 days remaining until the end of the year (or 328 days in case of leap years). Discover famous birthdays on February 7th, celebrities died on this date, the zodiac sign associated to February 7th and what happened on February 7th in history. On this page we will address all your questions and curiosities about February 7th.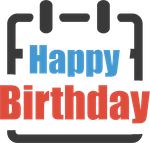 February 7th: what famous birthdays are on this date?
On February 7th there are the following famous birthdays:
---
Chris Rock

(1965)

Chris Rock is an American comedian and actor known for his sharp wit and social commentary in his stand-up comedy and acting roles.

Ashton Kutcher

(1978)

American actor, investor and producer.

Juliette Gréco

(1927)

French singer who has been onscreen since the 1940s as a leading lady in films such as "The Sun Also Rises," Bonjour Tristesse, "The Night...

James Spader

(1960)

American actor who was cast in his first role on "Team Mates" 1978.

Eddie Izzard

(1962)

British transvestite male heterosexual stand-up comedian, actor, and entertainer.

Gay Talese

(1932)

American writer.

Miguel Ferrer

(1955)

American family of fame, Jose Ferrer was the first of five children born to Rosemary Clooney.

Pete Postlethwaite

(1945)

Pete Postlethwaite was a British actor known for his roles in films such as The Usual Suspects and Inception.

Essence Atkins

(1972)

American actress.

Buster Crabbe

(1908)

American swimmer, a gold medalist in the 400 m. freestyle in 1932.
How to check someone's birthday?
If you're looking for a person's birth date, have a look at our Birthday Search Guide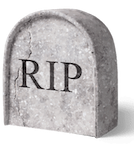 February 7th: who died on this date?
On February 7th the following celebrities died:
---
Henry Morgenthau

(1967)

At age 74, the US Minister of Finance (devalued Dollar) dies.

Lina Cavalieri

(1944)

Italian opera singer, actress, and monologist, she was once referred to as "the world's most beautiful woman".

Tamara Desni

(2008)

German-French actress, singer (d.2008).

Arline Judge

(1974)

American singer and actress (d. 1974).

Jose Silva

(1999)

American entrepreneur who founded "Silva Mind Control".

Augusto Monterroso

(2003)

Honduran writer, who took Guatemalan citizenship.

Matt Monro

(1985)

English singer (Born 1932).

Dave Peverett

(2000)

English singer-songwriter/guitarist (Foghat & Savoy Brown) (d.2000).

W Sybout A Colenbrander

(1993)

Dutch historian/journalist, dies at age 82.

Albert Dondeyne

(1985)

Belgian philosopher/theologist, dies at age 83.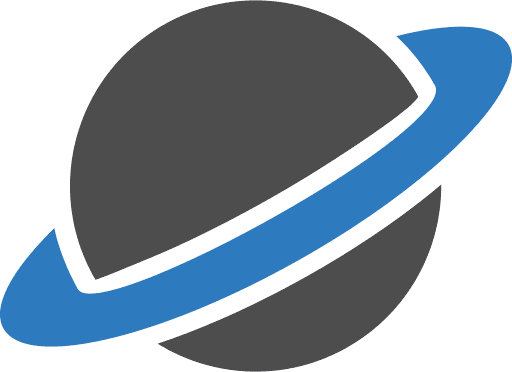 February 7th: what zodiac sign is associated with this date?
---
On February 7th, the zodiac sign associated with this date is Aquarius according to the Western Zodiac.


February 7th: what happened on this date in history?
Here's what happened on February 7th in history:
---
Feb 7, 2019: Amazon CEO Jeff Bezos published an online essay in which he accused David Pecker, American Media, Inc., of "extortion & blackmail".
Feb 7, 2018: Israeli involvement in the Syrian Civil War. Syrian state media claim that Israeli warplanes attacked Jamraya, Rif Dimashq Governorate from Lebanese aircraftspace. The Syrian Air Defense Force intercepted most of the missiles. Rumours suggest that the target was a weapon research center.
Feb 7, 2017: War in Afghanistan (2001 to present): At least 20 people are killed and 41 more are injured in a suicide bombing at Kabul's Supreme Court of Afghanistan. Ten of these are in critical condition.
Feb 7, 2016: 2016 Taiwan earthquake: At least 29 people were killed in yesterday's earthquake in Taiwan. There are at least 120 people trapped in Tainan under the collapsed buildings. 198 people have been rescued.
Feb 7, 2015: North Korea and weapons to mass destruction: North Korea tests a new intelligent anti-ship missile with ultra-precision that will be used across its navy.
Feb 7, 2014: Syrian Civil War: Civilians evacuate a rebel-held part of the Syrian capital of Homs, after 18 months of being under a government blockade.
Feb 7, 2013: The famous painting Liberty Leading the People by Eugene Delacroix is damaged while it's on display at the Louvre-Lens museum, France.
Feb 7, 2012: 2011-2012 Syrian uprising
Feb 7, 2011: Stand-off at the Cambodian-Thai Border
Feb 7, 2010: According to Neilsen Company, the NFL Super Bowl is viewed by more than 106,000,000 people in the United States. It has surpassed M*A*S*H's 1983 finale to become the most watched program on American television.
Feb 7, 2009: The record-breaking 4.99 million U.S. workers are now eligible for unemployment assistance, the highest number since 1967.
Feb 7, 2008: STS-122 Space Shuttle Atlantis launches in order to transport the European-built Columbus science laboratory from Europe to the International Space Station.

What day of the year is February 7th?
---
February 7th marks the 37th day of the year in the Gregorian calendar.
There are 327 days remaining until the end of the year.
February 7th is the 7th day of the month of February.