February 13th: What is special about this date?
February 13th marks the 44th day of the Gregorian calendar year. There are 321 days remaining until the end of the year (or 322 days in case of leap years). Discover famous birthdays on February 13th, celebrities died on this date, the zodiac sign associated to February 13th and what happened on February 13th in history. On this page we will address all your questions and curiosities about February 13th.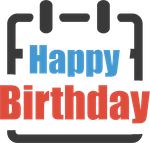 February 13th: what famous birthdays are on this date?
On February 13th there are the following famous birthdays:
---
Robbie Williams

(1974)

British singer, songwriter and entertainer.

Kim Novak

(1933)

American actress who made her debut in 1954's "Pushover.

Henry Rollins

(1961)

American comedian, actor, and musician (Black Flag).

Mena Suvari

(1979)

American actress.

Jerry Springer

(1944)

The Jerry Springer Show, a British-American talk show host, is a controversial, violent and confrontational television program.

Kelly Hu

(1968)

American actress.

Oliver Reed

(1938)

British actor.

Stockard Channing

(1944)

Movie Actress.

Peter Tork

(1942)

Pop Singer.

George Segal

(1934)

American stage and film actor who was nominated for an Oscar in 1966 for his role as "Who's Afraid Of Virginia Woolf".
How to check someone's birthday?
If you're looking for a person's birth date, have a look at our Birthday Search Guide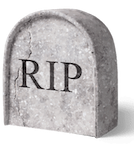 February 13th: who died on this date?
On February 13th the following celebrities died:
---
Martin Balsam

(1996)

American actor on stage since 1935.

Marian Nixon

(1983)

Actress Dr Bull, Swepstakes, dies from cancer at 78.

Mae Marsh

(1968)

American actress who started in silent film and continued acting until her retirement in 1967.

Lily Pons

(1976)

French-American opera singer and coloratura, who started her voice study at 21.

Maurice Trintignant

(2005)

French race car driver (Born 1917).

Edward Upward

(2009)

British short-story writer and novelist (Born in 1903).

Elio Vittorini

(1966)

Italian novelist and writer.

Kid Gavilan

(2003)

Cuban boxer (Born in 1926).

Andreas Katsulas

(2006)

Actor born in 1946, Greek-American.

Jan ?ukasiewicz

(1956)

Polish mathematician (Born 1878).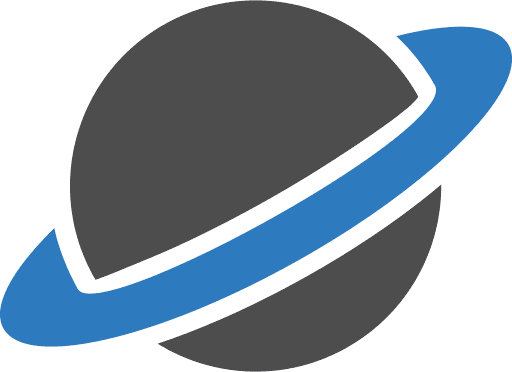 February 13th: what zodiac sign is associated with this date?
---
On February 13th, the zodiac sign associated with this date is Aquarius according to the Western Zodiac.


February 13th: what happened on this date in history?
Here's what happened on February 13th in history:
---
Feb 13, 2019: 2019 Khash-Zahedan suicide attack: A suicide bombing attack in southeastern Iran kills at least 27 Iranian Revolutionary Guards. Jaish ul-Adl militants claim responsibility for the attack.
Feb 13, 2018: United Airlines Flight 1175, which was flying to Honolulu, from San Francisco, lands safely at Honolulu International Airport in Hawaii after pilots request an emergency landing due to a lost engine cowling.
Feb 13, 2017: War in North-West Pakistan: 2017 Lahore suicide attack: A bomb exploded at a Lahore protest rally, Punjab. At least 13 people were killed, including six police officers. Jamaat-ul-Ahrar, a Pakistani Taliban splinter organization claims responsibility.
Feb 13, 2016: Saudi Arabia has sent fighter jets and troops to Turkey's Incirlik Air Base in preparation for a planned ground invasion against Syria. Turkey's Minister for Foreign Affairs Mevlut Cavusoglu confirmed that troops were being deployed in Adana, near the border with Turkey and Syria. However, the number of personnel was not confirmed.
Feb 13, 2015: Conflict in Burma: Over a few days, 47 soldiers from the Myanmar Army are killed and many more are injured in clashes with rebel Kokang in the country's north.
Feb 13, 2014: Afghanistan Releases 65 Prisoners from the Parwan Detention Facility, Despite concerns by the United States about the possibility that these men are responsible for attacking NATO and Afghan forces.
Feb 13, 2013: Syrian civil war: Rebels clashing with the Syrian military at an Army base protecting Aleppo's international airport. As large areas of the base have been overrun, the opposition claims that 40 Syrian soldiers died in the fighting.
Feb 13, 2012: Syria:
Feb 13, 2011: India will withdraw 10,000 troops from Jammu & Kashmir this year, and resume peace negotiations.
Feb 13, 2010: The largest offensive in Afghanistan since 2001's overthrow by the Taliban was launched by more than 15,000 American, British, and Afghan troops.
Feb 13, 2009: The U.S. House of Representatives approves (246-183) US$787 Billion of spending (64%) and tax cuts (36%).
Feb 13, 2008: The US President George Bush signs legislation for individuals tax rebates and investment incentives that is worth US$168 billion.

What day of the year is February 13th?
---
February 13th marks the 43rd day of the year in the Gregorian calendar.
There are 321 days remaining until the end of the year.
February 13th is the 13th day of the month of February.