February 4th: What is special about this date?
February 4th marks the 35th day of the Gregorian calendar year. There are 330 days remaining until the end of the year (or 331 days in case of leap years). Discover famous birthdays on February 4th, celebrities died on this date, the zodiac sign associated to February 4th and what happened on February 4th in history. On this page we will address all your questions and curiosities about February 4th.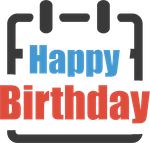 February 4th: what famous birthdays are on this date?
On February 4th there are the following famous birthdays:
---
Urmila Matondkar

(1974)

Urmila Matondkar is an Indian actress known for her work in Bollywood films, including her iconic role in the movie 'Rangeela'.

Natalie Imbruglia

(1975)

Actress and musician from Australia.

Alice Cooper

(1948)

American actor, musician, and rock 'n' roll icon of the 1970s.

Charles Lindbergh

(1902)

American author and pilot, he is the most well-known hero of his time for his flight between New York City and Paris on 20 Mai 1927.

Gabrielle Anwar

(1970)

Laleham (England) -- Actress (Body Snatchers).

Dan Quayle

(1947)

American politician and Vice-President of America under George Bush.

Ida Lupino

(1918)

British-American actress who lived a turbulent life.

Betty Friedan

(1921)

American feminist activist, organizer, lecturer, and writer.

Norman Wisdom

(1915)

English comedian and actor (d. 2010).
How to check someone's birthday?
If you're looking for a person's birth date, have a look at our Birthday Search Guide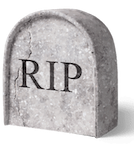 February 4th: who died on this date?
On February 4th the following celebrities died:
---
Ossie Davis

(2005)

Cogdell (Georgia) -- Actor/playwright (Hot Stuff Man Called Adam).

George Nader

(2002)

American actor.

Barbara McNair

(2007)

American actress and singer (Born 1934).

Una O'Connor

(1959)

Irish-American singer and actress (d. 1959).

John Dehner

(1992)

Actor (Apache Cowboy, Boys From Brazil), dies at the age of 76.

Liberace

(1987)

American musician and entertainer known for his music, his trademark candelabra, his flamboyant lifestyle and highly affected mannerisms.

Neal Cassady

(1968)

American writer, with a staccato style.

Carl Rogers

(1987)

American psychologist and academic (d. 1987).

Iannis Xenakis

(2001)

Braila, Romania -- Composer / architect / mathematician.

Alex Harvey

(1982)

Scottish singer, songwriter, performer, and player of the banjo and guitar.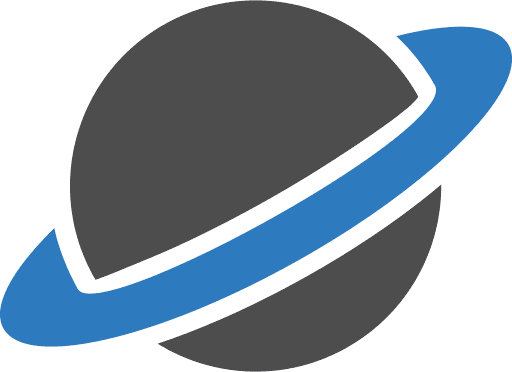 February 4th: what zodiac sign is associated with this date?
---
On February 4th, the zodiac sign associated with this date is Aquarius according to the Western Zodiac.


February 4th: what happened on this date in history?
Here's what happened on February 4th in history:
---
Feb 4, 2019: Iraqi insurgency: 7 Iranian pilgrims were wounded when their bus was attacked by unidentified gunmen. One woman is in serious condition.
Feb 4, 2018: In response to the recent murder of an Israeli rabbi, the Cabinet of Israel authorizes Havat Gilad to be legalized.
Feb 4, 2017: War in Donbass: Three Ukrainian Army soldiers die in fighting after a bomb explodes in eastern Ukraine killing a rebel commander. Over the last week, at least 33 people were killed in fighting.
Feb 4, 2016: Yemeni Civil War (2015-present). Six Al-Qaeda in The Arabian Peninsula militants are killed in a drone strike in Yemen's Shabwah Governorate.
Feb 4, 2015: Islamic State of Iraq and the Levant - Jordan executes two convicted terrorists from Iraq, Sajida Al-Rishawi and Ziad Al-Karbouli. This is in response to the execution of Muath Al Kasasbeh, a Jordanian Air Force lieutenant.
Feb 4, 2014: Tunis, Tunisia: A gunfight ended in the death of a police officer and seven Islamist militants.
Feb 4, 2013: Syrian civil war: More than 20 people are killed in Aleppo, Syria by a rocket belonging the forces of Bashar al-Assad.
Feb 4, 2012: 2011-2012 Syrian uprising
Feb 4, 2011: Protests in Egypt 2011:
Feb 4, 2010: Roadshow Films v iiNet is a precedent that Internet service provider (ISP) are not responsible to what users do with the ISP's services.
Feb 4, 2009: 2008-2009 Israel-Gaza conflict:
Feb 4, 2008: The record-breaking US$3.1 trillion spending plan by President George W. Bush for fiscal 2009 is revealed. This includes US$515 billion in military spending and US$70 billion to support Iraq and Afghanistan. Domestic programs will be drastically cut. The budget will be the first electronically presented.

What day of the year is February 4th?
---
February 4th marks the 34th day of the year in the Gregorian calendar.
There are 330 days remaining until the end of the year.
February 4th is the 4th day of the month of February.