February 12th: What is special about this date?
February 12th marks the 43rd day of the Gregorian calendar year. There are 322 days remaining until the end of the year (or 323 days in case of leap years). Discover famous birthdays on February 12th, celebrities died on this date, the zodiac sign associated to February 12th and what happened on February 12th in history. On this page we will address all your questions and curiosities about February 12th.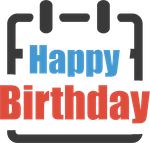 February 12th: what famous birthdays are on this date?
On February 12th there are the following famous birthdays:
---
Christina Ricci

(1980)

American actress who made her film debut with "Mermaids" in 1990.

Darren Aronofsky

(1969)

American screenwriter, director and producer of film.

Josh Brolin

(1968)

He is an American actor, well-known family member, and the dark and handsome child of Jane Agee and actor James Brolin.

Jesse Spencer

(1979)

Australian singer, actor and pin-up boy.

Arsenio Hall

(1956)

American comedian, hip black comedian with a stylish outfit.

Chynna Phillips

(1968)

American singer and well-known family.

Simon MacCorkindale

(1952)

British actor, screenwriter, and producer.

Michael Ironside

(1950)

Canadian screenwriter and actor.

Mike Posner

(1988)

Pop Singer.

Judy Blume

(1938)

American author of juvenile fiction.
How to check someone's birthday?
If you're looking for a person's birth date, have a look at our Birthday Search Guide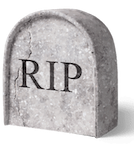 February 12th: who died on this date?
On February 12th the following celebrities died:
---
Robert Wagner

(1991)

American actor best known for his role as Jonathan Hart on the 1979 TV series Hart to Hart.

Sal Mineo

(1976)

American actor.

Screamin' Jay Hawkins

(2000)

American musician (Born 1929).

Betty Garrett

(2011)

American actress, who started her career in comedy with Broadway musicals.

Dorothy Tree

(1992)

Actress (Abe Lincoln, Illinois, Nazi Agent).

Jean Dixon

(1981)

Actress (Joy Of Livng, You Only Get One Life).

Jean Renoir

(1979)

Pierre Auguste Renoir, a French filmmaker and the son of the artist Pierre Auguste Renoir.

Thomas Bernhard

(1989)

Austrian playwright, novelist and poet.

Tom Moore

(1955)

American cartoonist, member of National Cartoonists Society.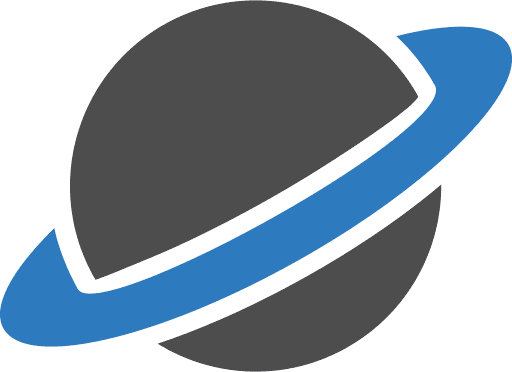 February 12th: what zodiac sign is associated with this date?
---
On February 12th, the zodiac sign associated with this date is Aquarius according to the Western Zodiac.


February 12th: what happened on this date in history?
Here's what happened on February 12th in history:
---
Feb 12, 2019: A Jamaat-ul-Ahrar faction shoots four police officers from Pakistan. Three more officers are also injured.
Feb 12, 2018: Drone strikes in Pakistan: Tehrik-i-Taliban Pakistan confirms that its deputy leader Khalid Mehsud was killed in a U.S.-led drone strike in North Waziristan. It is located near the border to Afghanistan.
Feb 12, 2017: Yemeni Civil War (2015)-present, Saudi Arabian-led Intervention in Yemen: A helicopter of the Saudi-led coalition bombs an aircraft outside Aden International Airport. At least three Yemeni soldiers were injured.
Feb 12, 2016: Conflict in Northern Mali: At least five United Nations peacekeepers are killed and 30 more injured in an attack by suspected Islamist militants against a MINUSMA station in Kidal, northern Mali.
Feb 12, 2015: War in Donbass: President Vladimir Putin announces the third peace accord.
Feb 12, 2014: Syrian Civil War: The Syrian Army and its Lebanese ally Hezbollah launch an offensive to seize Yabrud, a strategic border town, from the rebels. (AP via ABC/Reuters) Russia says it will veto a U.N. Resolution on humanitarian aid access to Syria. It claims that the draft was created in preparation for military strikes against President Bashar Al-Assad's regime.
Feb 12, 2013: North Korean nuclear test 2013: South Korean officials reported that an "artificial earthquake", which was reported by South Korean officials, occurred in North Korea. This suggests that a nuclear attack has taken place. (The Australian) (CNN). North Korea claims that it has successfully tested its nuclear device and that it is small enough for weaponization.
Feb 12, 2012: Uprising in Syria:
Feb 12, 2011: 2010-2011 Algerian protests:
Feb 12, 2010: Secretary-General Ban Ki-moon repeatedly called upon the DPRK for a re-engagement in the Six-Party Talks, which also include the Republic of Korea and Japan, China, Russia, and the United States.
Feb 12, 2009: Colgan Air's Continental Connection Flight 3407 Dash 8 Q400 turboprop, commuter aircraft nosedives into a home in Western New York State. All 49 passengers and one ground crew member were killed.
Feb 12, 2008: Los Angeles and New York film and television writers voted to end their 100-day-old strike at major studios. Writers Guild of America members voted 92.5 per cent in favor of ending strike. A new, three-year contract was approved in principle.

What day of the year is February 12th?
---
February 12th marks the 42nd day of the year in the Gregorian calendar.
There are 322 days remaining until the end of the year.
February 12th is the 12th day of the month of February.