August 26th: What is special about this date?
August 26th marks the 238th day of the Gregorian calendar year (or the 239th in case of leap years). There are 127 days remaining until the end of the year. Discover famous birthdays on August 26th, celebrities died on this date, the zodiac sign associated to August 26th and what happened on August 26th in history. On this page we will address all your questions and curiosities about August 26th.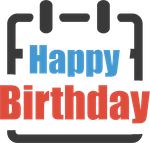 August 26th: what famous birthdays are on this date?
On August 26th there are the following famous birthdays:
---
Macaulay Culkin

(1980)

Macaulay Culkin is a well-known American actor, best known for his role as Kevin McCallister in the Home Alone movies.

Melissa McCarthy

(1970)

Melissa McCarthy is a renowned American comedian and actress known for her roles in popular comedy films such as Bridesmaids and The Heat.

Dylan O'Brien

(1991)

Dylan O'Brien is an American actor known for his role in the TV series Teen Wolf and the Maze Runner film series.

Keke Palmer

(1993)

Keke Palmer is an American singer and actress known for her roles in films such as Akeelah and the Bee and Hustlers, as well as her music...

Chris Pine

(1980)

Chris Pine is an American actor known for his roles in Star Trek, Wonder Woman, and Into the Woods.

Evan Ross

(1988)

American actor.

Christopher Isherwood

(1904)

British-American essayist, screenwriter, playwright, and novelist.

Michael Jeter

(1952)

American actor and character actor who was openly gay, died March 30, 2003 from complications related to HIV/AIDS at his Hollywood Hills...
How to check someone's birthday?
If you're looking for a person's birth date, have a look at our Birthday Search Guide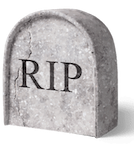 August 26th: who died on this date?
On August 26th the following celebrities died:
---
Lon Chaney

(1930)

American actor, known as the "man with a thousand faces", and most well-known for his horror films.

Kay Francis

(1968)

American actress (Born 1899).

Dominick Dunne

(2009)

American writer.

Ted Knight

(1986)

American actor, disc jockey, singer and puppeteer.

Ramon Zamora

(2007)

Filipino martial arts actor (Born in 1935).

Raimon Panikkar

(2010)

Catalan philosopher (Born 1918).

Mika Waltari

(1979)

Finnish playwright, novelist and short story writer.

Bob de Moor

(1992)

Flemish comic strip artist (Kuifje.

Irving Stone

(1989)

United States -- Author (Love Is Eternal, Lust for Life).

Mike Kellin

(1983)

Hartford, Connecticut -- Actor.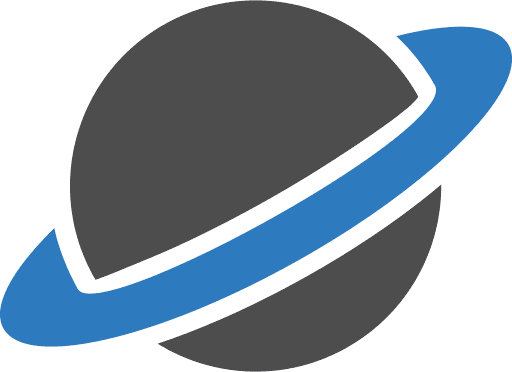 August 26th: what zodiac sign is associated with this date?
---
On August 26th, the zodiac sign associated with this date is Virgo according to the Western Zodiac.


August 26th: what happened on this date in history?
Here's what happened on August 26th in history:
---
Aug 26, 2018: Afghanistan War: Afghan authorities claim that the Afghan and foreign forces killed ISIL/K's head and ten other militant members in a joint ground-air operation on Saturday night.
Aug 26, 2017: 2017 M1 Motorway Crash: Many people have been killed in a collision between two trucks and a minibus while driving on the M1 motorway, near Newport Pagnell, Buckinghamshire.
Aug 26, 2016: Kurdish-Turkish Conflict (1978-1999): Eight Turkish officers are killed and forty are injured by a bombing at a Cizre police checkpoint. The PKK is believed to have been responsible.
Aug 26, 2015: War in Afghanistan (2001-present: Two NATO soldiers are killed by two Afghan military uniformed men.
Aug 26, 2014: War in Donbass - Russia claims that the 10 armed Russian paratroopers captured in the night in Dzerkalne in Donetsk Oblast were only "mistakenly" entered Ukraine.
Aug 26, 2013: Recent CIA documents reveal that Reagan administration officials agreed to provide information to Iraq about the location of Iranian troops during Iran-Iraq War despite knowing Saddam Hussein was planning to use chemical weapons.
Aug 26, 2012: Unknown organised people have taken the lives of seventeen villagers, including two women, in Afghanistan's southern Kajaki region.
Aug 26, 2011: Al Arabiya TV reports that three rockets struck the border between Kuwait and Iraq.
Aug 26, 2010: Nadja Benaissa, a German HIV-positive singer, is found guilty for grievous bodily injury after she transmitted HIV to a man through unprotected sex without her disclosing her condition.
Aug 26, 2009: U.S. U.S. Senator Ted Kennedy, Massachusetts, is the last Kennedy brother to die at age 77 after beating brain cancer.
Aug 26, 2008: Russia unilaterally recognizes independence of former Georgian separatist republics Abkhazia, South Ossetia.
Aug 26, 2007: 9 people were killed when gunmen attacked a farm in Putumayo, Colombia. Authorities blame FARC.

What day of the year is August 26th?
---
August 26th marks the 237th day of the year in the Gregorian calendar.
There are 127 days remaining until the end of the year.
August 26th is the 26th day of the month of August.