February 3rd: What is special about this date?
February 3rd marks the 34th day of the Gregorian calendar year. There are 331 days remaining until the end of the year (or 332 days in case of leap years). Discover famous birthdays on February 3rd, celebrities died on this date, the zodiac sign associated to February 3rd and what happened on February 3rd in history. On this page we will address all your questions and curiosities about February 3rd.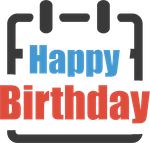 February 3rd: what famous birthdays are on this date?
On February 3rd there are the following famous birthdays:
---
Daddy Yankee

(1977)

Daddy Yankee is a Puerto Rican reggaeton rapper known for popularizing reggaeton music worldwide and for hits like 'Gasolina' and...

Blythe Danner

(1943)

Blythe Danner is an American actress known for her work in film, television, and theater, and for being the mother of actress Gwyneth...

Isla Fisher

(1976)

Isla Fisher is a Scottish-Australian actress known for her roles in movies such as Wedding Crashers and Confessions of a Shopaholic.

Morgan Fairchild

(1950)

American actress, best known for her underwear and seductive roles in TV series like "Search for Tomorrow", 1971, "Dallas," 1978 and...

Paul Auster

(1947)

American director and author whose writings combine absurdism, reality, crime fiction and the search to identity and personal meaning in...

Sean Kingston

(1990)

Jamaican/American singer/rapper.

Nathan Lane

(1956)

American actor.

Maura Tierney

(1965)

American actress, best known for her role on the TV series "ER".

Michael Cimino

(1939)

American screenwriter and producer of director films.

Peggy Ann Garner

(1932)

Actress (Ford Theater), died at 53 from cancer.
How to check someone's birthday?
If you're looking for a person's birth date, have a look at our Birthday Search Guide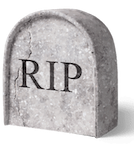 February 3rd: who died on this date?
On February 3rd the following celebrities died:
---
Lana Clarkson

(2003)

American actress and model (Born 1962).

Audrey Meadows

(1996)

American actress, Alice - The Honeymooners, dies at the age of 69.

Nancy Kulp

(1991)

Harrisburg, Pennsylvania -- Actress (Miss Hashaway-Beverly Hillbillies).

John Cassavetes

(1989)

American actor/director (Husbands Dirty Dozen), has died at the age of 59 (born in 1929).

Fred Buscaglione

(1960)

Popular Italian singer, who created a persona he called "The Gangster", in the 1950s.

Bohumil Hrabal

(1997)

Czech author (d. 1997).

Anne Townsend

(1984)

lacrosse/tennis/field hockey star, dies.

Winifred Kingston

(1967)

Silent screen actress David Garrick, 72, dies.

John Litel

(1972)

Actor (Big Boss Crime Doctor, My Buddy), passes away at 79.

Henry Kuttner

(1958)

At 42, Sci-fi Author (Dark World, As You Were) dies.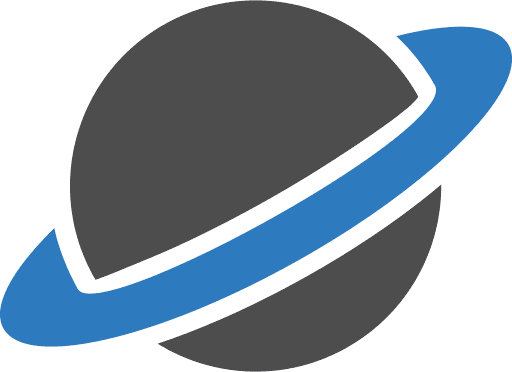 February 3rd: what zodiac sign is associated with this date?
---
On February 3rd, the zodiac sign associated with this date is Aquarius according to the Western Zodiac.


February 3rd: what happened on this date in history?
Here's what happened on February 3rd in history:
---
Feb 3, 2019: French Air Force Mirage 2000 fighter aircrafts struck a convoy consisting of approximately 40 pickups belonging to an armed group who entered northern Chad via Libya at the request of Chadian authorities.
Feb 3, 2018: The London-based Syrian Observatory for Human Rights reports on the shooting down of a Sukhoi Su-25 Su-25 aircraft by unidentified rebel groups over Idlib Governorate. It was also reported that its pilot was also killed. Although the pilot managed to escape with his parachute, he was shot and killed while fighting with a pistol in an attempt to avoid capture. No groups claim responsibility. This version of events is supported by the Russian Ministry of Defence.
Feb 3, 2017: Afghanistan War (2001-present). According to Afghan Police, eight members of their force were killed at a Faryab Province checkpoint by the Taliban.
Feb 3, 2016: Conflict between Israel and Palestine (2015-present). Three Palestinian assailants carry out a shooting attack and stabbing near Jerusalem's Damascus Gate. One policewoman was killed, another was seriously injured, and a civilian was lightly hurt before being shot by security forces. Their bodies were found with pipe bombs. (The Times of Israel). Two Hamas militants are killed when a tunnel they dug from Gaza Strip to Israel bursts.
Feb 3, 2015: Seven people were killed when anti-government protesters set fire to a bus carrying sleeping passengers in Chuddogram, eastern Bangladesh.
Feb 3, 2014: Fox Broadcasting Company reports that Super Bowl XLVIII was viewed by more than 111 million Americans, making it the most viewed TV event in American history.
Feb 3, 2013: Iraqi insurgency after the U.S. withdrawal: A suicide bomber sets off a truck laden with explosives in Kirkuk, Iraq. Gunmen disguised as police officers attempted to storm the compound.
Feb 3, 2012: Insurgency in North Caucasus: Doku Umarov, the Chechen rebel leader orders his subordinates not to attack the civilian population of Russia. However, he leaves military and security personnel as legitimate victims.
Feb 3, 2011: Regional authorities are given all available IPv4 blocks.
Feb 3, 2010: Alberto Giacometti's sculpture "L'Homme qui march I" is sold in London for PS65 Million (US$103.7M), setting a new record for art sold at auction.
Feb 3, 2009: Spectrum Brands, the maker of Ray-O-Vac battery batteries, files for Chapter 11 bankruptcy protection.
Feb 3, 2008: The NFL's Super Bowl XLII takes place in Glendale, Arizona. With a victory of 17-14, the New York Giants defeated the previously undefeated New England Patriots. Giants' Quarterback Eli Manning is the Most Valuable Player.

What day of the year is February 3rd?
---
February 3rd marks the 33rd day of the year in the Gregorian calendar.
There are 331 days remaining until the end of the year.
February 3rd is the 3rd day of the month of February.