August 25th: What is special about this date?
August 25th marks the 237th day of the Gregorian calendar year (or the 238th in case of leap years). There are 128 days remaining until the end of the year. Discover famous birthdays on August 25th, celebrities died on this date, the zodiac sign associated to August 25th and what happened on August 25th in history. On this page we will address all your questions and curiosities about August 25th.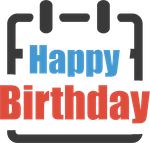 August 25th: what famous birthdays are on this date?
On August 25th there are the following famous birthdays:
---
Yifei Liu

(1987)

Yifei Liu is a Chinese actress known for her role as Mulan in the 2020 live-action adaptation of the Disney animated film.

Sean Connery

(1930)

Scottish actor and film legend for his role as agent 007 in "James Bond".

Blake Lively

(1987)

American actress.

Claudia Schiffer

(1970)

German model and considered the prettiest woman in the world by some.

Tim Burton

(1958)

American filmmaker, whose films have a Gothic feel.

Rachel Bilson

(1981)

American actress.

Billy Ray Cyrus

(1961)

American actor and singer.

Elvis Costello

(1954)

Rock Singer.

Jonathan Togo

(1977)

Togo, an American actor, plays the role of Ryan Wolfe, a police officer, on CSI Miami (TVaEUR(tm), TVaEUR(tm), a hit crime series starring...

George Wallace

(1919)

American politician, who served three terms as the Democratic Governor for Alabama beginning in 1963.
How to check someone's birthday?
If you're looking for a person's birth date, have a look at our Birthday Search Guide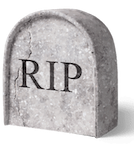 August 25th: who died on this date?
On August 25th the following celebrities died:
---
William Hall

(1904)

Canadian soldier Victoria Cross recipient (d. 1904).

Samantha Smith

(1985)

American actress/activist (Elizabeth Lime Street), who dies at the age of 13 (born 1972).

Paul Muni

(1967)

Austrian actor who won the Best Actor Oscar in 1936.

Aaliyah

(2001)

American singer, dancer, actress, and model.

Truman Capote

(1984)

American author, whose books include "Other Voices, Other Rooms", 1948, "In Cold Blood," 1996, and "Answered Prayers", 1976.

Kevin Duckworth

(2008)

American basketball player (Born 1964).

George Lincoln Rockwell

(1967)

Founding member of the American Nazi Party (d. 1967).

Stan Kenton

(1979)

American composer, musician and bandleader.

Eyvind Johnson

(1976)

Swedish Nobel Prize Laureate and author (d. 1976).

Robert Pinget

(1997)

At 78, a novelist/playwright dies.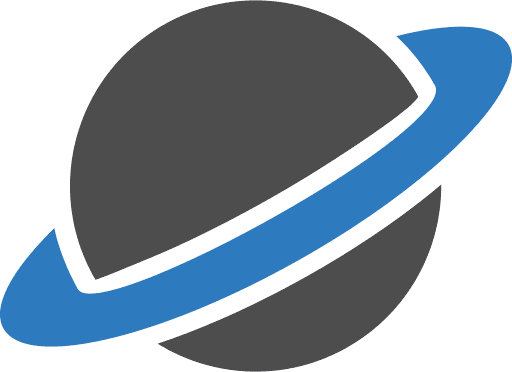 August 25th: what zodiac sign is associated with this date?
---
On August 25th, the zodiac sign associated with this date is Virgo according to the Western Zodiac.


August 25th: what happened on this date in history?
Here's what happened on August 25th in history:
---
Aug 25, 2018: California auction sells a 1962 Ferrari 250 GTO for $48.4 Million. This makes it the most expensive car ever to be sold at auction.
Aug 25, 2017: War in Afghanistan: New Zealand has announced the deployment of three additional non-combat military personnel to Afghanistan. This increases its military commitment to 13. (Reuters) Four gunmen attacked a Shiite mosque, Kabul, Afghanistan. At least 20 people were killed.
Aug 25, 2016: Philippine Drug War: Rodrigo Duterte's drug war has claimed 1,900 lives.
Aug 25, 2015: Boko Haram: Five people are killed and fourteen injured in a suicide bomber attack by a teenage girl in Damaturu, northeast Nigeria.
Aug 25, 2014: War in Donbass - Ukrainian forces claim they stopped a larger portion of a convoy consisting of approximately 50 armoured vehicles that entered Ukraine via the border with Russia, near Novoazovsk.
Aug 25, 2013: Syrian civil War: UN inspectors are allowed to visit the location of suspected chemical weapons attacks outside Damascus by the Syrian government
Aug 25, 2012: Civil war in Syria
Aug 25, 2011: An attack on a Monterrey casino, Nuevo Leon in Mexico kills more than 50 people.
Aug 25, 2010: Battle of Mogadishu (2010)
Aug 25, 2009: U.S. President Barack Obama nominates Ben Bernanke to his second term as Chairman of the Federal Reserve.
Aug 25, 2008: The 2008 Alaska quarter-dollar coin is now in circulation at the US Mint
Aug 25, 2007: According to a lawyer representing missing coal miners at the Crandall Canyon mine, Utah, a sixth probe could not find enough space for them to survive.

What day of the year is August 25th?
---
August 25th marks the 236th day of the year in the Gregorian calendar.
There are 128 days remaining until the end of the year.
August 25th is the 25th day of the month of August.