August 14th: What is special about this date?
August 14th marks the 226th day of the Gregorian calendar year (or the 227th in case of leap years). There are 139 days remaining until the end of the year. Discover famous birthdays on August 14th, celebrities died on this date, the zodiac sign associated to August 14th and what happened on August 14th in history. On this page we will address all your questions and curiosities about August 14th.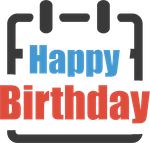 August 14th: what famous birthdays are on this date?
On August 14th there are the following famous birthdays:
---
Emmanuelle Béart

(1963)

French actress who has been in more than 60 films and TV productions since 1972.

Mila Kunis

(1983)

Mila Kunis is a Ukrainian-American actress known for her roles in That '70s Show and Black Swan.

Halle Berry

(1966)

American actress who can play both sexy, vulnerable and cute.

Steve Martin

(1945)

American comedian and actor.

David Hallyday

(1966)

French singer, noted family and the son of Johnny Hallyday, a French rock star.

Magic Johnson

(1959)

American professional basketball player and noted athlete.

Sarah Brightman

(1960)

British singer who was famous for her performance in Andrew Lloyd Webber's "Phantom of the Opera" Brightman, who was married to Webber when...

Danielle Steel

(1947)

American novelist and currently the fourth most popular author, with more than 800 million copies sold.

Susan Saint James

(1946)

American actress.

Raoul Bova

(1971)

Italian actor, swimmer and film director.
How to check someone's birthday?
If you're looking for a person's birth date, have a look at our Birthday Search Guide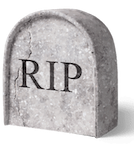 August 14th: who died on this date?
On August 14th the following celebrities died:
---
Dorothy Stratten

(1980)

Canadian model, Playboy's Playmate of 1980 and star in three movies.

Bruno Kirby

(2006)

American actor and director (d.2006).

Sigrid Gurie

(1969)

Brooklyn, New York -- Actor (Algiers, Sofia, Refugee).

Gale Sondergaard

(1985)

American actress, who died from cerebral vascular embolism (born 1899).

Camilla Horn

(1996)

She was a German actress and dancer on the silent-screen screen.

Elias Canetti

(1994)

British/Swiss/Bulgarian writer, essayist and novelist of Jewish origin, received Nobel prize for literature in 1981.

Roy Buchanan

(1988)

American singer-songwriter/guitarist (The Snakestretchers), (d. 1988).

Oscar Levant

(1972)

American composer, entertainer, writer, pianist, actor, radio and TV personality.

Clifford Odets

(1963)

US playwright (Golden Boy), dies at 57.

Patrick Magee

(1982)

Irish actor (Clockwork Orange King Lear, King Lear) dies at 58.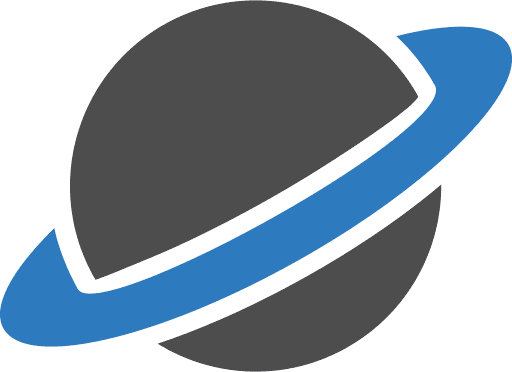 August 14th: what zodiac sign is associated with this date?
---
On August 14th, the zodiac sign associated with this date is Leo according to the Western Zodiac.


August 14th: what happened on this date in history?
Here's what happened on August 14th in history:
---
Aug 14, 2018: Norma Azucena Rodriguez Zamora is kidnapped in Hidalgo by gunmen.
Aug 14, 2017: Big Ben: London's Big Ben will be silent for four years starting 21 August as essential repairs are made.
Aug 14, 2016: Yemeni Civil War: Around 40 Al-Qaeda in The Arabian Peninsula fighters are killed by Yemeni forces as they fight their way into eastern Yemen via Saudi-led airstrikes.
Aug 14, 2015: With 222 yes votes, the Hellenic Parliament approves Alexis Tsipras, Prime Minister of Greece,'s bailout package despite opposition from almost one-third his Syriza party. The third bailout plan is nearly identical to that rejected by the Greek people during the referendum. Following the August 20th payment by Greece to the European Central Bank, Tsipras will seek a confidence vote. (The Guardian),
Aug 14, 2014: War in Donbass - Igor Girkin (a Russian citizen from Moscow who was the military commander of Donetsk People's Republic rebels) resigns. This marks the third major change to the rebel leadership over the past week.
Aug 14, 2013: Aftermath from the 2013 Egyptian coup de etat: Hundreds of people are reported to have been killed, including 43 police officers. Human Rights Watch reported that the civilian death toll was at least 817. (The Guardian). Egypt declares a month-long emergency. (BBC). The resignation of Mohamed ElBaradei, Vice President of Egypt, is in protest at the killings by security forces.
Aug 14, 2012: Civil war in Syria:
Aug 14, 2011: 2011 Syrian uprising: Syrian Navy gunboats fire machine guns at waterfront areas in Latakia. Ground troops and armor-equipped security agents stormed several neighborhoods. 26 people have been killed.
Aug 14, 2010: Officially, the 2010 Summer Youth Olympic Games, the first ever Youth Olympics, begin in Singapore.
Aug 14, 2009: Pakistan launches its first international freight train service between Islamabad and Istanbul.
Aug 14, 2008: Donald Tusk is the Prime Minister of Poland and announces that the United States has reached an agreement with Poland to base missile defense in Poland.
Aug 14, 2007: Mattel, an American toy manufacturer, announces a recall for 436,000 lead-based-painted toys and 18 million toys that contain small magnets that can be swallowed. All of them were made in China.

What day of the year is August 14th?
---
August 14th marks the 225th day of the year in the Gregorian calendar.
There are 139 days remaining until the end of the year.
August 14th is the 14th day of the month of August.