August 4th: What is special about this date?
August 4th marks the 216th day of the Gregorian calendar year (or the 217th in case of leap years). There are 149 days remaining until the end of the year. Discover famous birthdays on August 4th, celebrities died on this date, the zodiac sign associated to August 4th and what happened on August 4th in history. On this page we will address all your questions and curiosities about August 4th.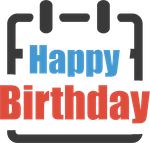 August 4th: what famous birthdays are on this date?
On August 4th there are the following famous birthdays:
---
Barack Obama

(1961)

American President elected in 2008.

Billy Bob Thornton

(1955)

Billy Bob Thornton is an American actor, filmmaker, and musician known for his roles in films such as Sling Blade and Monster's Ball.

Dolores del Rio

(1905)

Dolores del Rio was a Mexican actress known for her beauty and talent, and for being one of the first Latin American actresses to achieve...

Meghan Markle

(1981)

TV Actress.

Cole Sprouse

(1992)

American actor.

Louis Armstrong

(1901)

American jazz trumpeter.

Dylan Sprouse

(1992)

American actor.

Marques Houston

(1981)

American actor (IMx).

Kishore Kumar

(1929)

Indian actor and singer (d. 1987).

Richard Belzer

(1944)

American comedian who became a star in comedy.
How to check someone's birthday?
If you're looking for a person's birth date, have a look at our Birthday Search Guide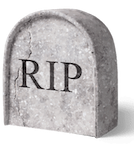 August 4th: who died on this date?
On August 4th the following celebrities died:
---
Victor Mature

(1999)

American actor.

Melvyn Douglas

(1981)

American actor (Born in 1901).

Mary Miles Minter

(1984)

Silent screen star dies of heart failure at the age of 82.

Pearl White

(1938)

Actress/Stadium woman from the United States (Perils Of Pauline) dies at 49.

John Dillon

(1927)

American military, rear admiral.

Giovanni Spadolini

(1994)

Italian journalist, writer, and republican politician.

Sol Adler

(1994)

Sinophile, economist, dies at 85.

Alberto Franchetti

(1942)

Italian-American composer and educator (d. 422).

Enrique Angelelli

(1976)

Argentine bishop (Born 1923).

Daniel H Williams

(1931)

Doctor (pioneer in the field of surgery).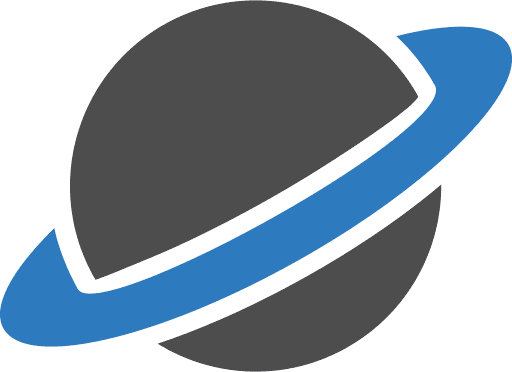 August 4th: what zodiac sign is associated with this date?
---
On August 4th, the zodiac sign associated with this date is Leo according to the Western Zodiac.


August 4th: what happened on this date in history?
Here's what happened on August 4th in history:
---
Aug 4, 2018: Drone explosions in Caracas: Venezuela's President Nicolas Maduro survived an assassination attempt using drones while he was speaking at a military event held in Caracas. Eight people are hurt.
Aug 4, 2017: Danish royal consorts: Denmark's Prince Henrik has announced that he will not be buried alongside Queen Margrethe II at Roskilde Cathedral, where Danish royals are buried since 1559. Henrik, a French-born 83-year old, is unhappy with his inequal status as Prince consort. According to a spokeswoman for the royal house, Margrethe, 77, accepted Henrik's decision. Margrethe had a specially-designed sarcophagus that was made for them.
Aug 4, 2016: Syrian Civil War: At most 40 government airstrikes hit rebel-held areas in Aleppo city, and nearby towns. At least two people were killed by the strikes, which included one on an Atareb camp for displaced persons, south-west Aleppo. (The National) Jan Egeland, a UN special envoy to Syria says there were 44 attacks against hospitals, clinics, and health posts in Syria during July alone.
Aug 4, 2015: Yemeni Civil War (2015-present), Saudi military intervention in Yemen (2015): Around 1,500 United Arab Emirates Army soldiers deploy with tanks, heavy equipment and heavy equipment to Aden, a strategic city in southern Yemen. This is where heavy fighting has occurred between Houthi militants as well as fighters loyal the former regime of Abd Rabbuh Mansur Hadi. The Royal Saudi Air Force and Saudi Arabian Army failed to defeat the Houthis in previous attempts.
Aug 4, 2014: Ukrainian government forces retook Yasynuvata's control from pro-Russian rebels. Government troops have now almost encircled Luhansk, the second-largest rebel stronghold. Rebels declared a "state under siege" in Donetsk.
Aug 4, 2013: International embassy closures: 22 US embassies close in North Africa and the Middle East due to intelligence about an Al-Qaeda attack. (CNN) Canada closes its Bangladesh embassy amid terrorist threats. (Toronto Sun.) Britain, France and Germany have closed their Yemen embassy amid terror threats.
Aug 4, 2012: Arab Spring
Aug 4, 2011: War in Afghanistan (2001-present:) Payenda Khan, a senior intelligence officer in Afghanistan's National Directorate of Security is killed in a bombing at Kunduz Province.
Aug 4, 2010: In Perry v. Schwarzenegger, Judge Vaughn Walker overturns California's Proposition 8.
Aug 4, 2009: Kim Jong-il, North Korean leader, pardons two American journalists who were imprisoned and arrested for illegal entry earlier this year. This was after Bill Clinton, former President of the United States, met with Kim.
Aug 4, 2008: Robert Novak, a conservative American political commentator, has retired after 45 years. A previously diagnosed brain tumour was the only reason Novak decided to retire. Novak was also implicated in the CIA leak scandal.
Aug 4, 2007: NASA launches a Delta II rocket carrying a Mars Phoenix lander from Cape Canaveral Air Force Station, Florida.

What day of the year is August 4th?
---
August 4th marks the 215th day of the year in the Gregorian calendar.
There are 149 days remaining until the end of the year.
August 4th is the 4th day of the month of August.