January 21st: What is special about this date?
January 21st marks the 21st day of the Gregorian calendar year. There are 344 days remaining until the end of the year (or 345 days in case of leap years). Discover famous birthdays on January 21st, celebrities died on this date, the zodiac sign associated to January 21st and what happened on January 21st in history. On this page we will address all your questions and curiosities about January 21st.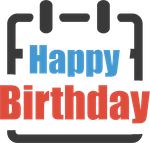 January 21st: what famous birthdays are on this date?
On January 21st there are the following famous birthdays:
---
Sushant Singh Rajput

(1986)

Sushant Singh Rajput was an Indian actor known for his work in Bollywood films, including his role in the biographical sports film 'M.

Geena Davis

(1956)

American actress.

Emma Bunton

(1976)

British singer/songwriter, actress and model, as well as a radio and television presenter.

Karina Lombard

(1969)

Singer and actress Tahitian-American.

Telly Savalas

(1922)

American actor, singer, and director (d. 1994).

Benny Hill

(1924)

British comedian, who was well-known for his funny and humorous style.

Paul Allen

(1953)

American entrepreneur and co-founder of Microsoft.

Martin Shaw

(1945)

British actor and star of "The Professionals", a TV series that ran from December 1977 to February 1983.

Steve Reeves

(1926)

American physical culturist.

Marina Foïs

(1970)

French actress of Russian, Jewish Egyptian and German ancestry.
How to check someone's birthday?
If you're looking for a person's birth date, have a look at our Birthday Search Guide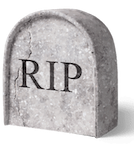 January 21st: who died on this date?
On January 21st the following celebrities died:
---
George Orwell

(1950)

British essayist and novelist.

Peggy Lee

(2002)

American singer, songwriter and arranger.

Ann Sheridan

(1967)

American actress, known as "oomph girl".

Susan Strasberg

(1999)

American actress, who made her film debut in 1954.

Jackie Wilson

(1984)

American singer-songwriter and performer of soul music.

Michael Duane

(1997)

Educationalist dies at the age of 81.

Parveen Babi

(2005)

Indian actress (Born 1955).

Joseph Schildkraut

(1964)

Actor (Cleopatra Diary of Anne Frank), died at 68.

Marie Prevost

(1937)

Canadian-American singer and actress (d. 1937).

James Beard

(1985)

United States -- Culinary expert / author ("Delights & Prejudices").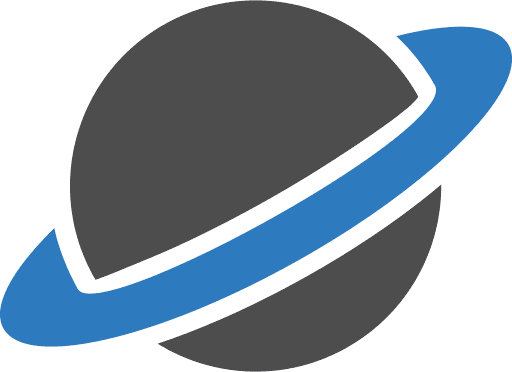 January 21st: what zodiac sign is associated with this date?
---
On January 21st, the zodiac sign associated with this date is Aquarius according to the Western Zodiac.


January 21st: what happened on this date in history?
Here's what happened on January 21st in history:
---
Jan 21, 2019: Maidan Shar attack: According to local officials, 126 security personnel were killed in an attack by the Taliban on a National Directorate of Security building in central Maidan Wardak Province.
Jan 21, 2018: Insurgents killed at least 18 people in a 13-hour gun fight. This included 4 Afghans and 14 foreigners. According to the Afghan Interior Ministry, the siege ended when all the gunmen were killed. NATO claims that no foreign troops were killed. Taliban claim they sent five suicide bombers armed only with assault rifles and hand grenades. Afghan authorities blame the attack on Pakistan-based Haqqani. (CBS News), (AP via NBC News).
Jan 21, 2017: War in North-West Pakistan: Parachinar bombing 2017: Around 90 people were injured and 22 are killed in the explosion at a Parachinar vegetable market, Federally Administered Tribal Areas of Pakistan. (Al Jazeera), (AP), (Bernama via AstroAwan), (Radio Pakistan)Lashkar-i-Jhangvi al-Alami and Tehreek-i-Taliban Pakistan released joint statements claiming responsibility through text messages sent to journalists. (Dawn News),
Jan 21, 2016: Somali Civil War (2009-present). Al-Shabaab militants attack Lido, or the beach area in Mogadishu. At least 20 people were reportedly killed.
Jan 21, 2015: Hamza Muhammad Hassan Matrouk (a Palestinian man from West Bank) illegally crosses into Israel to attack over a dozen Israelis riding on a bus in Tel Aviv. As he continued to stab people on the streets, security forces captured the attacker.
Jan 21, 2014: Euromaidan: Violence breaks out between protesters in Kiev and police on the second day of Euromaidan, Ukraine.
Jan 21, 2013: Russian authorities announce plans to evacuate 100 Russian citizens in Syria through two passenger planes from Beirut. (BBC) (AP via Yahoo! A car bombing in Salamiyeh leaves more than 30 dead.
Jan 21, 2012: A series of coordinated bombing attacks on Kano, Nigeria, has resulted in more than 140 deaths. Boko Haram, an Islamist group, is responsible for the attacks that targeted police stations in Kano.
Jan 21, 2011: 21 people were killed in clashes between two rebel factions and the Sudanese Army in Darfur.
Jan 21, 2010: Operation Aurora
Jan 21, 2009: The U.S. Senate supports Hillary Clinton, a former New York senator and first lady, as Secretary of State.
Jan 21, 2008: Black Monday in worldwide stock markets. The FTSE 100 saw its largest ever one-day point drop, European stocks posted their worst results since September 11, 2001, while Asian stocks dropped as high as 14%.

What day of the year is January 21st?
---
January 21st marks the 20th day of the year in the Gregorian calendar.
There are 344 days remaining until the end of the year.
January 21st is the 21st day of the month of January.