June 28th: What is special about this date?
June 28th marks the 179th day of the Gregorian calendar year (or the 180th in case of leap years). There are 186 days remaining until the end of the year. Discover famous birthdays on June 28th, celebrities died on this date, the zodiac sign associated to June 28th and what happened on June 28th in history. On this page we will address all your questions and curiosities about June 28th.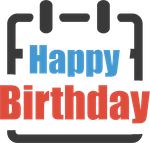 June 28th: what famous birthdays are on this date?
On June 28th there are the following famous birthdays:
---
Ji-won Ha

(1978)

Ji-won Ha is a South Korean actress known for her roles in popular Korean dramas and films.

Sabrina Ferilli

(1964)

Italian actress, seen in films that are lighthearted and funny such as "The Sky is Always Blue" and "August Holliday.

John Cusack

(1966)

American actor.

Kathy Bates

(1948)

American actress.

Mel Brooks

(1926)

American screenwriter, comedian and actor.

Gilda Radner

(1946)

American comedian on film and stage who created a collection of funny characters for TV's "Saturday Night Live".

Alessandro Nivola

(1972)

American producer and actor, who has appeared in feature films like American Hustle.

Alice Krige

(1954)

South Africa -- Actress (Chariots Of Fire, Ladykiller).

Gil Bellows

(1967)

Canadian producer and actor.

Steve Burton

(1970)

American actor.
How to check someone's birthday?
If you're looking for a person's birth date, have a look at our Birthday Search Guide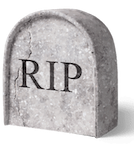 June 28th: who died on this date?
On June 28th the following celebrities died:
---
Rod Serling

(1975)

American radio and television script writer.

Stanley Baker

(1976)

Actor (Accident Guns of Navarone), died at 49.

Robert Byrd

(2010)

American politician.

Serge Reding

(1975)

Belgian weightlifter and world champion dumbbell-lifter.

Harry Mills

(1982)

United States -- Singer (Mills Brothers), dead at 70.

Red Nichols

(1965)

American jazz composer, jazz bandleader and cornettist.

GG Allin

(1993)

American punk rock singer (The Jabbers.

Nils Poppe

(2000)

Swedish screenwriter and actor (d. 2000).

Peter Paul Kreuder

(1981)

German composer dies at 75.

Wim Slijkhuis

(2003)

Dutch athlete (Born 1923).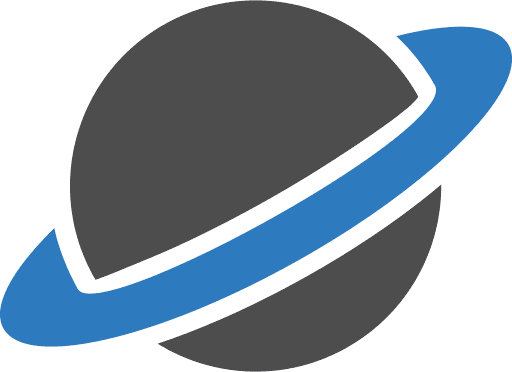 June 28th: what zodiac sign is associated with this date?
---
On June 28th, the zodiac sign associated with this date is Cancer according to the Western Zodiac.


June 28th: what happened on this date in history?
Here's what happened on June 28th in history:
---
Jun 28, 2019: 2019 Indanan bombings - Two suicide bombers set off their bombs in Sulu (Philippines), killing four soldiers as well as two civilians. ISIL claims responsibility.
Jun 28, 2018: 2018 UY Aviation King Air C90 crashes: Four people were killed in a light aircraft crash in Mumbai's Ghatkopar, India.
Jun 28, 2017: Type 055 destroyer: China's state-run Global Times newspaper reports that the Type 055 destroyer was launched at the Jiangnan Shipyard, Shanghai. It is a 10,000-ton "new-generation" warship.
Jun 28, 2016: Yemeni Civil War: Three bombings by the Islamic State of Iraq and the Levant in Yemen's southern port of Al Mukalla have killed 38 government troops and injured 24 others.
Jun 28, 2015: 2015 Sousse Attacks: Tunisia has added 1000 police officers to its beaches and resorts following Friday's terrorist attack. (AP) With the British death toll expected to rise to 30, the U.K. advises citizens not to travel to Tunisia's south or near the Libyan border. (AP),
Jun 28, 2014: War in North-West Pakistan: A Pakistan Army offensive in North Waziristan has resulted in the deaths of at least 19 militants.
Jun 28, 2013: In an ambush in Mountain Province, one trainee member of the Philippine National Police was killed and six others were injured.
Jun 28, 2012: Mexican Drug War: Mexican Mayor kidnapped is tortured and murdered in Oaxaca.
Jun 28, 2011: U.S. drone strikes on North Waziristan
Jun 28, 2010: U.S. U.S.
Jun 28, 2009: The Honduran Supreme Court orders President Manuel Zelaya to be arrested and exiled. He claimed that he had violated the constitution of the country by holding a referendum on staying in power. and many other countries around the globe.
Jun 28, 2008: After widespread protests, the Indian state government Jammu and Kashmir has rejected the decision to transfer forested land at Amarnath shrine.

What day of the year is June 28th?
---
June 28th marks the 178th day of the year in the Gregorian calendar.
There are 186 days remaining until the end of the year.
June 28th is the 28th day of the month of June.